A good financial portfolio is one that diversifies your risk across multiple markets. An even better investment is one that could give you access to nationalities, simply for investing in any given commodity. Teak is one such commodity that can get you both of these benefits, to help you grow financially and provide you with the opportunity to avail the advantages of dual nationalities. As an expert on offshore financial investments and an avid follower of global commodity markets, I can confidently say that Teak markets offer you advantages that go beyond just a good profit.
Countries like Panama and Nicaragua are offering citizenships for making investments in Teak cultivation projects across the country. With the tax exemptions that come with investing in Teak and the rising value of the commodity as well as the potential second passport, you get 3 birds with one stone. For any high net worth individual, Teak investments present advantages that should not be ignored. 
An Analysis Of The Teak Market
Teak is grown all across the world; the closest locations to the United States are the South Americas in countries like Nicaragua, Panama and Honduras. Beyond that Teak is grown in South East Asia including India and Sri Lanka, as well as Indonesia. So clearly there are multiple opportunities in markets throughout the world. Accessing these markets isn't exactly a problem; the problem is working around commodity markets to balance out your risk with returns while managing a diverse investments portfolio.
As of the past few years, Teak demand has increased throughout the world, owing to population and economic growth. Much of this demand comes from some of the most populous regions across the world, namely China and India, which comprise a major portion of the world's population. Beyond this, these are also some of the fastest-growing economies in the world and experts are of the opinion that as the size of the middle classes across these countries grows, Teak demands will continue to grow. So at least in the long-run, Teak represents a rather lucrative investment opportunity for anyone interested.
Many investment firms also point out that Teak price will continue to grow and classify investments in Teak as a high return, low-risk investments.
Commodity Markets: Diversifying Your Risk
Many investors don't prefer commodity markets because of the perceived unreliability of these. However, there is a major problem associated with this assessment. Ultimately all inflationary pressures, market uncertainty is founded in the fluctuations of the commodity markets. To understand, we need to dive into some economics: 
The Role Of Inflation In Market Uncertainty
Growing markets are always going to present some of the most uncertain stock markets because of the inability to accommodate the shocks that the economy experiences. With increasing living standards, although this presents the possibility of higher profits, it also brings with it higher costs of production. Better living standards and higher wages stimulate the growth however; these also place a significant financial burden on any given producer. 
When the profitability of the organization becomes a slimmer possibility, the stock prices start wavering. The speculator in the market shifts his investments outside the market to look at other markets where he can protect himself against a potential loss. There's only one other place where they can go; commodity markets. 
The moment they move into commodities, it initiates an avalanche as investors lose confidence in the stock market to pull their money out. With the sudden loss of capital as stock prices drop lower, organizations spiral into a recession. I'm not saying that a recession is imminent, I'm just pointing out how market uncertainty works and how you can capitalize on these dynamics. 
How Is Inflation Measured And Where Do Commodities Come In? 
The Purchasing Power Parity is a measure of inflation, where economists and financial analysts measure the purchasing power of any given currency. They mark certain specific commodities and then see how much of these commodities can be bought with any given amount of currency. If commodity prices fluctuate, there is a corresponding fluctuation in the purchasing power of the currency. In many ways, these commodity prices are a determinant of inflation in any economic system.
At this point, you should begin to see why it's important to have a significant holding in commodity markets. 
How Is The Risk Diversified With Commodities?
I've already hinted at the possibility of an inverse relationship between stock and commodity prices; if stock prices fall, the prices of commodities begin to rise.  If you can create a balance between commodity investments and stock investments, then it's possible that you can offset the losses from your stocks through the gains you will make in the commodity market. 
Experience the Insider community that takes your international lifestyle to the next level. Download your FREE guide
"18 Steps to Implementing Your Plan B" instantly!
The reason why commodities aren't a preferred medium of investment is that these require large volumes of investment to make major gains that can be offset by stocks. There is nothing else beyond that. People shy away from these investments because they don't want to lose on their initial volumes which are probably in their hundreds of thousands if not millions. However, they fail to realize that commodities will always have high demand since these usually form the basis for all industrial and production activity. 
Common examples of commodities include:
Cotton

Oil

Precious metals like gold, silver, and platinum

Teak
Each of these has a negative relation to that of stock markets and as such is a great diversification option. 
Advantages Of Investing In Teak
Teak is one of the most consistently growing commodities in the world. I've already spoken of how the market continues to grow in response to population growth and economic growth, but there are a lot of other advantages as well. Some reasons why you should consider investing in Teak include: 
Teak Is A Stable Commodity
In recent history, Teak prices have remained stable or, they've increased. As such, it serves as a great way to preserve your wealth. The confidence of investors and the consistently increasing demand allows you to liquidate this holding if you ever need to, not to mention allowing you to sell it at great rates. Whether you're looking for profits or if you're looking to save up, Teak is a great investment option. 
It's A Great Way To Pass On Wealth
When made part of a trust fund, Teak investments allow you to retain a lot of your wealth as you pass it on to future generation. Considering the high inheritance and luxury taxes in the United States, there is a lot of money you can lose when you pass on your estates.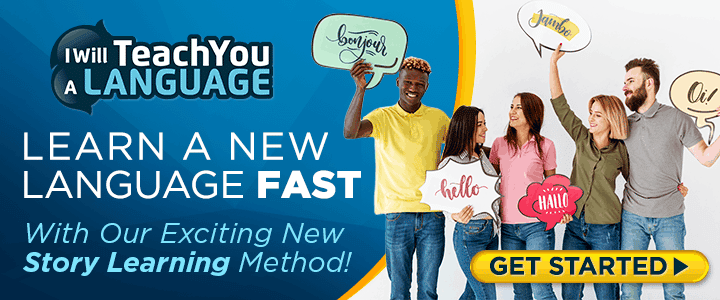 To avoid these losses, tying up your funds in commodities eliminates the risk of inheritance and estate taxes, as well as capital gains taxes on the profits made through these trades. 
Fastest Route To A Permanent Residency
Countries like Nicaragua and Panama are looking to attract greater investments in their economy. They are doing so by leveraging citizenships against investments that any foreigner brings into the economy. In Nicaragua, for example, if you invest $100,000 in real estate or a business in the economy, you can get a second Nicaraguan passport within 60 days of the investment.
The Nicaraguan passport comes with no-visa entries to 112 states across the world, in addition to pension and free medical amenities by the state. The most advantageous of these factors is access to the widespread Nicaraguan banking sector that is incredibly private and functions around the world.
Potential Ways To Invest In Teak
There are essentially two ways that anyone can invest in Teak. They can develop Teak holdings through their IRAs, or they can get in touch with a commodities trader. The only logistical problem with Teak investments is the need to register with mercantile markets that actively deal in commodities. If you're thinking of investing, these are the ways you can make it: 
Get An SDIRA
Self Directed IRAs are a specific type of Individual Retirement Accounts where the custodian of the account takes a passive role in directing your investments. I've written a separate guide for SDIRAs, which tells you in detail the processes which govern SDIRAs; however, it would be fair to reiterate that these allow you to invest in a greater range of investment options. 
These include investments in commodities, real estate, start-ups and currency markets. You can ask your custodians to divert some of your funds into Teak markets and they can make the trades on your behalf. If your advisors are financially shrewd individuals, then they can probably trade these around to get you a lot of money.
Find A Company That Can Help You Invest
Investing in Teak market involves buying up agricultural lands where you can cultivate Teak. This is basically a real estate investment where you buy up property in foreign lands or wherever else you can find Teak growing land. If you're going in without the help of an SDIRA, then you should get in touch with a company that can help you acquire land in South American or South Asian continents. 
There are many such companies, I myself have also helped many of my clients find real estate in countries like Panama or Nicaragua where they now successfully own plantations that they trade out of. 
Teak Brings Financial Gain And Tax Advantages
The reason why a lot of other people are advocating Teak investments is because of the sheer amount of advantages it brings. When used as part of a trust fund, these can help you avoid tax payments on your investments and when used to get residency, it gives you access to potential tax havens.
Many countries that are selling their citizenship in return for investments in Teak are also low tax countries that give you corporate and personal tax advantages. Panama, with its open economy, doesn't charge tax on the money coming into the market or remittances.  In addition to this, the country also has a very low corporate tax rate as well as income tax. The banking system is also one of the most privacy-obsessed in the world to protect your assets against any undue financial investigation. 
Moving your assets into Teak plantations in Panama will also allow you to set up offshore financial entities in Panama where you can continue to enjoy the full advantages of your funds for as long as you might want to. With lower tax burdens, you have access to all of your income to do with as you please. In many ways, Teak could be your gateway to full financial liberty. 
Conclusion
At the end of the day, preserving your financial liberty is a responsibility that you should take seriously. Governmental pressures and tax regulations imposed on those who have spent a lifetime accumulating wealth that is nothing short of encroachment on the part of any state system. As such, it is essential that you look for any path out of this that you can find, which Teak can provide.
For more information on Investing in Teak, fill in the form on this page HERE
Are you ready to talk numbers? Maybe pair it with residency in Panama?


Like Our Articles?
Then make sure to check out our Bookstore... we have titles packed full of premium offshore intel. Instant Download - Print off for your private library before the government demands we take these down!