Personally, I've always questioned the value added by conventional IRAs to my client's overall financial stability. In terms of your financial liberty and the investment options available to you, I think that no one should ever sign up for a non-SDIRA. These are limiting in terms of the profits that they offer and don't even guarantee that you'd be happy with the returns that you make by the time that you've retired.
When you think about it, there's nothing wrong with having an SDIRA and there's a lot of skepticism associated with these. Most of this is because of the hegemony that financial institutions have implemented over investment knowledge, which I think is often used to control people's financial decisions. IRA managers who handle portfolios don't look at potentially lucrative financial opportunities, to restrict the investment options to conventional stocks and securities. These are usually low-risk, low-return investment options which aren't even profitable in the long-run. 
Considering the importance of diversification in your portfolio, traditional IRAs don't allow you the option of investing in commodities and therefore limit your profit potentials. An SDIRA doesn't present any such obstacles. With an SDIRA, you can invest in what I consider to be the safest investment of them all; Teak. This is the topic of the blog and if you play your cards right; an SDIRA might just land you a new passport and ensure long term profitability. 
Differences Between SDIRAs And Conventional IRAs
There aren't a lot of differences between conventional IRAs and Self Directed IRAs, besides the willingness of your custodians to let you make investment decisions. With conventional IRAs, your custodians are fully responsible for the investments that you can undertake with your retirement funds. As such, they will have full discretion in directing your money in whichever investment options they think are best for your financial interests. Although these are safe investments, whether these are in your best financial interests is a question that I look at very skeptically. 
It's impossible that you could ever be safe from market fluctuations with a strict IRA custodian, nor do I think there are any advantages to just sticking with stocks and bonds for investments. It's never guaranteed that you'll make a profit, nor is it ever certain whether you'll be happy with your returns. So at the end of the day, you'll be reducing your portfolio profitability potentials and still won't be certain that you'll be financially stable after retiring. There are so many other much profitable investment options out there.
Compared to these conventional IRAs, Self Directed IRAs present much better profit potentials. Considering how you can potentially drive your investments in any direction, with a little mindfulness you can make an enviable profit on your portfolios by the time that you decide to leave the workforce forever.  You can direct these investments yourself because, with an SDIRA, your custodians act as financial advisors rather than dictatorial investment managers who never let you have your say.
In that regard, you could override the wishes of your SDIRA custodians who will comply with your investment decisions under all circumstances. In fact, if your financial advisors are skilled enough, they will take on the challenge to help you build a financial legacy through your SDIRA. As such, this opens many more other investment options that a conventional IRA would never allow you to consider, even though it's completely legal to do so. 
Investment Options Through SDIRAs
With full discretion over your investments, in addition to stocks and securities markets, you can also choose to invest in the following financial instruments: 
Real Estate

Cryptocurrency

Start-up ventures

Commodity Markets
This is by no means an exhaustive list of all the financial instruments you have at hand with an SDIRA, but these are some of the more common investment options people opt for. 
Focusing On Teak
Now that I've reiterated the benefits of working with SDIRAs, Teak presents a novel investment opportunity that no other investment option would. I say this for the following two reasons: 
Teak has traditionally been a highly valued commodity that will continue to be increasingly profitable.
The Profit Potentials Offered By Teak
Teak is a type of hardwood that is grown in South East Asia, South America and in certain regions of Africa. Considering its durability, it's often used in the construction of homes in these regions as well. Now consider this; South Asia, South America and even Africa are some of the most populous regions in the world. Real estate demand in countries like India, China, and Thailand has been booming for the past decade and is expected to do so in the near future. 
Since Teak is a necessary requirement for much of the construction in these regions, the demand will continue booming. Imagine this, you control commodity that is demanded by nearly 2 billion people on earth; to make it clear that's a quarter of the population in the world. Investing in teak right now could only mean immense profits in the future considering the continued reliance on the hardwood. 
FREE GUIDE! Get Essential Information on Protecting Your Assets
18 STEPS TO IMPLEMENTING YOUR PLAN B
Dual Nationalities Through Teak
Countries like Panama and Nicaragua have begun offering residency in return for investing in teak forestry in the country. Looking to expand their presence in global teak markets; for the same reason I outline above, they are leveraging residency in return for investing in teak. 
If your custodians invest in teak holdings, you can use this as a way to gain residency within a few months of placing your investments. If all goes well and you would like a new Panamanian or Nicaraguan Passport, then you can apply for naturalization after 5 years. 
Conclusion
In essence, I think everyone should sign up for an SDIRA to help improve their long-term financial standing and should also think of what else they can achieve with their investments. I've tried to present two very good reasons for why anyone should consider investing in teak and the ways in which an SDIRA can help achieve these goals. 
For more information on Teak Hardwood, please make sure to read The Ultimate Guide To Investing in Teak Wood.  
To help you understand a Teak Investment, you can download a Special Report HERE
We have an amazing webinar that will answer all the questions you may have.  You can listen to it HERE.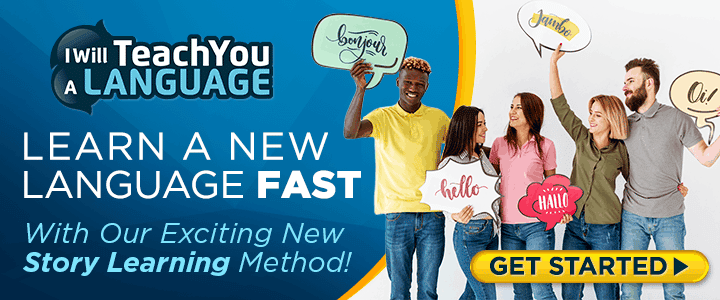 When you are ready to visit a Teak plantation, or discuss financials to buy a parcel of land, and possibly pair it with a residency, you can email Rachel Jensen from Teak Hardwoods.
To discuss your SDIRA you can contact us here.

Like Our Articles?
Then make sure to check out our Bookstore... we have titles packed full of premium offshore intel. Instant Download - Print off for your private library before the government demands we take these down!