Living In Mexico For Work, Retirement, Or The Mexican Lifestyle
Mexico is primarily considered a retirement destination popular with Americans and Canadians because of the close proximity to home. However what many people don't realize is that living in Mexico is an attractive option for expats still of working age, those with families, and retirees. People who live here fall in love with the Mexican lifestyle…
Handpicked Related Content: San Carlos, Sonora – Livin' Laid Back!
Overview
Mexico is a great choice for people who want to move to a new country that is different enough to feel foreign, but who still want the familiarity of home comforts and first-world standards of living.
And of course, Mexico is the top destination for European and North American retirees. Retiring in Mexico has many advantages, from the low cost of living to the bargains in Mexico real estate.
Finally, if you are thinking about working in Mexico – working remotely for clients in the US or Europe while living in Mexico is a very easy process thanks to advances in technology and communications.
But even if that's not an option, starting a business in Mexico is not unduly complicated. Many foreign residents are running bars, schools, real estate services, or have purchased franchises and are making a good living. It's worth noting here, that in order to work in Mexico you must have a permit, or risk being deported if you are caught without one.
Infrastructure
Infrastructure in the more developed and populated areas is excellent and residents enjoy living in Mexico with uninterrupted electricity, gas and water supplies, and high-speed internet.
Transportation In Mexico
The wide, well-lit paved roads are in excellent condition with good signposting. Drivers in Mexico tend to be more polite and respectful than in many other Latin American countries, making driving a safer and more pleasant experience.
Buying a car in Mexico is a simple procedure and may well be a better option than trying to import a foreign car because the rules and regulations are very complicated. You can legally drive in Mexico with an international driver's license but you should consider applying for a Mexican driver's license too.
If you can't or don't want to drive in Mexico there is an excellent network of public transport that is both very affordable and reliable. But driving in Mexico is very safe and quite fun.
Residency In Mexico
If you plan to live in Mexico full time or long term, you will need to look into securing legal residency in Mexico. In comparison to many other countries, this is relatively straightforward with a number of visa options to suit different circumstances.
Education
If you are living in Mexico with a family, you will need to consider how to educate your children. While the bigger cities have well-equipped schools with good teachers, the schools in smaller towns and villages tend to be very basic. Home education is always worth considering as there are many curricula available online that can be used either exclusively or in conjunction with what is available locally.
Experience the Insider community that takes your international lifestyle to the next level. Download your FREE guide
"18 Steps to Implementing Your Plan B" instantly!
Safety And Security
Your announcement that you are going to up-sticks and go live in Mexico with your family will most likely elicit questions about safety. Sensational news stories are responsible for the reputation that Mexico has as being the drug and murder capital of the universe where stabbings, shootings, etc. are commonplace and widespread. These things do happen but are confined to the Mexicans who are involved in illegal activities and rarely, if ever, to tourists or expats who stay well away from trouble spots. Many expats report that they feel safer living in Mexico than they did in their country of origin. As always, it's not a matter of where you live, but how you live that keeps you safe.
Handpicked Related Content: Drugs, Cartels, And Crime: How Mexico Is Misrepresented And Stereotyped—And Why So Many Americans Are Going There Anyway
Healthcare In Mexico
Something that everyone, regardless of their age or status, needs to consider is the availability and affordability of healthcare.
Like most places, Mexico has a range of different healthcare facilities from basic health centers to excellent hospitals and clinics.
If you are living in Mexico with a legal residential status you and your family might be able to access free healthcare through the Mexican Social Services. It is highly advisable though to obtain comprehensive medical insurance. Even with insurance, you may be asked for a large deposit if you are admitted to a hospital for surgery or for other medical conditions. Be prepared to produce a credit card or cash along with your insurance details.
Learning The Language
Some parts of Mexico have become very Americanized where large and familiar stores such as Wal-Mart, Starbucks, and Home Depots can be found. In these regions, it's easy to get by speaking only English, but if you want to get the best experience of living in Mexico, you should consider learning some Spanish. The locals will love you even more for it and speaking Spanish will open up many more doors.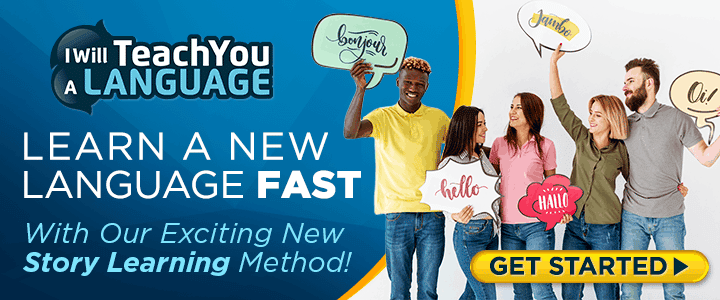 The Cost Of Living In Mexico
The cost of living in Mexico is lower than that of the US, Canada, or Europe but it's by no means the cheapest place to live in Latin America. The climate in Mexico is generally very agreeable with many opportunities to pick the climate you want to live in. From beach towns to mountain towns to Mexico City.
Handpicked Related Content: A Financial Case For Moving To Mexico
Conclusion
If you love Mexican people, culture, and lifestyle – while seeking a little adventure – then living in Mexico could very well be the best decision you ever made.
I hope you enjoyed reading this article: Living In Mexico For Work, Retirement, Or The Mexican Lifestyle. If you have any questions, please contact our office HERE.
Here is probably the most extensive ebook on Everything You Ever Wanted To Know About Eliminating Your Taxes, Protecting Your Assets And Regaining Privacy Over Your Life And Investments. It is called The Ultimate Guide To Going Offshore. 
If you're thinking of leaving your home country and working in a country that doesn't speak your language, I would suggest you take some language courses. My friend Olly Richards has one of the best platforms on the planet. Reach out to him at ICanTeachYouALanguage. He does several with Spanish being his #1 course.

Like Our Articles?
Then make sure to check out our Bookstore... we have titles packed full of premium offshore intel. Instant Download - Print off for your private library before the government demands we take these down!