Mexico has traditionally been one of the most promising economies across Latin America. Things have looked better over the past few years ever since President Obrador came to office and resolved many of the problems the country faced. Let's discuss a financial case for moving to Mexico. 
Even though economic growth has been slow, I think this can be put down to the existing inefficiencies of the government which will hopefully be fixed soon. There's still plenty of investor confidence in Mexico's economic futures considering the country generated $10 billion in FDI in the past year. This confidence in the economic future of Mexico is what's compelled me to write about the financial advantages of moving to the country. 
For anyone who brings their money from their home country, moving to a lesser developed nation is always beneficial. With the lower cost of living, lower inflation rates and the differences between exchange rates, you're always at a financial advantage. Mexico offers more financial potentials than any other country because it meets the emerging economy criteria.
Mexico As An Emerging Economy
The concept of an emerging economy is commonly applied to many countries in Latin America. Brazil, Argentina and Mexico are the most commonly referred to as emerging economies, out of which Mexico stands out as one of the most promising. The country has a GDP per capita of just beneath $12000, has an HDI rating of 0.767 and it's making pretty great headway in terms of reducing poverty.
These factors play a substantial role in the social and political stability of any country—Mexico is way past the point of being a risky nation. The administration has recently introduced policies to help improve the growth of entrepreneurship and to attract greater numbers of investors from around the world and these inflows are bound to change the tide very soon. 
As a contrarian investor myself, I believe that Mexico's bumpy economic development is just the starting point of what will be a very prosperous road to financial growth. Anyone with a little financial acumen can tell that there is much potential that Mexico has to offer.
Notable Sectors To Invest In
One of the reasons for Mexico's rise as an emerging nation is a thriving manufacturing sector. Most of the FDI comes in from Asia, Europe and the United States where people seek out cheap and a highly skilled labor force. It's not often when a country offers high-quality labour in return for lower investments. It also cuts down the logistics costs because Mexico is literally the connecting point for North America. On either side of Mexico, you'll find some very robust consumer economies.
Where South America has one of the highest population volumes in the world, North America has one of the richest countries in the world, the USA. Mexico is one of the largest trade partners with the United States and investing in the manufacturing sector will ideally place you to trade with American clients who pay hefty sums for Mexican manufactured goods. 
A Growing Tech Industry
I've heard many people say that Silicon Valley has moved outside of the US and towards Latin America. It makes sense that this would happen because mass skill specialization often increases cost burdens within the economy and the background inflationary pressures can force industries to move out of a local market.
This also happened in the United States, where producers can't afford local talent because of wage-related cost burdens. Many producers now rely on outsourcing to Mexico, which doesn't have huge time-zone burdens, doesn't lack skilled developers and because of minimal language barriers. Mexican technology firms actually constitute 55% of all Mexican exports and this share is expected to rise in the future. Since 2014, the sector has attracted nearly $120 million in investments and returns of as high as $21 billion are expected every year. Assuming that this momentum continues, we're looking at major economic growth in Mexico.
Low Inflation And Cost Of Living
Since Mexico has a pretty stable inflation rate, it keeps the Peso more or less stable compared to other economies. Considering that much of its revenue comes out of exports, the government goes out of its way to make sure that the currency remains cheap compared to the USD or the GBP. Ultimately, this reduces the cost of living in Mexico and many people agree that their quality of living significantly improves when they move there.
If you're bringing in currency to Mexico, you'll enjoy greater purchasing power because most currencies in the world are valued higher than Mexico's. Whether you're looking to retire or set up a business in Mexico, the greater purchasing power of the currency brought in will offer a huge competitive advantage compared to your peers. 
FREE GUIDE! Get Essential Information on Protecting Your Assets
18 STEPS TO IMPLEMENTING YOUR PLAN B
Investment Incentives In Mexico
Mexico is looking to grow its economy through greater foreign investments. To help generate greater investments from around the world, the state has introduced multiple policies to make it easier to set-up and run a business in Mexico. These incentives include:
Tax payment reductions in the manufacturing sector.

Reduced real estate pricing.

Free trade zones that offer some of the lowest duties on import-export.

Reduced custom duties and regulatory/administrative benefits.
Conclusion
Mexico is a thriving economy that is sure to develop into one of the largest in the world very soon. Given global economic dynamics, everyone needs to move out of the conventional economic powerhouses and into emerging nations which have often been insulated against global economic shocks. 
With a stable financial sector, low costs of production and the incentives offered to foreign investors, you should think about investing in Mexico. For tax purposes, you should also apply for a Mexican residency to take advantage of the economic opportunities offered by the country. 
For more information on moving to Mexico or buying real estate in Mexico, contact our partners in Mexico HERE.
I hope you enjoyed reading: A Financial Case for Moving to Mexico. Here are a few articles on Mexico and Real Estate that I'm pretty sure you will love!
Best Cities in Mexico for Snowbirds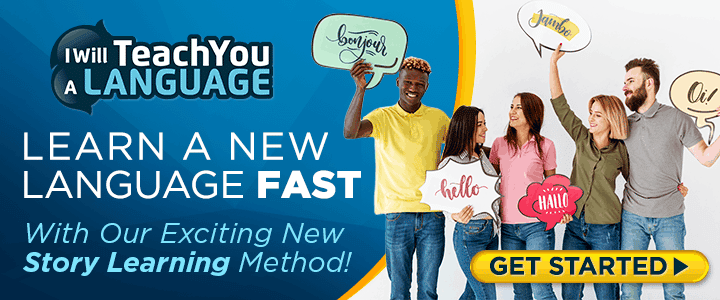 A Financial Case for Moving to Mexico

Like Our Articles?
Then make sure to check out our Bookstore... we have titles packed full of premium offshore intel. Instant Download - Print off for your private library before the government demands we take these down!