Medical Tourism In Mexico
Medical tourism in Mexico is big business. Why? Because the medical costs are very reasonable and the medical care is top-notch…
At first glance, medical tourism and healthcare in Mexico might seem like a similar model to the United States. In the Mexican healthcare system, private insurance is available to those who can afford it, while the government takes certain steps to subsidize healthcare for those citizens who are too poor to afford any comprehensive healthcare of their own.
However, the similarities end there. While American health care is undoubtedly one of the world's most expensive, healthcare in Mexico is wildly cheap – and world-class – in comparison and as a result, medical tourism in Mexico has been increasing for years and is a booming growth industry for Mexico.
High-Quality Healthcare
This cheapness doesn't undermine the quality of healthcare in Mexico; in fact, several world health organizations have rated the healthcare system in Mexico as excellent, with many California policies even requiring patients to undergo specific health procedures in Mexico, where healthcare is cheaper and prescription medications are just pennies on the dollar.
Additionally, the public healthcare system in Mexico rivals that of those found in European countries like England and Switzerland. The Mexican constitution guarantees that all citizens have the right to healthcare, and the federal government subsidizes all or some of the costs of healthcare, depending on the employment status of the patient in question.
As you can see, despite what some may think, healthcare in Mexico is among the best in the world.  In this article, we'll explore how this extraordinary commitment to healthcare came about, and how both public and private healthcare in Mexico operates today.
Handpicked Related Content: Drugs, Cartels, And Crime: How Mexico Is Misrepresented And Stereotyped—And Why So Many Americans Are Going There Anyway
The History Of Healthcare In Mexico
No examination of healthcare in Mexico would be complete without a comprehensive look as to how this unique system came about. Mexican healthcare first started in the late 1700s, when the first hospital was founded in Guadalajara in 1791. The institution is now a World Heritage Site, and also boasts some of the best researchers and medical practitioners in all of Mexico.
Additionally, this institution is the largest of its kind in Mexico and in all of Latin America, which is an impressive feat considering that the hospital just celebrated its 200th birthday only twenty years ago.
While the rest of the world was knee-deep in World War II, Mexico was undergoing a major shift in terms of its attitude towards healthcare in its country.
In 1943, the federal government passed IMSS, a Mexican Social Security Institute that guaranteed full access to public healthcare, social security payments, welfare, and other important societal benefits.  As a result, the mortality rates in Mexico plummeted to all-time lows.  Suddenly, the Mexican population had undue access to the kind of social programs that allowed them to enjoy longer lives, better health, and more access to a better public education system.
Subsidized Healthcare For All Mexican Citizens
In the 1990s, as part of a legislative overhaul that had lasting beneficial repercussions on education, welfare, and healthcare in Mexico, the federal government rolled out several policies that allowed it to subsidize healthcare for all Mexican citizens.  This meant that citizens who could not afford access to Mexican private insurance (which operates on a free-market basis, like in the United States) could enjoy free healthcare depending on their employment status.
FREE GUIDE! Get Essential Information on Protecting Your Assets
18 STEPS TO IMPLEMENTING YOUR PLAN B
For example, if a Mexican citizen is unemployed, all of their healthcare costs are subsidized; if a citizen makes just about the official poverty level, a majority of healthcare is subsidized.  Even wealthier citizens who enjoy private health insurance can enjoy health benefits that are subsidized in part by the Mexican federal government.
High Standard Of Care
If you believe that this kind of universal healthcare in Mexico means that hospitals experience a significantly lower standard of care, then you'll be surprised to learn that public healthcare institutions are regarded as far better quality than "private" hospitals.
In fact, a recent survey indicated that while Mexico boasts about 3,000 private hospitals, some of these institutions were only hospitals in name, as they had no laboratories and only specific diagnostic services, so these are closer to clinics where doctors practice mostly specialized procedures for outpatient care and short term treatments and noncritical recovery beds for patients.
This does not mean that healthcare in Mexico does not have improvements to make. While recent studies indicate that mortality rates in Mexico are dropping faster than in Cuba, Canada, and the United States, the death per capita rate is still far too high, as it's over 40% higher than that of the US. However, the World Health Organization (WHO) has indicated that these high mortality rates make less of a reflection on healthcare in Mexico as they do on other factors that result in death.
Handpicked Related Content: 10 Reasons To Move To Mexico
Why Medical Tourism In Mexico
With such a liberal approach to universal healthcare, it's not surprising that more US citizens are visiting Mexico to receive cheaper medical and cosmetic treatments; in fact, some private health insurance companies in California mandate that patients receive care in Mexico, where care is astronomically cheaper which is a primary factor driving Medical Tourism in Mexico.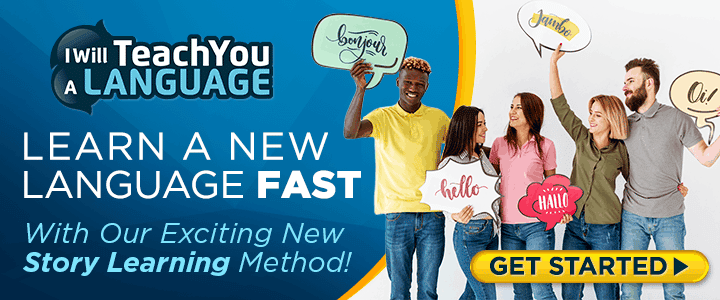 Want to know just how cheap healthcare in Mexico is? The average visit to the doctor's office in Mexico costs $25 (US), while an overnight stay in a hospital costs just $35.  Compare this to the hundreds of dollars required for a doctor's visit in the United States, and it's easy to see why it's estimated that up to 80,000 American citizens travel to Mexico to receive healthcare.
Additionally, any United States citizen who has legal residency in Mexico may enroll in the federal government's IMSS program, meaning that they can receive their healthcare for much cheaper. Better still, a new law mandates that you only need to buy property in Mexico to enjoy this healthcare benefit.
So what's the cost for Americans to enroll in IMSS? Just $400 a year, which is astronomically lower than the $5000 that the average American spends to enjoy going broke for basic US health insurance. These facts are another game changer for retirees looking for the benefits of medical tourism in Mexico offers.
Handpicked Related Content: What Are The Costs Of Retiring In Mexico?
Conclusion About Medical Tourism In Mexico
It's clear to see that in terms of healthcare in Mexico, there are plenty of stereotypes that simply don't hold up when examined further.  Mexico enjoys some of the best public healthcare in the world; as a result, the Mexican population is seeing lower mortality rates and enjoying a better quality of life.  In the coming years, healthcare in Mexico will become a major world player, with several countries looking to it as a model for their own healthcare systems.
P.S. As America's Baby Boomers are started to approach their golden years, retiring in Mexico is becoming an increasingly popular choice for active seniors and their spouses. This is also helping to make medical tourism in Mexico one of the top places in the world for medical tourism.
If you'd like to learn more about medical tourism in Mexico, please feel free to contact us.
Interested in Eliminating Your Taxes, Protecting Your Assets And Regaining Privacy Over Your Life And Investments? Check out our eBook – The Ultimate Guide To Going Offshore.

Furthermore, if you plan on living in a country that doesn't speak your language, such as Mexico, I'd advise you to take some language courses. My friend Olly Richards has one of the best platforms on the planet. Reach out to him at ICanTeachYouALanguage. He does several languages, with Spanish being his #1 course.


Like Our Articles?
Then make sure to check out our Bookstore... we have titles packed full of premium offshore intel. Instant Download - Print off for your private library before the government demands we take these down!