La Dolce Vita: Portugal Exploration
Explore Lisbon, Sintra, the Portuguese Riviera,
the Silver Coast, and the Algarve.  
You may have noticed the focus on Portugal lately, with so much well-deserved attention as a "must-see destination."
We've talked about the history of Portugal in a previous article, California in Europe.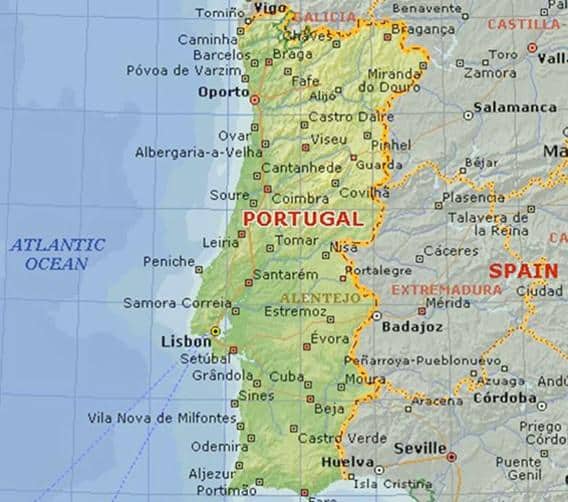 Why? Because Portugal is the authentic Europe, unknown and unspoiled. It's legendary for its weather, wine, and food. It's also known for the friendliness of its people. I hope you'll join us. You'll never forget it.
two days in Lisbon, the capital city. Lisbon is the oldest city in Western Europe, founded by the Phoenicians as Allis Ubbo (Safe Harbor) over three thousand years ago (1200 BC).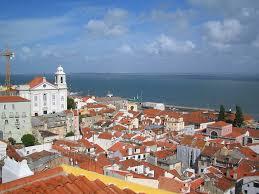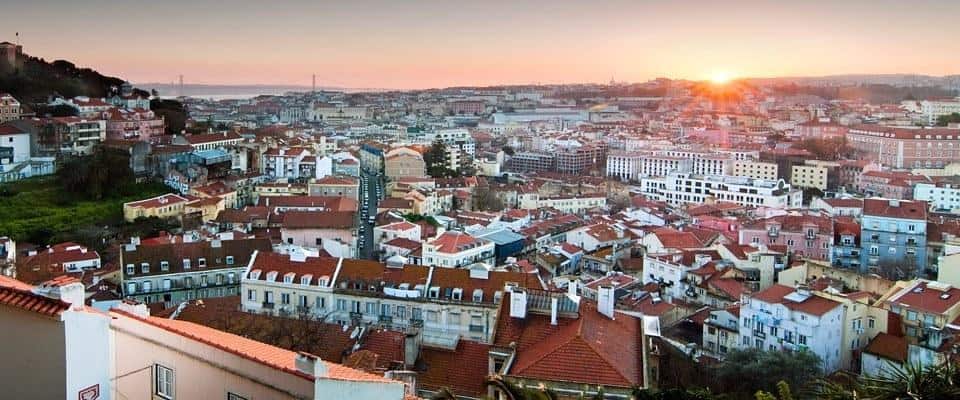 Today, Lisbon is one of Europe's most charming, timeless, and elegant cities. It is very clean and rated the third-safest city in the world. For this week, we expect guests from various countries; however, coming from North America, you would arrive in Lisbon in the morning.
Highlights
Day 1 – Arrival – Lisbon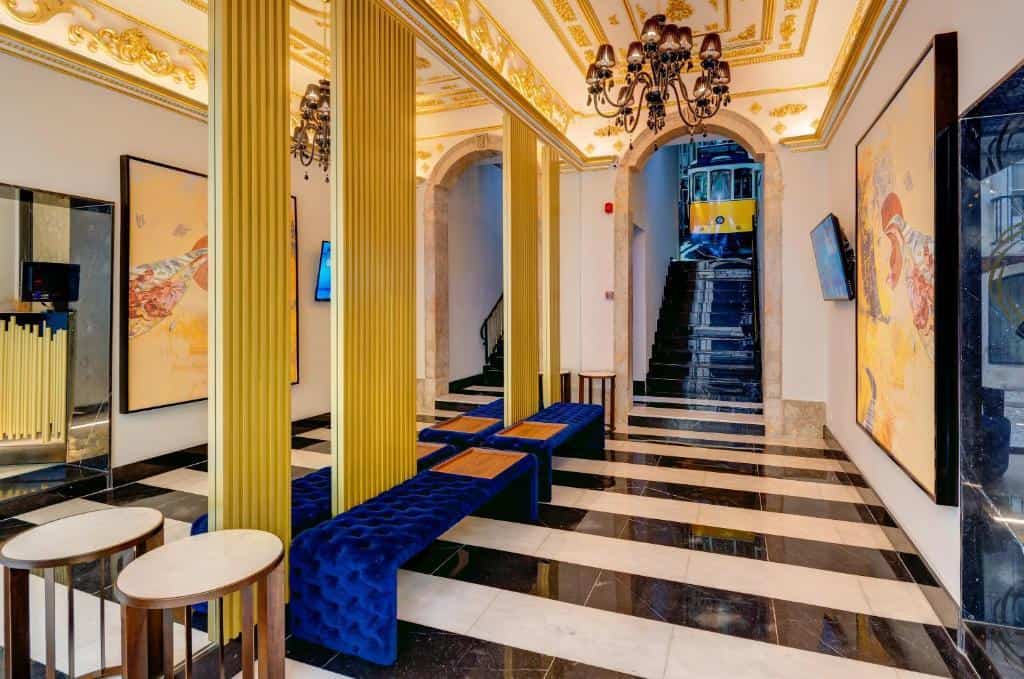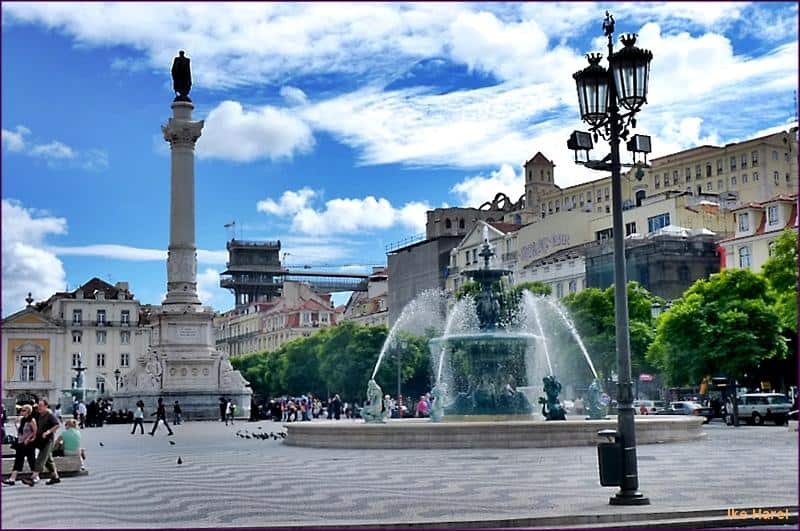 Experience the Insider community that takes your international lifestyle to the next level. Download your FREE guide
"18 Steps to Implementing Your Plan B" instantly!
 have lunch and a glass of wine at an open-air café at the Rua da Prata…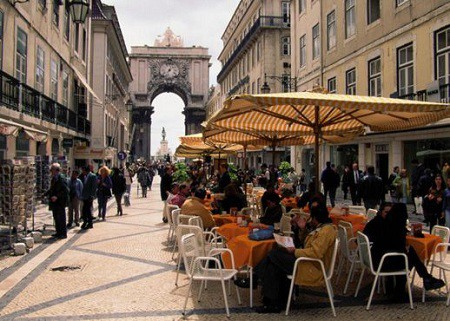 …and while you are, reflect that archaeologists have excavated a 2,000-year-old Roman street directly underneath us, with shops and cafés just like what we're enjoying right now. I told you Lisbon is old – a thousand years old by the time of Rome.
visit  St. George's Castle, Lisbon. The hill was used by indigenous Celtic tribes, then by Phoenicians, Greeks, Carthaginians, Romans, Visigoths, Moors, and finally the Portuguese themselves. In Portuguese, it is called Castelo de São Jorge and overlooks the city…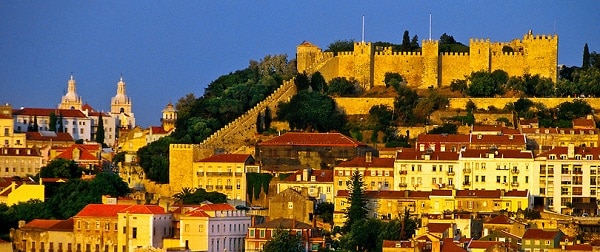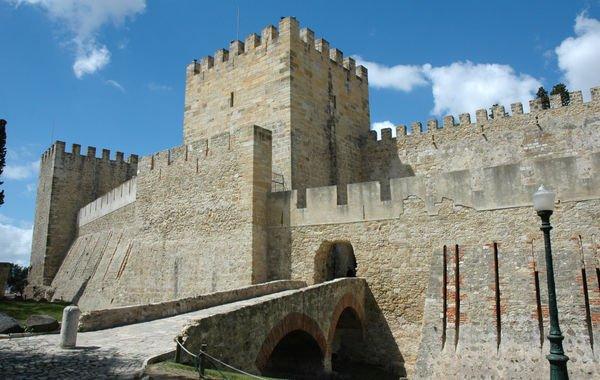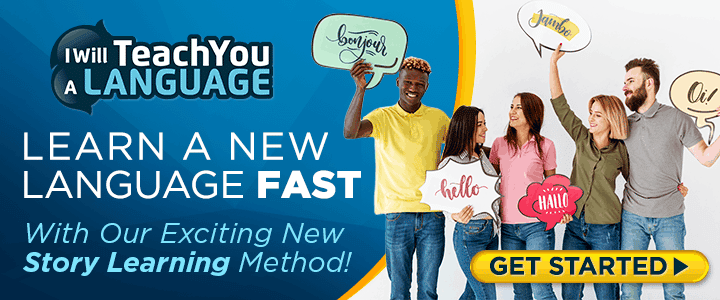 visit the famous Se Cathedral …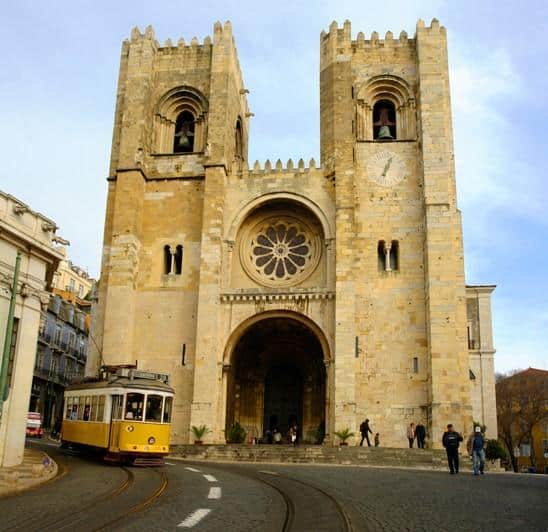 ride the cable cars…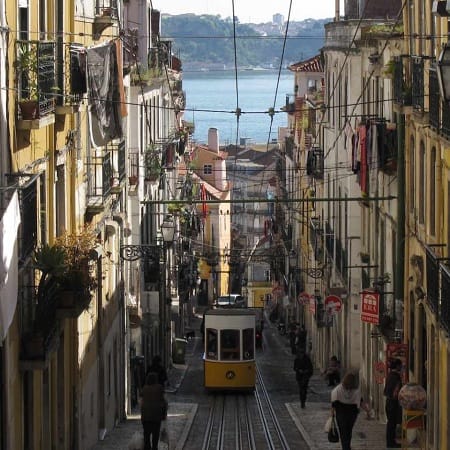 In the evening,  visit a special highly-rated restaurant which offers a wide variety of wonderful dishes. If you are a food and wine lover, Portugal is your place!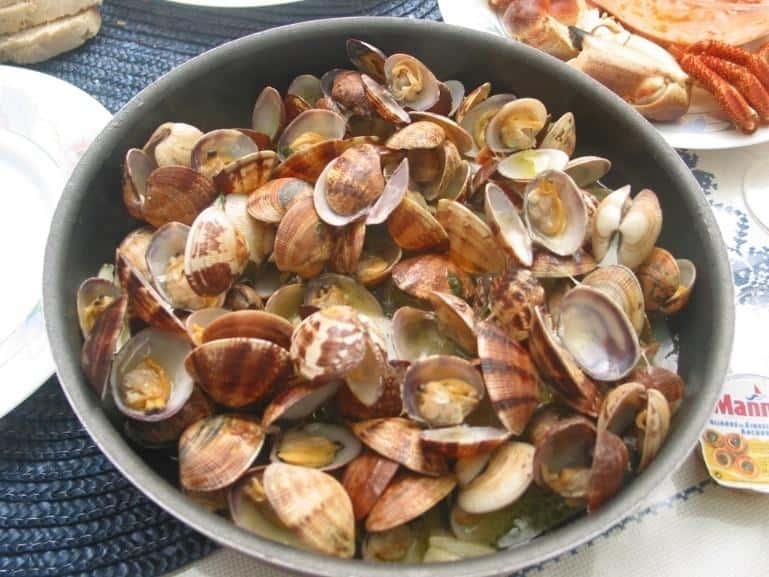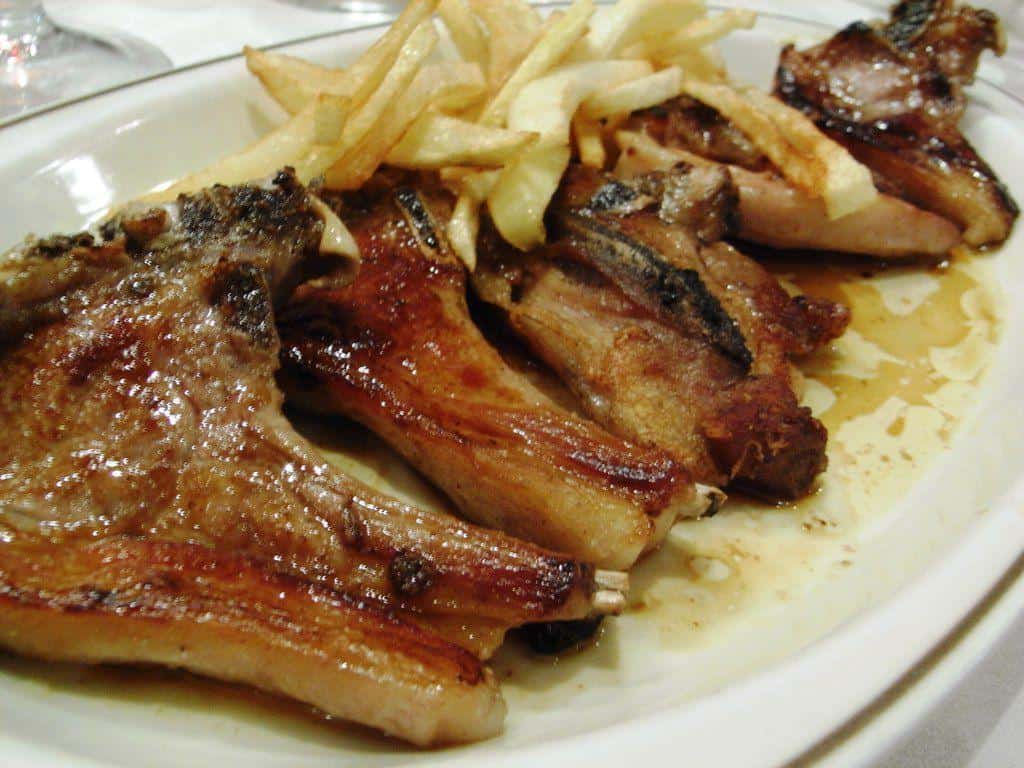 After dinner, there's the option of either relaxing or checking out the nightlife in Baixa – Chiado, which is extremely popular.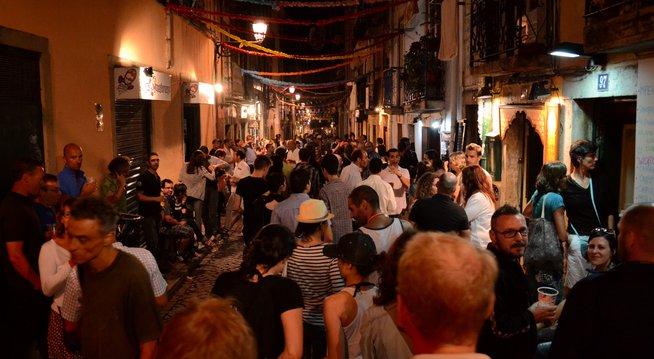 Day 2 – Belem and Lisbon
The nearby Belem area of Lisbon is considered the "Capital of the Portuguese Discoveries."
The Torre or Tower of belem is the landmark of Portugal, built in the early 1500s at the height of Portugal's great Age of Exploration. We'll enjoy breathtaking views along the Tagus River.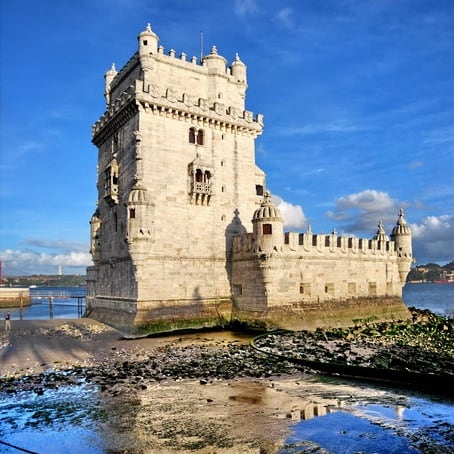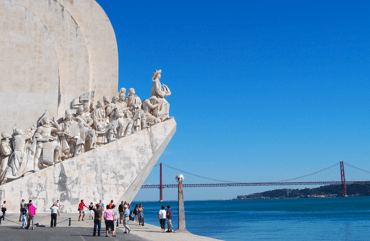 It's across from the World Heritage Site of the Monastery of Jerónimos, one of the most magnificent buildings in Europe and housing the tomb of Portugal's greatest explorer, Vasco da Gama. It is a solemn moment to be in the presence of such epic history.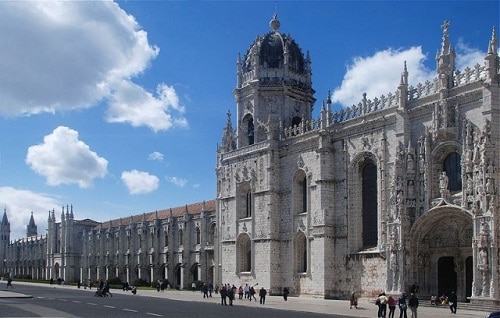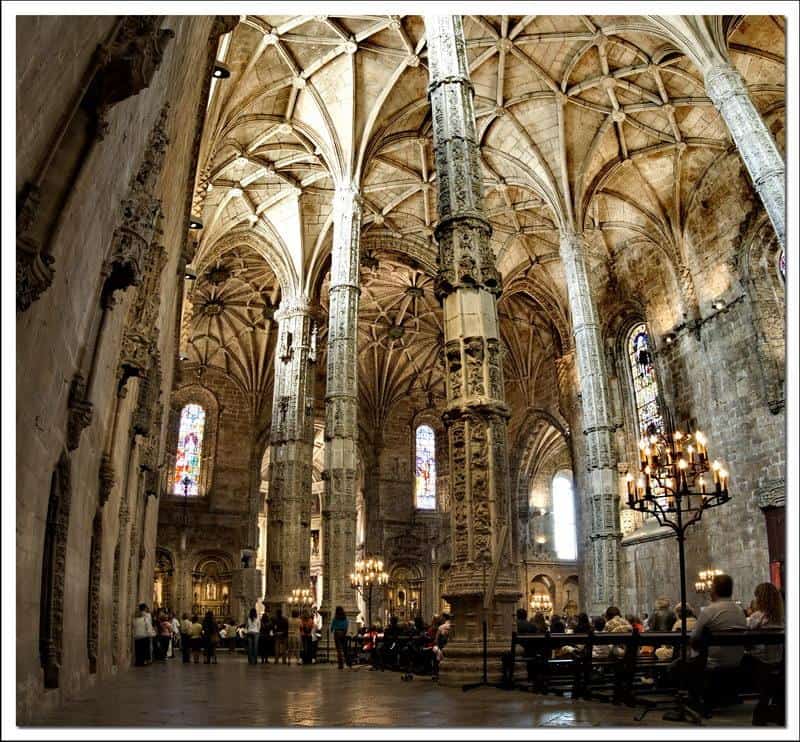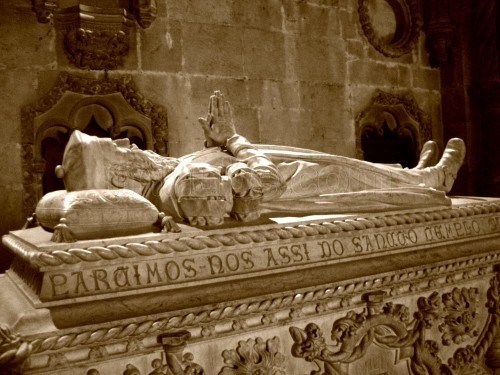 While you're in Belem, we'll visit two extraordinary museums. First, the Museu dos Coches, "Museum of the Coaches," from times when there were only horse-drawn carriages.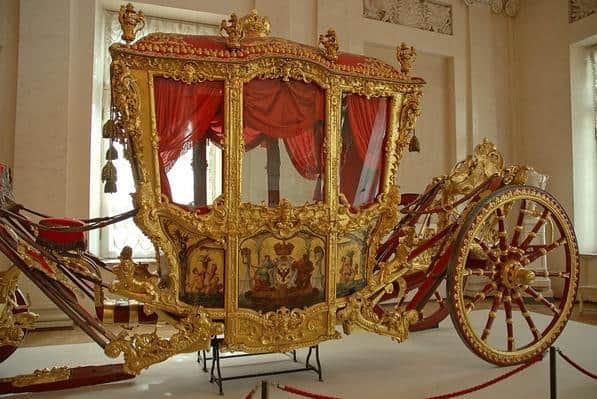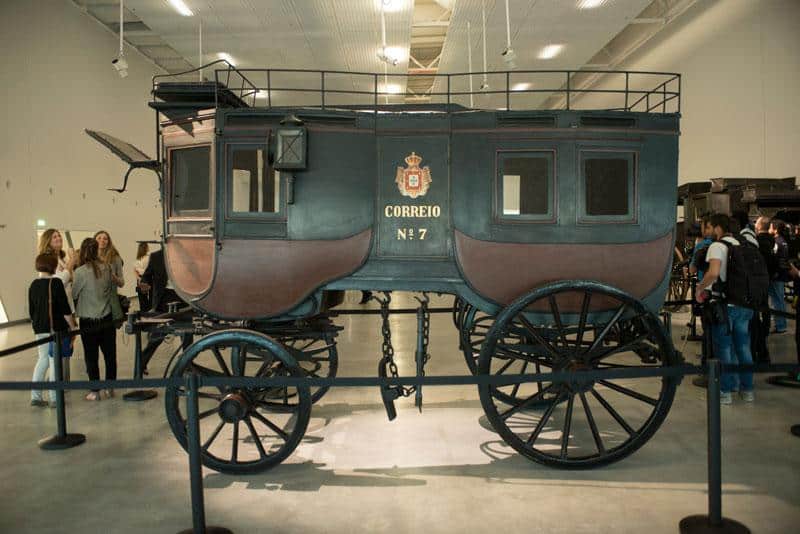 And then there is the incredible Museu de Marinha, or "Navy Museum," which houses original ships from Portugal's Age of Exploration. These are not replicas, you will be seeing the real deal.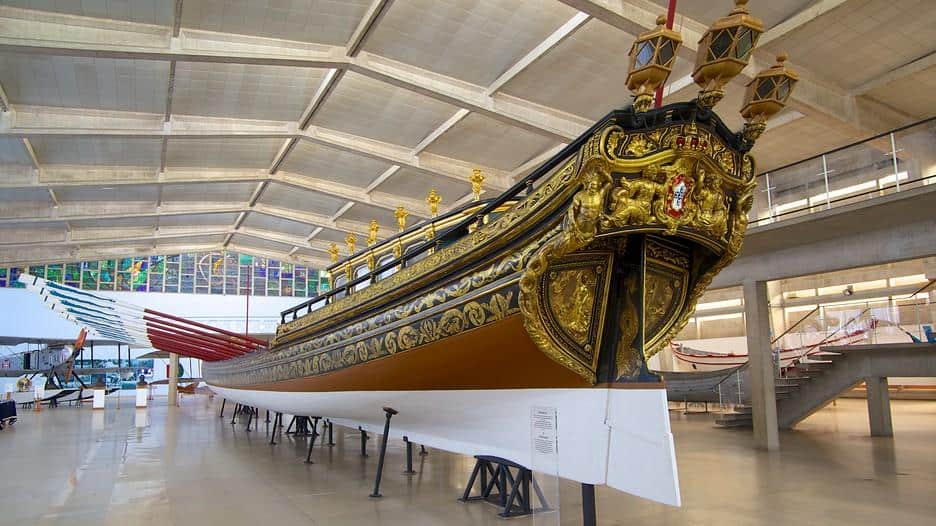 After stopping to sample the delicious pastries at the famous Pastéis de Belém, we will head into Lisbon.
This is the Praca do Comercio (Commercial Plaza) near the water.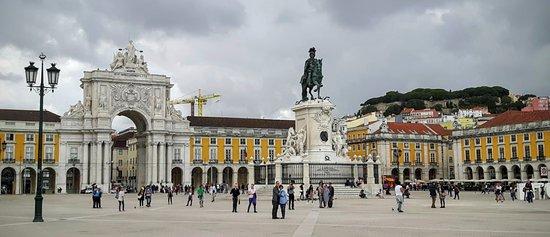 Dinner will be delicious Portuguese cuisine nearby at a highly-rated restaurant. After dinner and a classic Portuguese musical fado show, those who are still energized can visit one of Lisbon's most popular clubs.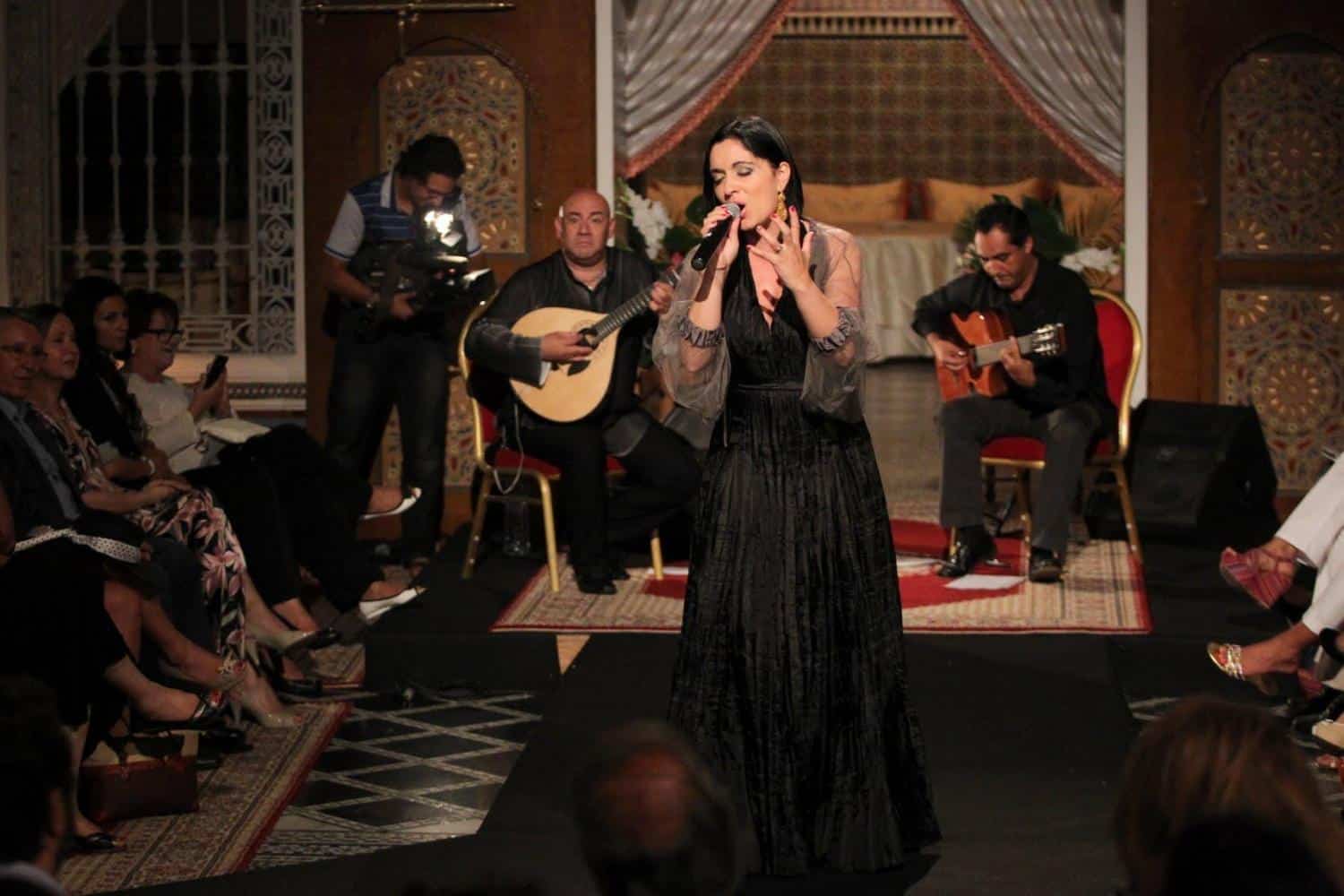 Day 3 –  Historic Sintra
Today, you're in Sintra, the famous historical city on a hill where we'll stay and tour the extraordinary World Heritage Site of Sintra. 
Stay at the classic hotel Tivoli, with panoramic views in the center of historic Sintra and access to everything in the village.
The Palace of Monserrate has a history that goes back to 1540, and it was completely renovated several times over the centuries to its current pristine condition. In 1809, Lord Byron visited the place and described it as the "first and foremost beautiful place in the Kingdom."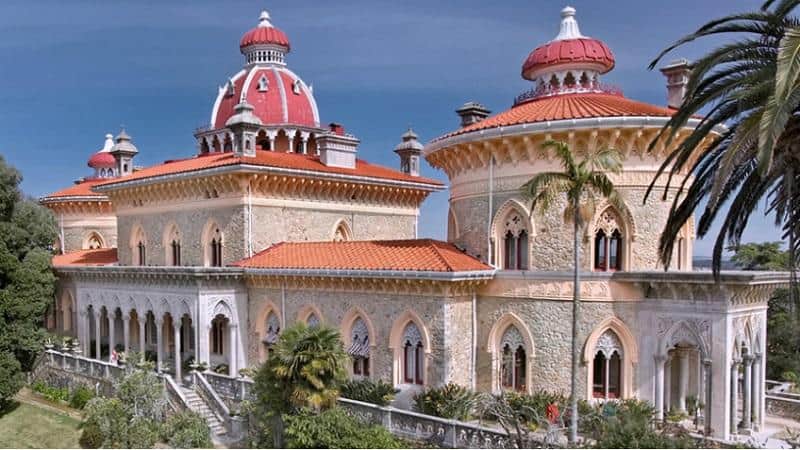 visit the magical fairytale Pena Palace, the summer residence of the Portuguese royalty during the 19th century: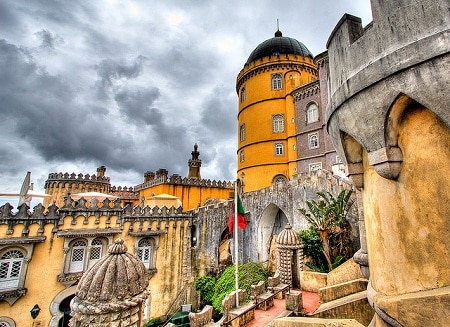 visit the Castle of the Moors, first built in the 8th century and captured by Christian knights in 1147. After exploring its ramparts (notice Pena Palace in the background)…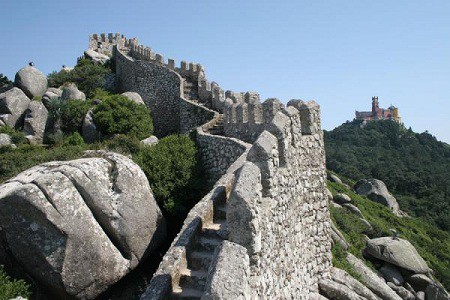 …descend to the famous Lawrence's Hotel for afternoon tea and pastries. This is where Lord Byron stayed in 1809 to write his poem Childe Harold's Pilgrimage, in which he praised Sintra as a "glorious Eden… palaces and gardens rising in the midst of rocks, cataracts, and precipices; convents on stupendous heights."  

After a hearty Portuguese lunch, we can explore this afternoon, visiting the Quinta da Regaleira with beautiful expansive gardens and their famous Initiation Well.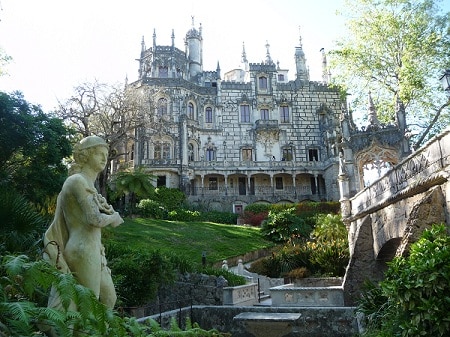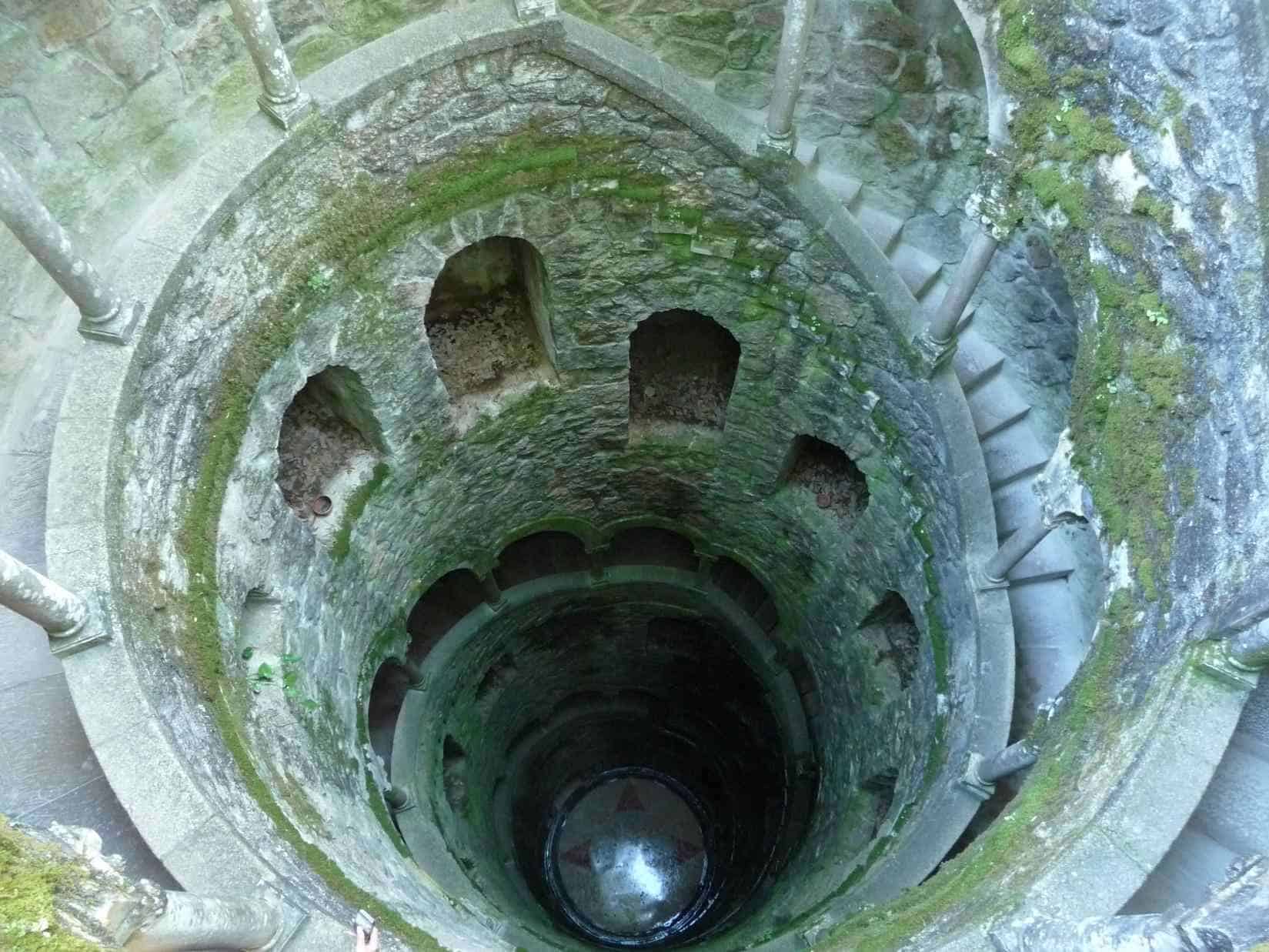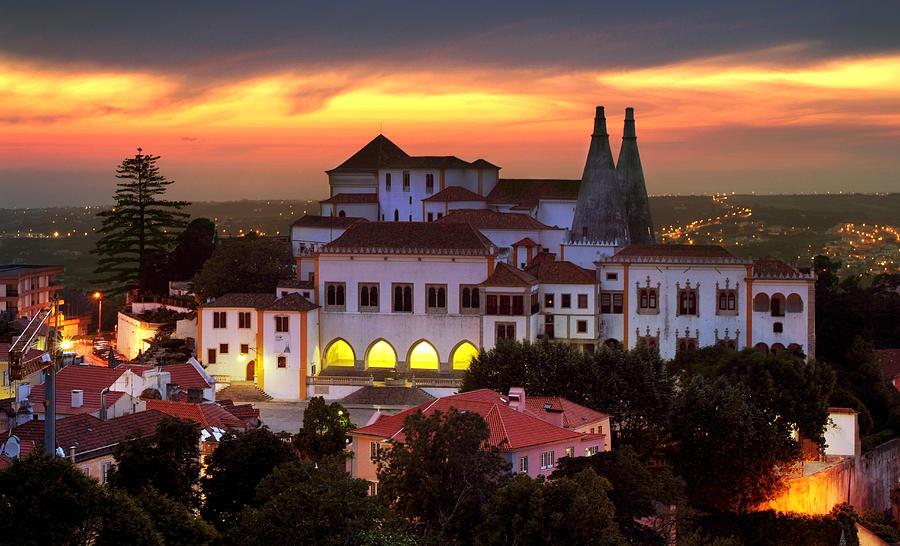 have a fantastic dinner at a favorite restaurant in Sintra.
Day 4 – The Portuguese Riviera
After breakfast with a view at the Tivoli's buffet, head for the coast – the Portuguese Riviera.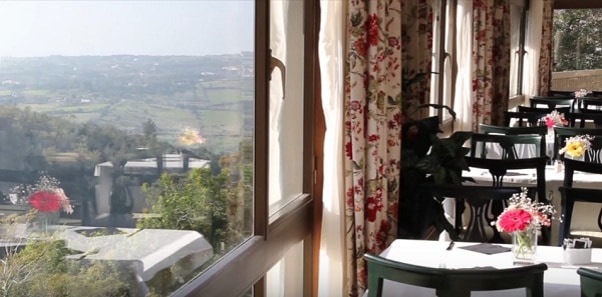 This aerial photo shows you why many say that Cascais is the jewel of the Portuguese Riviera.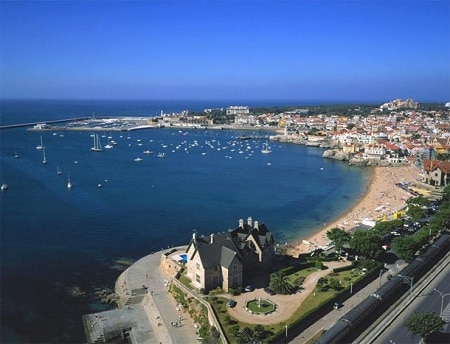 Cascais is Portugal at its most captivating, with postcard scenes everywhere: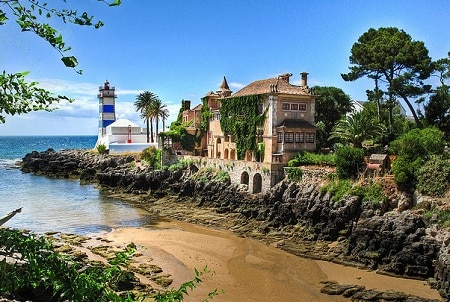 Cascais is teeming with cool and quaint little shops, cafes, and bars. Beer lovers can walk over to O'Luain's Irish Pub for a Guinness or Kilkenny.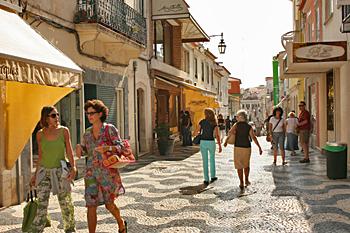 Then you can stroll along the boardwalk to see classic architecture and year-round beachgoers as you pass all the pocket beaches along the Cascais-Estoril Promenade.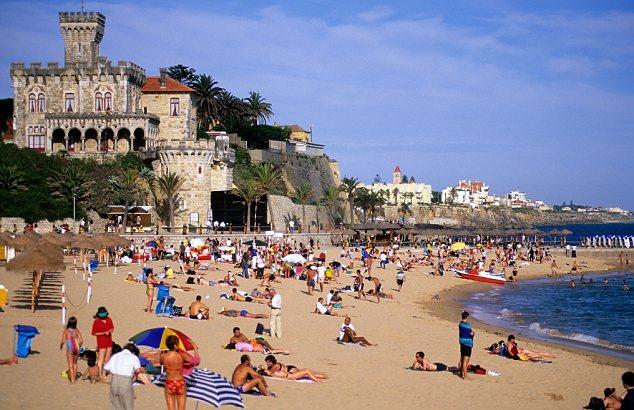 Cascais is full of wonderful restaurants and shops…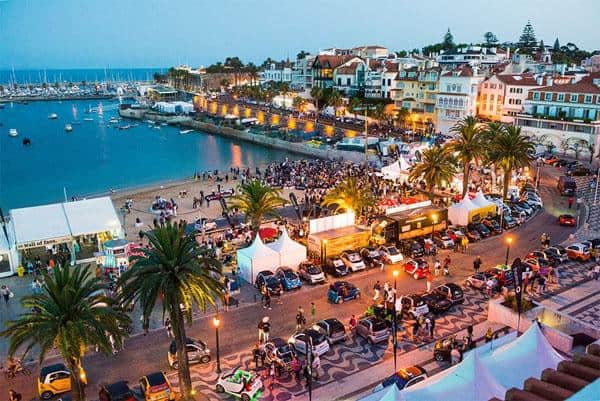 take a spectacular scenic drive up the coast where we're likely to see surfers at Guincho Beach.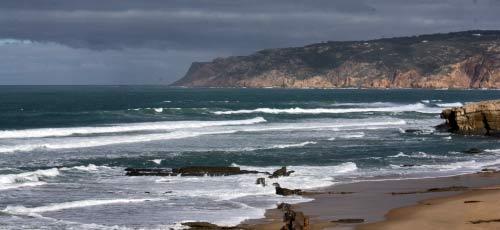 Then continue on to your first stop at Cabo da Roca, the westernmost point of land in Europe.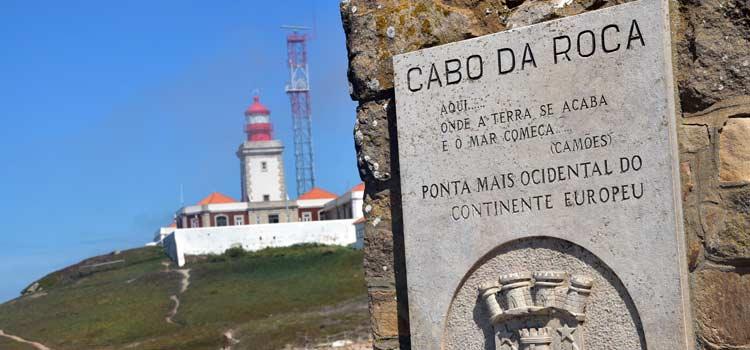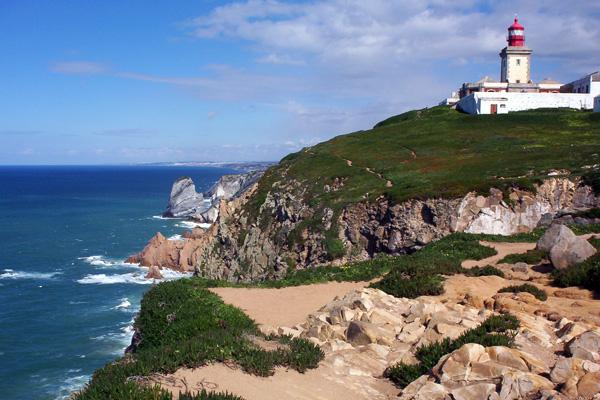 Up the coastline, you'll arrive at our oceanfront hotel in the seaside village of Ericeira. This evening you can enjoy the quiet beach and the sunset before dinner.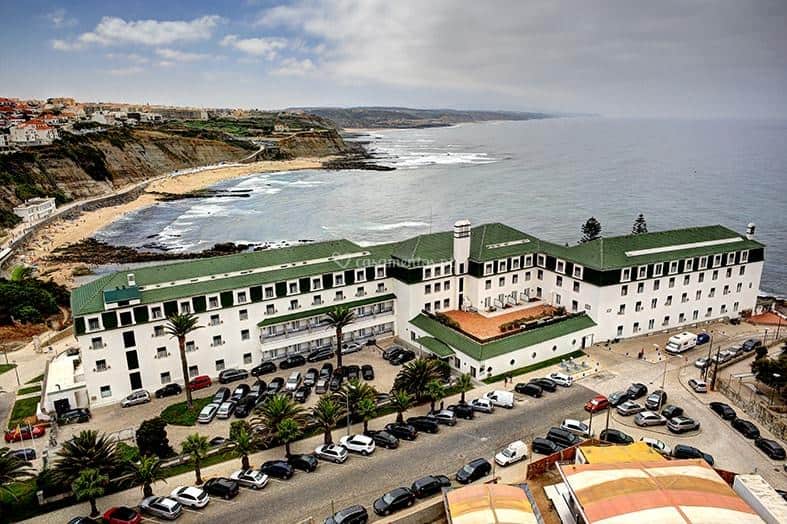 ask for rooms on the ocean.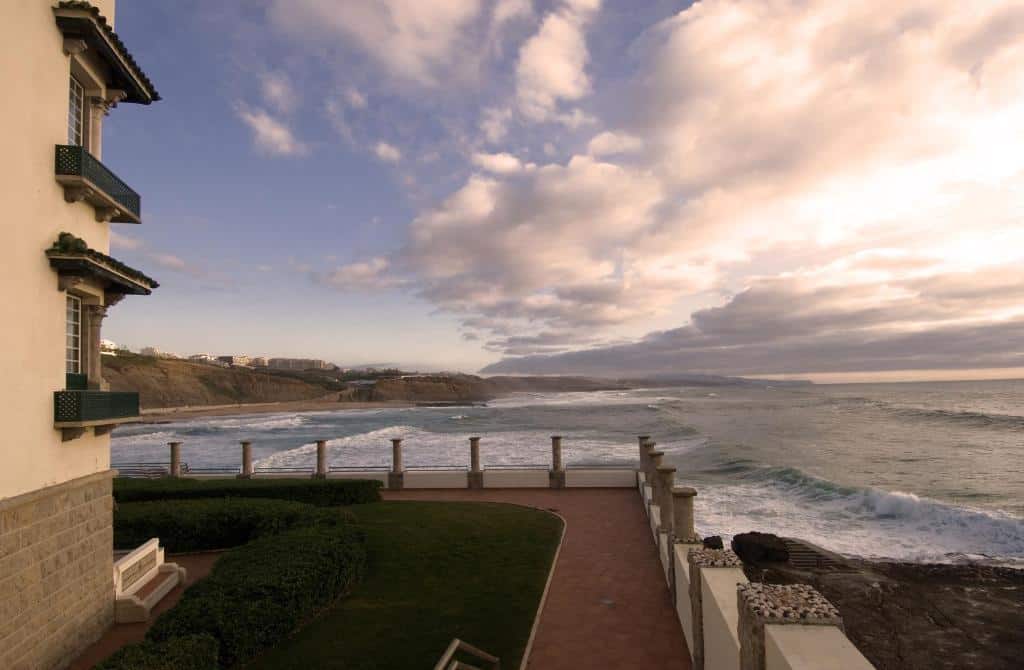 Day 5 – The Silver Coast of Portugal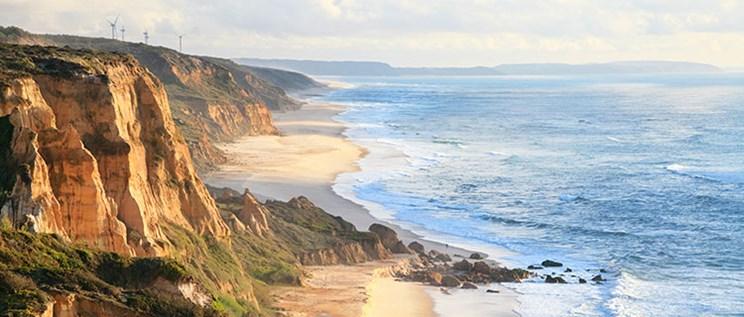 leave Ericeira and head out for a visit to the walled medieval city of Obidos.
All of Obidos has been declared a national monument. It is known as the "Wedding Present Town" because it was a gift that King Dinis gave to Queen Isabel on their wedding day in 1282.

The Medieval Castle of Obidos encircles the town, often called one of Europe's most romantic villages.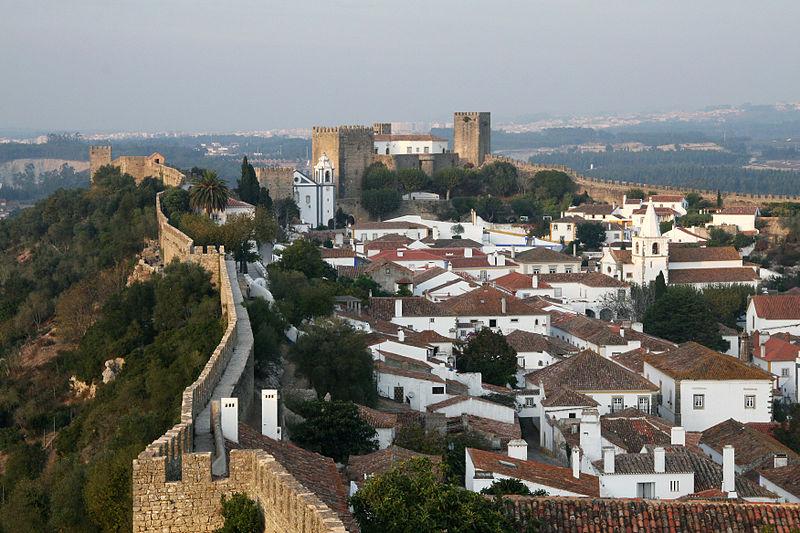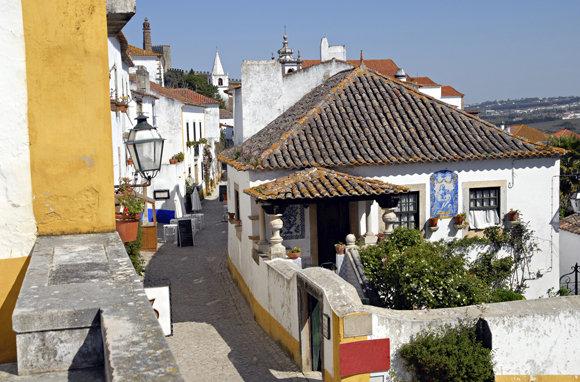 explore the villages and oceanfront along the Silver Coast. It is an area becoming increasingly popular with those who want a home near the ocean at a reasonable price.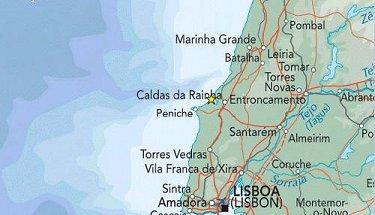 There are many sections that are very popular with surfers, including Peniche and Nazare, which have world-record-breaking surfing.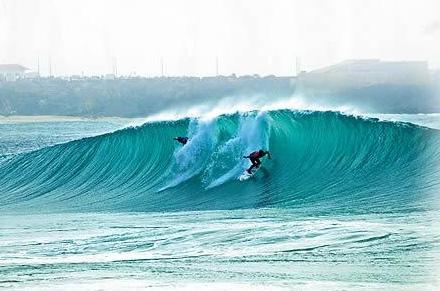 At the end of the day, drive to your hotel, Arribas in Colares – right on the sea at Praia Grande. Every single room at the Arribas has a spectacular ocean view. Have dinner overlooking the ocean.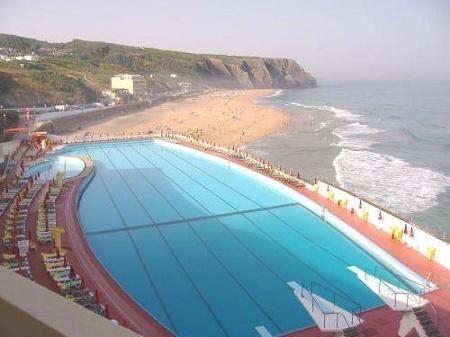 You can watch the sunset from your balcony…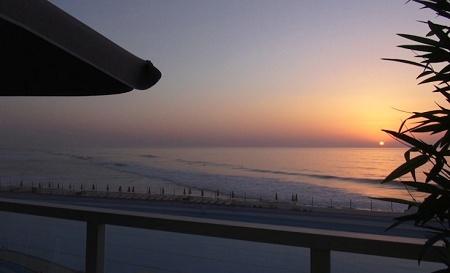 Day 6 – The Algarve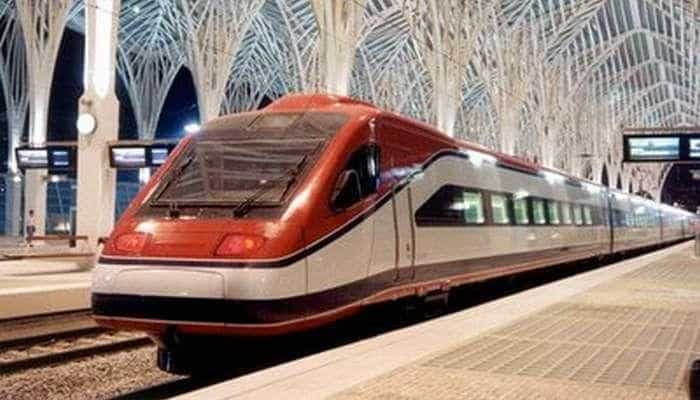 continue on your way to the Algarve – the ever-popular summer destination for Portuguese and foreigners alike. It is also home to increasing numbers of non-Portuguese residents; many from the U.K., countries in Europe, and the U.S. Soon you will see what they love so much about it.
First is Faro, on the Southern Coast, the regional capital of the Algarve. Faro has an international airport which makes it convenient if this becomes home.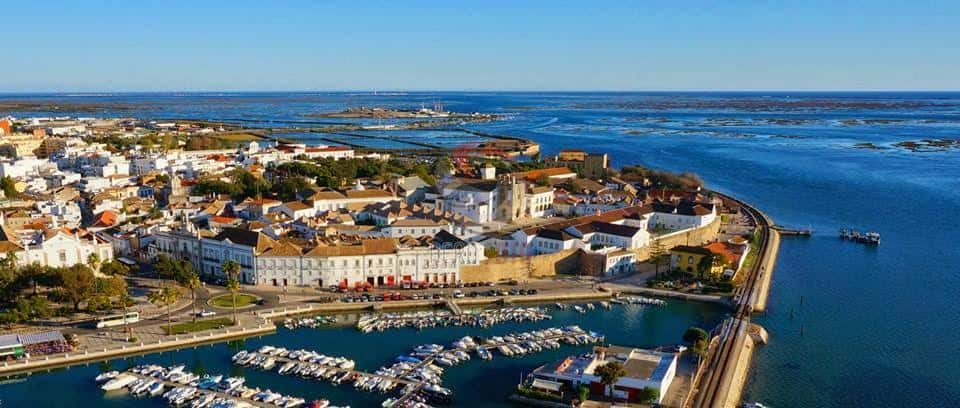 You can see Tavira, Albufeira, Portimao, and other towns to give you an idea of the region.
Then it's a short drive to Lagos, an increasingly popular retirement and vacation spot.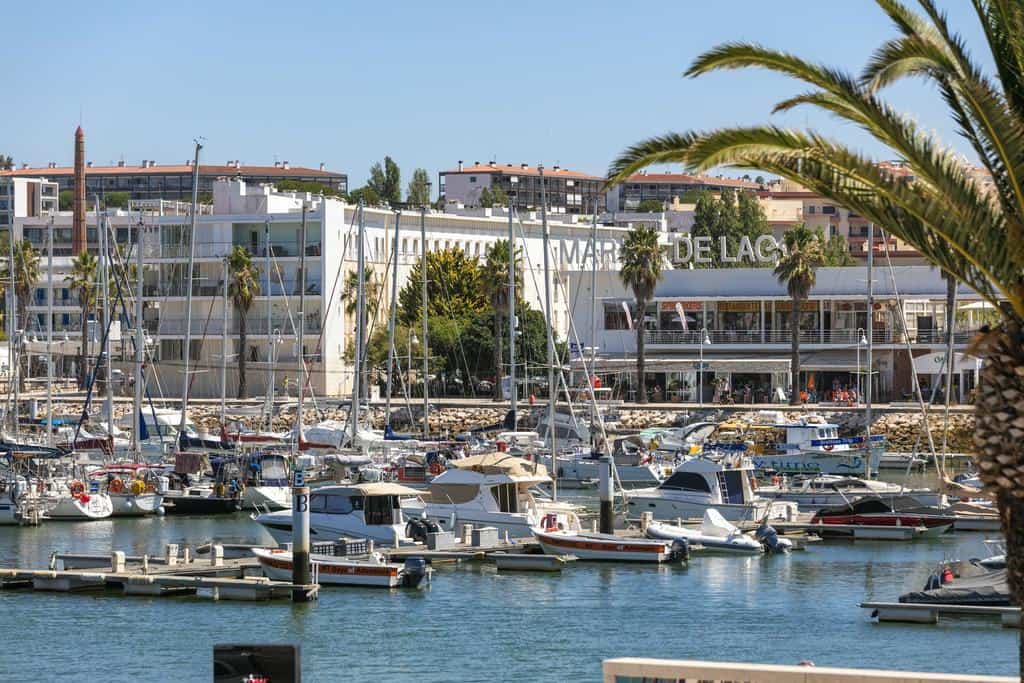 arrive at your hotel, Costa D'Oiro Ambiance Village.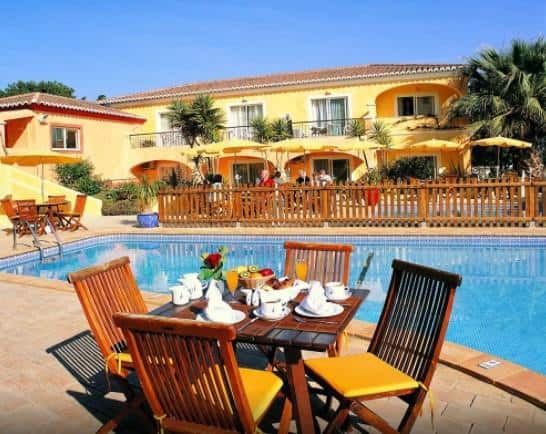 Your hotel is just a 5-minute walk from beaches and easy walking to shops and restaurants.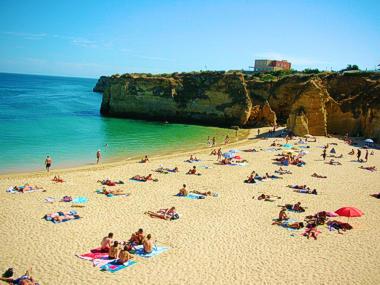 Day 7 – Free Day in Algarve
Have an entirely free day here for you to explore, swim, scuba, sun, relax, shop, and whatever you want.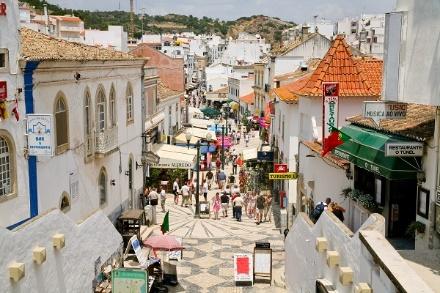 Day 8 –  Algarve & Lisbon
Enjoy our morning at our hotel in Lagos…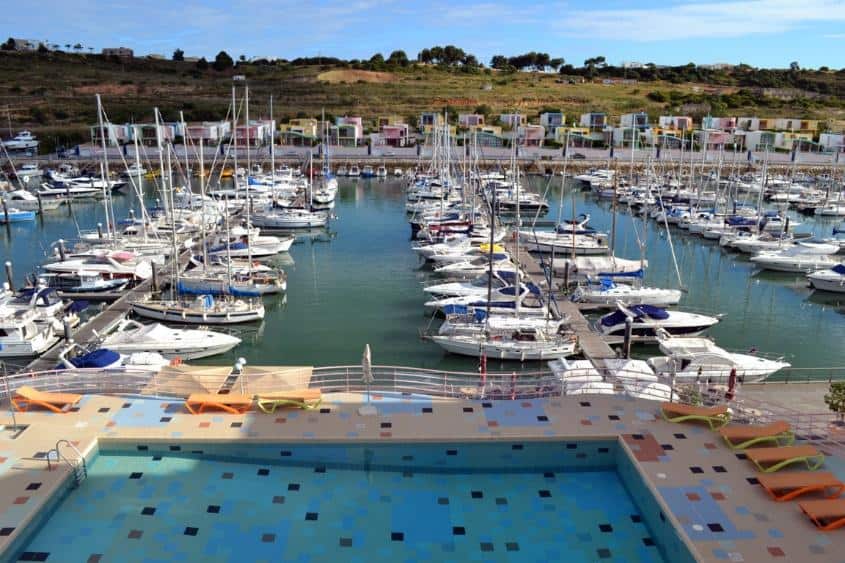 … and then this afternoon say farewell to the Algarve and return on the high-speed train to Lisbon.
Once in Lisbon, you'll have some time for last minute shopping and to enjoy a bit more of the city, before…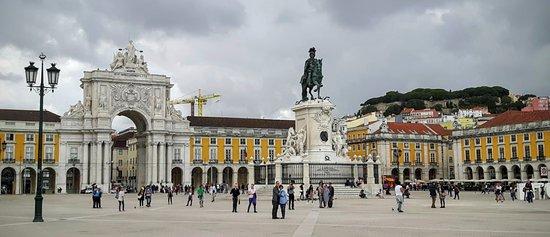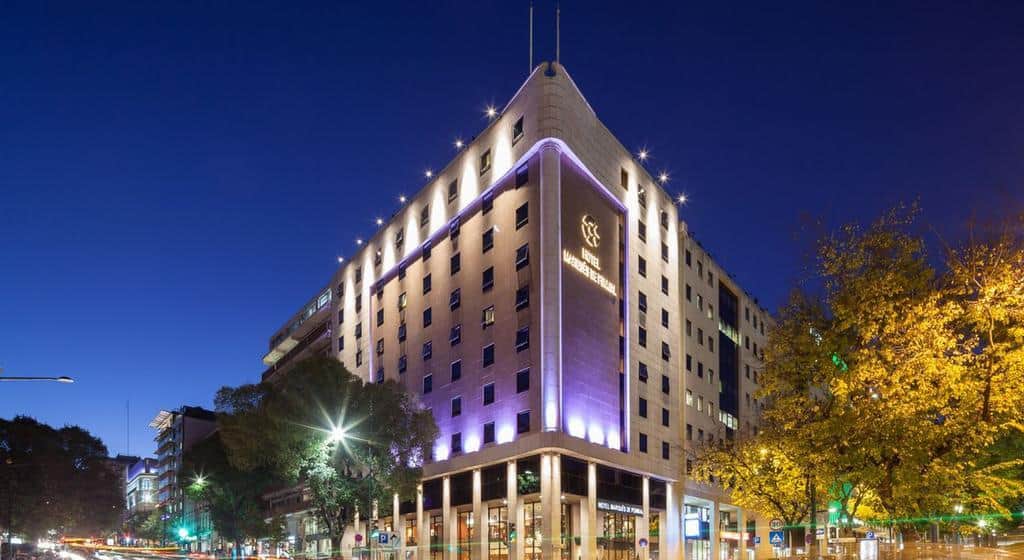 Whether you're into natural scenic beauty, history, culture and arts, food and wine, or you enjoy people, Portugal will be a pleasure. It can also be a practical choice to live and work abroad or retire and live well.
Are you interested in making the move to Portugal? Please contact us HERE
Here is probably the most extensive ebook on Everything You Ever Wanted To Know About Eliminating Your Taxes, Protecting Your Assets And Regaining Privacy Over Your Life And Investments. It is called The Ultimate Guide To Going Offshore.
We hope you enjoyed our article on La Dolce Vita: Portugal Exploration. For more information on 2nd residency and passports, you can contact us HERE
I've also added some really great articles for you to read:
Relocating to Portugal: What You Need to Know
Why Portugal Golden Visa Investment will be A Growing Trend in 2020
Portugal: Strong Investment Base despite Unstable Atmosphere in Europe
Expat Guide To Portugal: Why You Should Be Moving Abroad Here
©2019 Jack Wheeler – republished with permission

Like Our Articles?
Then make sure to check out our Bookstore... we have titles packed full of premium offshore intel. Instant Download - Print off for your private library before the government demands we take these down!