How We Moved to Belize and Made It Work, Part 2
In this article, we continue our chat with Michelle Jacobs, co-owner of The Melt Cafe on Ambergris Caye, Belize. Earlier in our chat, Michelle Jacobs shared the reasons why she loves her new home, and she explained how she and her husband are handling their residency requirements and process. Click here to read Part 1 of "How We Moved to Belize and Made It Work."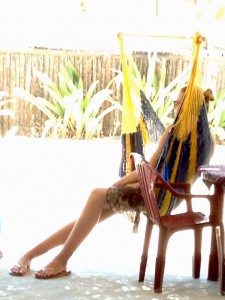 Overall, I don't know that I would do anything differently. I just turned 50. My husband is 46. We're still young enough to enjoy retirement. Maybe I would have saved a little bit more money. I would've liked to have bought a boat as soon as I got here. But, I'm not that liquid anymore.
You do give up a lot. You give up the convenience of going to a grocery store and being able to buy whatever you wont. We don't eat the way we ate in Vegas. We eat differently. We eat here or we eat at some of the other great restaurants around the island. We've given up Oreo cookies, chocolate milk, and regular milk. They have boxed milk down here, and it's okay. There's no Walmart. There's no malls. I shop on Amazon and have to pay duty to bring stuff in here. Which it can be costly, depending on the items. If I need it for the restaurant, I'll get it in here somehow.
People need to realize that Belize does have things to offer. You don't necessarily need to bring them in from the States or from wherever you're coming. You just have to go look for it. It might be a little bit more expensive, but that's why Belize is Belize. That's why it's great to live here. I love this place cause I don't have a Sam's or a Wal-Mart right down the street. I don't need that anymore."
There are other people that have the same vision, same dream as you do. Just do it. Don't wait until tomorrow because tomorrow might not come. If it's something you really want to do, you can just come here, rent a one-bedroom place for $450-$500, and stay for 3 months. It's not going to be beach front, but you'll be immersed in the local community. You'll say either, "Okay, this is it," or "I can't live like this." We just took a leap of faith. I didn't know for sure if I could live like this.
Some people do get claustrophobic, but it's just a little plane trip over to Mexico, to Miami, to Houston and get your feet back on US ground if that's what you need. But you don't need to. Belize doesn't make you leave every month. They just make you stamp your passport every month. You don't have to leave the country, and that is very convenient. A lot of places aren't like that. I went back to the States for a week. After driving a golf cart for a while then getting into a regular car and going over 15 mph–that was pretty scary. But I shopped, so that was nice.
If you want to do it, you need to do it. You have to have a partner that's willing to have that same dream.
We know a couple that just retired here and they don't do anything. They work out, they enjoy each other's company, and they read a lot, and that's good for them. Another couple that is more active and needs more to do? Maybe this isn't the place for them. You have to know what you want. Do you want to simplify your life? Do you want to live a vacation life? Or do you want to own a business and give back to the community? It just depends on what you want out of it.
A lot of people's stories are basically the same. One day they just said, "You know what? I'm going to move to." In today's economy in the United States, people don't know what's going on. I've seen a lot more people visiting here that say they're moving down here. I don't know if it's because they're afraid they don't know what's going on in the States. I'm not a politician or a financial expert, but Greece went bankrupt. Who knows? I think people are scared, and they want to know if there are other things they can do.
There are lots of opportunities for investing and relaxing. It's nice to sit on a hammock and read a book. And be able to read the whole book.
Michelle Jacobs and her husband recently moved from Las Vegas, Nevada, to San Pedro, Belize. They  purchased and now manage and operate the Melt Cafe restaurant on Ambergris Caye.
Enjoy this podcast from The Expat Money Show – JohnnyFD who talks about moving from the USA and living in Bali and Thailand.
Experience the Insider community that takes your international lifestyle to the next level. Download your FREE guide
"18 Steps to Implementing Your Plan B" instantly!
Thank you for reading How We Moved to Belize and Made It Work, Part 2.
Here is probably the most extensive ebook on Everything You Ever Wanted To Know About Eliminating Your Taxes, Protecting Your Assets And Regaining Privacy Over Your Life And Investments. It is called The Ultimate Guide To Going Offshore.  Visit our bookstore to purchase it today!
Enjoy these articles by Escape Artist.
Thinking of Buying Land in Belize? Make Sure You Ask These Questions! 
The Real Estate Market in Belize: What Does the Rest of 2020 Hold? 
Understanding the Belize Offshore Trust Structure and Why You Need One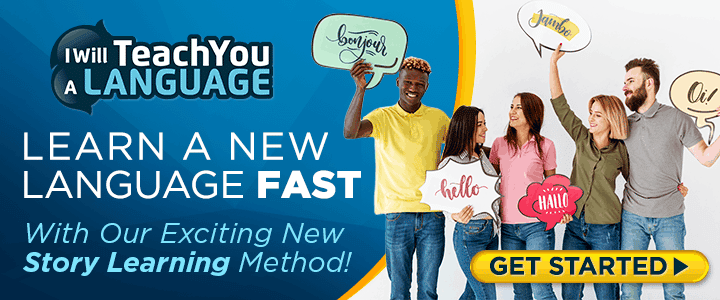 Like Our Articles?
Then make sure to check out our Bookstore... we have titles packed full of premium offshore intel. Instant Download - Print off for your private library before the government demands we take these down!