Many potential expatriates ignore the small Chiapas state city of Comitan due to its location lying halfway between more famous San Cristobal de las Casas and the exoticism of Guatemala. In reality this altiplano delight of just 100,000 friendly locals is very safe, tranquil, and extremely clean and orderly. There is no gang violence in evidence here. Don't expect to see any other expatriates though. You might see a foreign tourist perhaps a few times a month….. but that can be a good thing if you want some deep cultural immersion and language acquisition right off the bat.
At 5000 feet Comitan has delightful weather all year round with a nod to a classic wet and dry season pattern. Nights consistently yield awesome sleeping weather in the 50s and days in the high 70s to low 80s. Flowers bloom constantly. Indigenous villagers sell verdant produce in the exotic city market year round but there is a WalMart and SAMs club if need be.
The main square is lusciously landscaped and is a pleasure for people watching. A city marimba band performs free concerts there every Thursday night and locals innocently dance under the stars in light sweaters. Signs about the square say "Limpio es Magico" (clean is magic) and the city in general is extremely well maintained with no traffic jams. Street dogs are not in evidence and no one hawks goods to tourists. The main church was built in the 16th and 17th centuries and cobblestoned streets abound.
Street food stands are plentiful and a local delight are large tamales in many varieties for around 25 cents apiece. Surprisingly a cup of steamed corn becomes a masterpiece when you ladle some of the specialty condiments onto it. And there are plenty of fine dining establishments as well from specialty restaurants to down home mom and pop fare. Vegetarians and gardeners will find Comitan a veritable cornucopia with its long growing season and rich soils.
Chiapas state offers some fine day trip potential and is extremely varied in micro-climates due to the myriad mountain ranges. A few hours to the east is the Montebello lakes for small boating, renting one of the numerous little cabins, or just a refreshing swim. The Palenque ruins are a days drive away to the north and are a must see. The flooded Sumidero canyon has awesome boat trips to marvel at its sheer 3000 foot cliffs.
Comitan is squarely between San Cristobal de las Casas and Guatemala: about 1.5 hours each way. San Cristobal offers great shopping for weavings and tapestries, upscale dining, and there is much more english spoken there. Guatemala offers its own variations on cultural exoticism.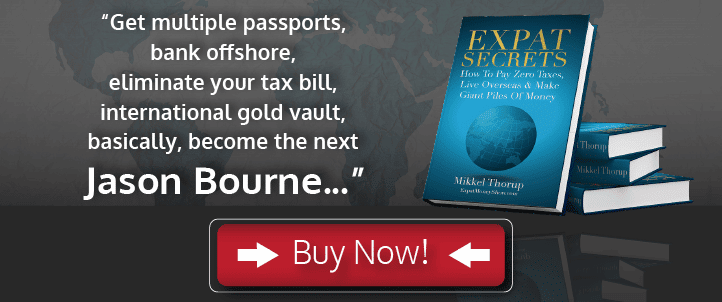 Those who desire sampling the Mexico expatriate life first without committing to a residency visa will find Comitan a great choice: the border is easily accessible for tourist visa renewal and makes the usual border hopping chore much easier. There are pirated media stands everywhere, like most latin cities, but comparatively this medium sized city feels quite vanilla crime wise. There are few cantinas or drunks on the streets, and few beggars. The police are quite friendly and helpful and seem to regard their duties as actual public service. That most taxis and automobiles stop and let pedestrians cross in front of them speaks volumes for the local hospitality.
Well trained doctors and medical specialists, and reputable dentists, are available who speak english. There are five government hospitals and 5 bed equipped private hospitals. In addition there are 5 private clinics and numerous private practice doctors offices. For those desiring herbal and homeopathic health options there are numerous health stores and richly laden herb stalls in the markets. This may be one of the very best towns to bring aging parents to: full time, live-in caretakers are available for $600 to $800 a month, all in a eternal spring climate benevolent to elders
Museums, art exhibits, and concerts are here for the sampling but Comitans main essence is its quiet tranquility and eternal spring climate. One might be tempted to use the much abused term "sleepy" here. Tourist prices? Forget it. Business opportunities for a enterprising expatriate? Yes, many! Acceptance by the locals? So far so VERY good.
Local USA expatriate Dan Ellsworth, who lived 15 years in Oaxaca and is now married to a local doctor, says he can't understand why more expatriates do not live in Comitan. He feels the mixture of services, culture, climate, and cost of living is better than almost any other town in Mexico and that Comitans costs are about half those in San Cristobal de las Casas. He thinks the local residents are very hospitable to long term expatriates. He and his wife estimate a standard furnished apartment would average about $300 a month in town and perhaps $200 just out of town.
Dan adds " This town is different because it was populated as a center for hacienda supply. Hacienda owners lived in town when not out on their spreads. In general the town has many educated folks who are descendants from the europeans that founded the big coffee plantations and other large farm holdings. It is truly amazing to me how many locals have traveled to europe and the USA. Most educated folks speak a bit of english when pushed and send their kids for expat education."
Comitan is definitely worth a visit if you're looking for a very pleasant place to settle down and lead a quality existence off the mainstream expatriate trails. A lovely slice of unknown paradise.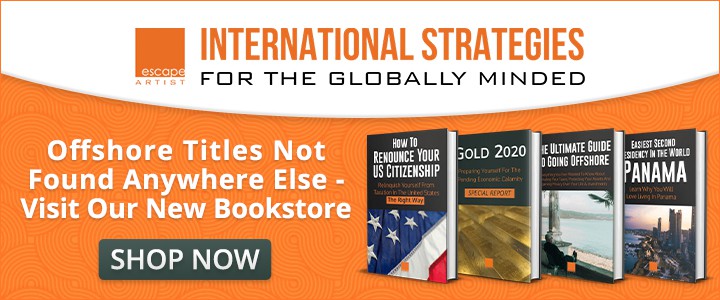 Like Our Articles?
Then make sure to check out our Bookstore... we have titles packed full of premium offshore intel. Instant Download - Print off for your private library before the government demands we take these down!