How To Retire In Japan
The why for retiring abroad in Japan seems rather clear. Beautiful landscapes, world-famous food, peaceful and friendly locals, vast history, first-world economy, and singularly rich culture.
On the flip side, the how of retiring in Japan is where things get a little tricky. Unlike many European and Central/South American countries, Japan is a little behind the curve when it comes to offering a retirement-specific visa.
Handpicked Related Content: 10 Things You'll Love About Living In Japan
Retire In Japan Through A Work Visa
The overwhelming majority of foreign residents in Japan are doing so under a work visa. There are nearly two-dozen categories to apply for a work visa in Japan, each with their own set of qualifications. But the whole point of retiring abroad was to avoid working, right?
Marriage Visa
The largest proportion of foreign retirees in Japan are living under a marriage, or spousal, visa. This is obtained by marrying a Japanese citizen or permanent resident holder.
If your spouse happens to be a Japanese national, you're in luck! This will be your easiest and quickest option for comfortably retiring abroad in Japan. If not, the only other plan is the lengthy "long-stay" option.
Note: If you have living parents or children in Japan who are permanent residence holders or citizens, this can also be an option for Japanese retirement, as they can qualify you for a "family visa."
Handpicked Related Content: Japanese Passport Tops List Of Most Powerful Passports
Retire In Japan Through A Long-Stay Visa (Non-Working)
If family, marriage, or work visas aren't options for your Japanese retirement abroad, the final solution would be to apply for consecutive long-stay visas.
Long-stay (or non-working) visas are single-year visas granted to foreign nationals for non-working purposes. This is the visa used for students, interns, or business trainees, but approved touristic or retirement endeavors can also qualify.
The drawback of this is that you'll have to re-apply yearly for this type of visa in order to continue living abroad in Japan. After 6-10 years of renewing this residency (depending on your specific situation), permanent residency can be obtained, eliminating travel, working, and living restrictions. Permanent residency still needs to be renewed, but the process is quick and the permit lasts 7 years.
Healthcare
Japan is one of the most technologically and economically advanced countries in the world. As such, the healthcare system is of the highest standards and on par with any first-world nation.
FREE GUIDE! Get Essential Information on Protecting Your Assets
18 STEPS TO IMPLEMENTING YOUR PLAN B
There are two major health insurance programs in Japan: the National Health Insurance (NHI) and the Employee Health Insurance (EHI).
Anyone living in Japan for more than one year needs to subscribe to one of these two options, even if they also pay for private care. The National Health Insurance is offered to everyone and is usually chosen by those whose employment doesn't provide its own coverage (EHI).
Cost Of Living

Japan is known as being an expensive nation, and while living in Tokyo certainly isn't cheap, there are pockets of the country that can provide a reasonable lifestyle for expats.
The cost aggregator, Numbeo, states that average costs in Japan are higher than in the United States when it comes to consumer and grocery prices. However, rent and restaurant prices are generally cheaper in Japan. Purchasing power in Japan is about 21.65% lower than in the United States.
Handpicked Related Content: 7 Things You Need To Know Before Moving To Japan
Average Prices In Japan (USD)
Meal for two at a mid-range restaurant: $35

1 liter of milk: $1.63

1 dozen eggs: $1.97

Basic monthly utilities (85m2 apartment): $170

Rent for a one-bedroom apartment in a city center: $729 (monthly)

Outside of city center: $470 (monthly)

Rent for a three-bedroom apartment in a city center: $1,460 (monthly)

Outside of city center: $890

Apartment price per square meter in a city center: $8,980

Outside of city center: $4,335
Conclusion
Japan is one of the most beautiful countries in the world. With a progressive economy, first-world standards, and a culture that could fill a lifetime with excitement, it's easy to see why so many people want to make Japan their new home overseas.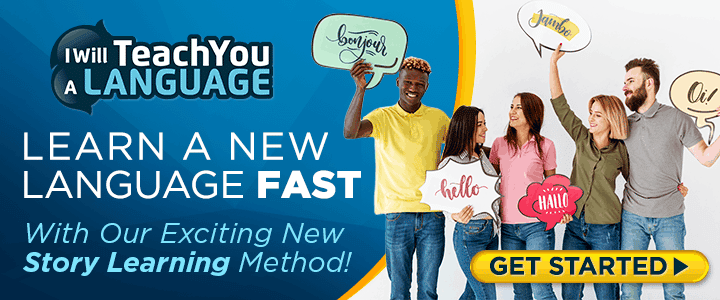 While working in the country is far and away the easiest way to plant roots, there are still plausible avenues for anyone who has their heart set on retiring abroad in Japan.
Here is probably the most extensive ebook on Everything You Ever Wanted To Know About Eliminating Your Taxes, Protecting Your Assets And Regaining Privacy Over Your Life And Investments. It is called The Ultimate Guide To Going Offshore.
I hope you enjoyed reading this article: How To Retire In Japan.
Is leaving your home country for a new country a priority of yours? Do you wish you knew how, but don't? Then here is a great article for you to read. It can help you understand a little bit about Citizenship-By-Investment programs around the world. For more information on the CBI programs, please contact our office HERE.
Author Bio:
Tyler Sorce is an American writer and digital nomad currently living in Lisbon, Portugal. In a past life he was a chef in Manhattan and Paris, follow his travels and favorite dishes on Instagram.

Like Our Articles?
Then make sure to check out our Bookstore... we have titles packed full of premium offshore intel. Instant Download - Print off for your private library before the government demands we take these down!