How is Brexit Affecting Portugal Property?
Looming on the horizon like a menacing storm, Brexit is proving more complex than anyone could have imagined. It was never going to be easy, but here we are just months before the UK's EU exit and very little has been set in stone.
Unsurprisingly, property owners and investors are wondering how the whole thing will affect their assets. For Brits looking to invest in properties overseas, now would certainly appear to be a time of enormous uncertainty.
That is, unless you set your sights on the extraordinary Portugal property market.  
During the first quarter of 2018, average property prices in Portugal increased an incredible 12% over the same period a year earlier. This is the fastest acceleration recorded since 2013, when the country began its recovery from an extensive debt crisis.  
For the most part, property market growth in Portugal has been driven by international investor interest, focused on the capital Lisbon and some of the country's most prestigious coastal resorts.
Growing interest in properties in Portugal has spurred huge growth in the construction sector, which is one of Portugal's biggest and most important employers. All of which has led to a beneficial cycle for the country's property market, which shows no signs of abating in the near future.
Why Invest in Portugal Property?
Over the past few years, the Portuguese government has introduced a raft of exclusive tax incentives for international investors. Coupled with the country's recent emergence from recession, economists argue that there's never been a better time to buy into the country.
For retirees in particular, pension tax breaks in Portugal can be incredibly attractive. Then there's the Portuguese government's Golden Visa scheme, simplifying the process of qualifying for full citizenship. Along with growing interest among investors from the UK, Portugal has found its way onto the radar for investors in the Middle East, United States and as far afield as Brazil.
Lisbon in particular has become a hub of investment activity for commercial and industrial enterprises. In fact, the city has climbed to the 29th position in the official World Bank's Doing Business ranking. So along with being a great place to live, Portugal has also been recognised as an outstanding place to do business.
Hence, growing interest among investors worldwide comes as no real surprise.
The Brexit Effect
As for what can be expected in the wake of Brexit, it's still largely an unknown.  For Brits, there are absolutely no indications whatsoever as to how things may pan out when the United Kingdom leaves the EU. Whether you already own a property in Portugal or are considering an investment, the so-called 'Brexit Effect' is yet to be determined.
If United Kingdom plummets out of the European Union with no deal whatsoever, it will become a third-party to the EU. This essentially means that British passport holders will immediately and indefinitely forfeit all EU privileges, including free movement between EU and non-EU nations. Not to mention, free healthcare in EU countries.
Experience the Insider community that takes your international lifestyle to the next level. Download your FREE guide
"18 Steps to Implementing Your Plan B" instantly!
By contrast, there's every likelihood that the UK will cement a deal with the EU that prevents any of this from happening. Additional travel complications are inevitable, but odds point to a deal being struck that gives at least somewhat preferential treatment to UK citizens travelling in the EU. Benefits that could be extended further for those who own overseas properties.
Post-Brexit Portugal
One of the most important things to remember about Brexit is the way in which each individual EU nation will still have its own unique post-Brexit rules and regulations. As previously mentioned, Portugal has been going to extremes as of late to attract investors and exports from over the world. The country's tax breaks and Golden Visa residency scheme being open to investors worldwide, rather than existing EU nations.
Logically therefore, it's unlikely that Brexit will have much impact whatsoever on the property picture in Portugal.
If you already own a property in Portugal, the Portuguese government is unlikely to suddenly remove the incentives that attracted you in the first place.  If you're planning to purchase a property in Portugal, they'll still be as keen to help you buy into the country as before the UK's exit. From a Portuguese perspective therefore, the whole Brexit saga is unlikely to change much at all.
That said, you may suddenly find yourself in a position where your savings and income aren't worth nearly as much as they used to be. Already, the GBP has experienced unprecedented declines against the likes of the Euro. In the event that the United Kingdom crashes out of the EU with no deal, economists expect even more catastrophic currency crashes.
In a working example, a fall in the value of the GBP of 20% would mean a 20% loss in value of your savings, 20% of your pension wiped out and 20% higher bills and living costs. That being, if you planned to invest in and relocate to a country where the Euro is the primary currency.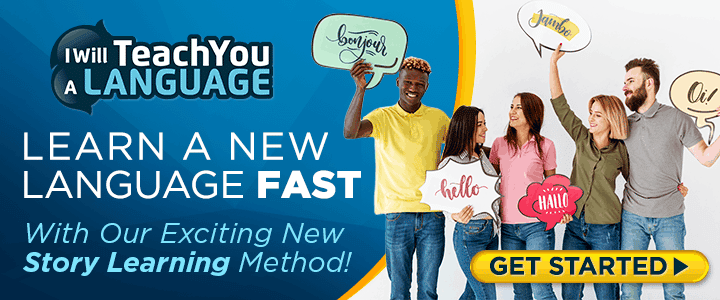 Portugal will still be well and truly open for business, but Brexit could take its toll on the value of your current savings and assets.
The Ultimate Unknown…
Still, it's worth bearing in mind that all of the above represents nothing but speculation. Even at this late stage, the government itself has no idea what to expect from Brexit and therefore hasn't been able to provide any concrete advice.
Quite simply, we won't know what's going to happen until it actually happens.
Are you interested in making the move to Portugal? Please contact us HERE
For all things going offshore, please make sure to download a copy of The Ultimate Guide to Going Offshore
We hope you enjoyed our article on How is Brexit Affecting Portugal Property? For more information on 2nd residency and passports, you can contact us HERE
I've also added some really great articles for you to read:
How to Get Residency and a Second Passport in Portugal
A Comprehensive Guide to Investing in Portugal
The Investment Benefits Of The Golden Visa Portugal
Expat Guide To Portugal: Why You Should Be Moving Abroad Here

Like Our Articles?
Then make sure to check out our Bookstore... we have titles packed full of premium offshore intel. Instant Download - Print off for your private library before the government demands we take these down!