How to get a Second Residency for Citizens of South Africa
Here's how to get a second residency for citizens of South Africa. If you're looking for an escape route from the current turmoil, or to move to a more business friendly country, this post on how to get a second residency for citizens of South Africa is a must read.
This article Is Intended For Citizens Of South Africa.
You must have a valid passport from the government of South Africa to apply for these residency programs. If you do not have a passport from South Africa (because you are not eligible for one or you're in refugee status), we do not have any options for you.
The number of citizens of South Africa looking to move abroad has increased dramatically in the last few years. As South Africa's political crisis has intensified, and tens of thousands of people joined demonstrations across the country calling for Jacob Zuma to step down, those caught in the crossfire are looking for a solution.
Fortunately, a passport from South Africa is a relatively powerful travel document. As of January 2018, South African citizens had visa-free or visa on arrival access to 100 countries and territories, ranking the South African passport 51st in terms of travel freedom
More importantly, a passport from South Africa entitles you to residency in Panama under their Friendly Nations Reforestation Visa program. This is the lowest cost and most efficient second residency program in the world and available only to those from top tier countries.
Citizens of South African can get residency in Panama with an investment of only $20,000.
This compares to an investment of $1.2 million required in Malta, $1 million in Bulgaria, and $500,000 in St. Lucia. This Panama program is absolutely the best for those looking for an exit plan from South Africa.
Panama is a business friendly country. It doesn't tax foreign source income, only local source income. So, if you're operating a grocery store in Panama, you pay tax in Panama. If your profits come from businesses and investments outside of Panama, you pay no tax to Panama.
Also, if you operate a business from Panama that sells to foreigners, you pay no tax in Panama. For example, an internet marketing company in Panama selling products or services to customers in the US pays no tax in Panama.
An investment of $20,000 into Panama's teak reforestation visa program gets you residency. You can live and operate a business from Panama… and the visa covers you, your spouse, and your dependent children under 18 years of age.
Legal and filing fees apply to each applicant, but the investment amount remains the same for your family unit.
As a resident, you can spend as much or as little time in the country as you like. I suggest you visit at least once a year to keep up appearances, but there is no physical presence requirement to maintain your residency status.
After 5 years of residency you can apply for citizenship. A second passport from Panama is a significant upgrade for someone with a South African passport. Panama gives you visa-free or visa on arrival access to 127 countries and territories, ranking the Panamanian passport 36th in terms of travel freedom.
If you can't wait the 5 years for a second passport, you might give Nicaragua a look. This country has a $35,000 reforestation visa offer that leads to citizenship after two years. The catch is that you must spend 6 months a year for those two years in Nicaragua. Once you have your passport, you can live wherever you like.
FREE GUIDE! Get Essential Information on Protecting Your Assets
18 STEPS TO IMPLEMENTING YOUR PLAN B
For more on Nicaragua see: Nicaragua Passport -One of The Best Spots for Financial Foreign Investments
If you can't wait the two years, or you don't want to live in Nicaragua, a citizen of South Africa can buy a passport from a number of countries. For example, the cost for citizenship in St. Lucia is about $135,000 for a South African. If you don't want to pay the fee, you can invest $500,000, and pay $50,000, for citizenship and a second passport.
The big difference with St. Lucia compared to Panama and Nicaragua is that you'll get your passport in about 90 days. To  put it another way, you can pay cash for a passport from St. Lucia or you can earn your citizenship by becoming a resident of Panama for 5 years or Nicaragua for 2 years.
All of the options above are open to citizens of South Africa. If you're looking to escape the strife of your home country, decide whether you will buy an escape plan or earn it and then take action.
Note that the demand for these programs has increased dramatically in last couple of weeks. I expect Panama and Nicaragua to cap their programs if this level of demand continues. You must apply quickly if you wish to obtain a second residency from these countries.
We are very experienced in working with clients from South Africa.  For more information, please contact our office HERE and we will be happy to chat with you.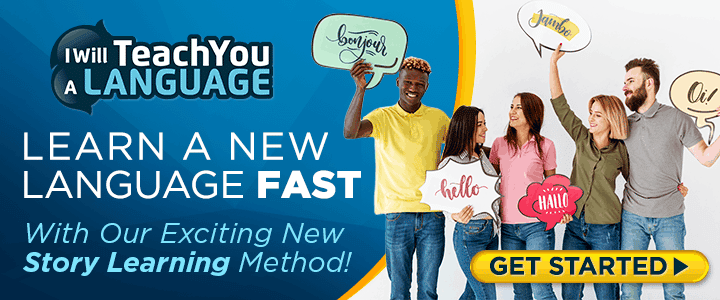 Want more information about going offshore, read The Ultimate Guide to Going Offshore.

Like Our Articles?
Then make sure to check out our Bookstore... we have titles packed full of premium offshore intel. Instant Download - Print off for your private library before the government demands we take these down!