Malta Is The Best Country In Europe To Obtain A Second Passport
In this post, we will look at why Malta is the best country in Europe for a second passport. If you want the best second passport in 2020, you should consider Malta. Yes, a second passport from Malta is expensive, very difficult to get, and requires a significant investment. But, if you want a passport from a top EU country with the best benefits, I suggest you consider Malta.
First, let's take a look at why Malta is a great place to live. Then, we will discuss how to get a second passport from Malta.
Life In Malta
In the vast and beautiful continent of Europe, there are a lot of hidden treasures to see. Many tourists head to Paris, Rome, Madrid: cities Americanized to accommodate for the massive flocks of travelers taking the same pictures and going to the same landmarks. What if there was a country that retains all the elements and charms of Old Europe?
Imagine spending your holidays on the shores of the Mediterranean Sea, immersing in its waters then facing a city full of color and life. It is impossible not to fall in love with Malta. The sun shines all year, there are countless beautiful beaches, a vibrant nightlife, and plenty of options for sport and adventure.
Traveling to Malta is like stepping back in time. It's full of old buildings and towns that seem to be from another time. Although Malta consists of relatively small islands, it has many points of interest for tourism, some of them declared a World Heritage Site.
Malta is an archipelago formed by 3 islands. First is the Island of Malta, then the Island of Gozo, and finally the two islets Fifla and Cominotto. Currently, Malta is an independent country and a member of the European Union. It has an extension of 316 km2 and 514,564 inhabitants.
Due to its strategic location as a point of union between the European and African continents, Malta has been "disputed" by many countries throughout history. In fact, until 1964 the island was subject to the English crown.
Malta's advantageous geographical location allows it to have connections with more than 165 ports, reaching every continent. It also has the largest registry of European Union ships, as well as one of the largest worldwide.
Malta offers a strong economy, a high standard of living, and a safe environment. Its parliamentary system was based on that of the United Kingdom. The Government is headed by the Prime Minister and the President.
How To Obtain A Second Passport From Malta
The Republic of Malta offers the possibility of applying for citizenship and obtaining a second passport with all the advantages that this entails. Malta has been a member of the European Union since 2004, so acquiring a second passport from Malta implies having the benefits of being a citizen of a country with access to many different economies and the right of "portability" for your business throughout the EU.
Malta's second passport project is the first citizenship by investment program of its kind recognized by the European Commission. Also, the executive body of the European Union has formally recognized the legality of the program paving the way for its success.
If you're a high net worth individual, you can obtain a second passport by investing in Malta. This means making a contribution of 1,150,000 euros to the government. In addition, you have to consider the cost per person, which is:
Experience the Insider community that takes your international lifestyle to the next level. Download your FREE guide
"18 Steps to Implementing Your Plan B" instantly!
Main solicitant: 7,500 Euros

Wife: 5,000 Euros

Children under 18: 3,000 Euros

Single Children between 18 and 25: 5,000 Euros

Older Dependants: 5,000 Euros
Because Malta's program is very difficult to complete, and because the government is extremely cautious about who they accept, legal fees will be high. You should budget at least $100,000 for the process.
In order to qualify for citizenship by the investment program in Malta you must invest in the following three projects. The social and national development fund, real estate properties, and financial instruments approved by the government.
Social And National Development Fund:
Applicants must make a minimum contribution of EUR 650,000 to a government projects that support the developmental growth of the island, in addition to a contribution of 25,000 euros for the spouse and for each minor child if applicable, and a contribution of 50,000 euros for each dependent child between 18 and 26 years of age, as well as for each dependent parent over 55 years of age.
Real Estate Investment:  
Applicants must also commit to maintaining a residence in Malta for a period of at least five years, either through the purchase of a property, which must exceed the minimum value of 350,000 euros, or by leasing a property, whose minimum rent must be above 16,000 euros per year.
Financial Instruments Approved By The Government:
Finally, applicants must make an investment of 150,000 EUR in financial instruments approved by the Government, such as bonds or shares, which they must maintain for a minimum period of 5 years.
The government of Malta, through the corresponding agency, will evaluate each application exhaustively, to make sure that the applicant and its dependents comply with the requirements and are people who do not represent a threat or danger to the good name of the Program.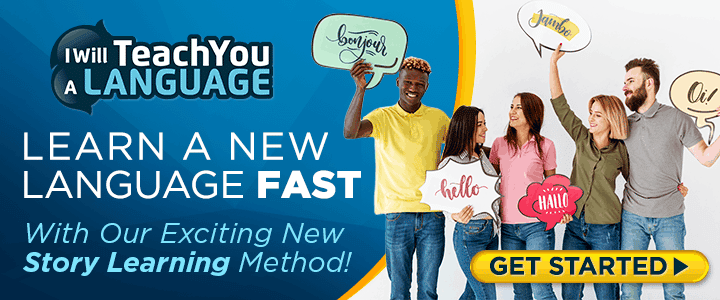 Malta's program is more expensive than others, but unlike other European countries, it offers citizenship after only one year. Also, a second passport from Malta gives you visa-free access to Canada and the United States. Even better, you can live and operate a business ANYWHERE in the EU with a passport from Malta.
Here is probably the most extensive ebook on Everything You Ever Wanted To Know About Eliminating Your Taxes, Protecting Your Assets And Regaining Privacy Over Your Life And Investments. It is called The Ultimate Guide To Going Offshore. 
I hope you enjoyed reading this article: Malta is the Best Country in Europe to Obtain a Second Passport. If you have any questions, please contact our office HERE.
I've included some great articles for you to read, enjoy!
5 Must-See Destinations in Malta

Like Our Articles?
Then make sure to check out our Bookstore... we have titles packed full of premium offshore intel. Instant Download - Print off for your private library before the government demands we take these down!