Easiest Countries to Retire In
In this article, I will look at the easiest countries to retire in. If you're looking to move out of the United States, here are your best options for retirement and an easy path to residency. This is everything you need to start your quest for the best and easiest country to retire in… the one that's right for you.
What is certain is that living in the United States and Europe has become increasingly expensive. Just compare house prices 10 years from now and today. Seems that everything is going up except for salaries and the return on your retirement account.
You probably have worked all of your life waiting for the day of your retirement. The day in which you can stop worrying about money and just relax. With the way things are going in the United States this day seems to be getting further and further out.
For this reason, many Americans have chosen to take their savings and retire in another country. Countries where one dollar can buy 3 to 10 times more than in the United States. Countries that want you and your dollars. That is to say, pick a country for retirement where you and your money are treated best.
Fyi… you can take your retirement or IRA offshore and out of the United States. While this post is in the easiest countries to retire in, here's one on moving your IRA abroad: Ready to take your IRA offshore?
You may also be interested in this one on international investments: What Investments Can You Make with Self-Directed IRAs?
With all of that said, here are the easiest countries to retire in:
PANAMA

Panama City is one of the most "international" cities in the world with a very diverse population including a huge community of American retirees. This country also has the easiest immigration programs for expats from "friendly nations" such as the United States.

Invest $22,000 in Panama's reforestation program and get permanent residency. Then, after 5 years of residency, you can apply for citizenship. For more on the friendly nations reforestation visa, see: Best Panama Residency by Investment Program

Panama is also one of the only countries in the world where you can gain residency using your retirement account.
Handpicked Related Content: Here's how to get residency in Panama using your IRA 
Here's a really great podcast with JohnnyFD about living in different countries around the globe.
MEXICO
Apart from the proximity of Mexico to the United States, there are a number of reasons to consider Mexico as a place to retire. Many American retirees have established communities in many cities across Mexico that offer affordable real estate in incredible locations, including Lago de Chapala, Playa del Carmen, Tulum, Puerto Vallarta, San Miguel de Allende, Tijuana- Rosarito, and Ensenada.
It is possible to retire with $ 800 a month in Mexico if you are willing to live modestly in a small apartment, eat simple meals at home, and give up some amenities. Alternatively, you can easily spend $10,000  a month being in a large exclusive beach community and taking full advantage of the countless fine dining, and leisure opportunities.
Experience the Insider community that takes your international lifestyle to the next level. Download your FREE guide
"18 Steps to Implementing Your Plan B" instantly!
As you move South in Mexico, you will find many great lower cost retirement options. My favorite are in San Cristobal de las Casas (south) and San Miguel de Allende (middle). If you want to live like a gringo in a big city like Mexico City (where I'm based), Guadalajara, or Monterrey, it's going to cost you.
In order to qualify for a retirement visa from Mexico you must prove that you have a monthly income pension fee greater than 2,500 Dlls during the last 6 months. The Social Security letter indicating your pension and the account statements of the last six months where that amount is reflected can be presented.
Handpicked Related Content:  10 Reasons To Move To Mexico
NICARAGUA
The applicant must show that he receives a monthly equivalent pension to the amount of six hundred dollars (USD $600.00) granted by the government or a private institution, in a permanent, stable and irrevocable manner. Plus an additional income of U $ A 150 for each member of your family that accompanies you.In addition, you will be allowed to import your household belongings free of taxes, and also a car for personal use for a value of $20,000.
The most popular visa in Nicaragua is the reforestation visa. Invest $35,000 in one of the government approved teak plantations and get residency. Spend 180 days a year in Nica and qualify for citizenship after 5 years.  
Handpicked Related Content: Top 5 Reasons to Visit Nicaragua Right Now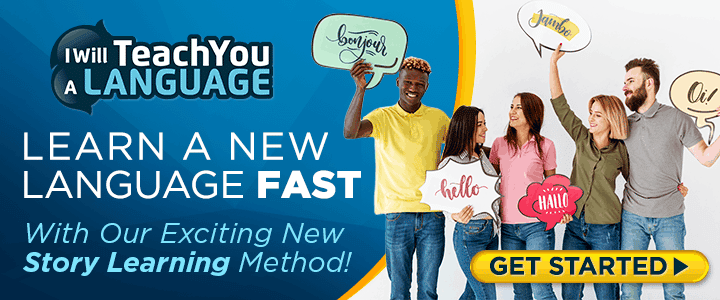 I love this podcast with Carter Clews on Nicaragua, I know you'll enjoy it too!
PORTUGAL
Portugal has created the Golden Visa, a program perfect for American retirees that grants a temporary residence permit without the need of a prior residence visa. When citizens of any country outside the European Union, personally or through a company make a substantial investment in real estate, artistic or  scientific activity, urban rehabilitation, or create jobs in Portuguese territory for a minimum period of 5 years.
When obtaining the Golden Visa, the retiree and his family can live in Portugal and circulate freely in the 26 countries of the Schengen area with his Portuguese residence card. After 6 years, the investor may apply for Portuguese nationality.
Handpicked Related Content: Portugal
MALAYSIA
The most unexpected country on this list, Malaysia is a paradise for American retirees who just wishes to get away. The huge community of American Expats already calling Malaysia there home is concrete evidence of the wonders that await you in this Asian country. Living expenses in Malaysia are are about 50% lower than in the United States and you can buy a house for a quarter of what it would cost to in the United States. The fact that Malaysia is not well known among foreign tourists make this country one of the best options for the American Retiree who desires a calm place to spend his remaining years.
Handpicked Related Content:  Retiring in Malaysia
Here is probably the most extensive ebook on Everything You Ever Wanted To Know About Eliminating Your Taxes, Protecting Your Assets And Regaining Privacy Over Your Life And Investments. It is called The Ultimate Guide To Going Offshore.  Visit our bookstore to purchase it today!
I hope you've found this article on easy countries to retire in to be helpful. For more information on these and other residency programs, or for assistance on any second passport program, please contact us HERE, Thank you. We'll be happy to assist you with a second passport or a second residency.
Here are some additional articles on residency:
Top 16 Reasons to Move To Panama
Guide to Foreign Tax Credit, Foreign Tax Treaties and Foreign Housing Exclusion
A Financial Case for Moving to Mexico

Like Our Articles?
Then make sure to check out our Bookstore... we have titles packed full of premium offshore intel. Instant Download - Print off for your private library before the government demands we take these down!