A Case For Immigrating To Ecuador.
Despite the recent political instability in Ecuador, the resolution of this conflict and the resulting conditional aid from the IMF is setting the grounds for economic growth and stability. With the opening of investment borders into Ecuador and the allowance for private investment in the priority sectors, have introduced a wide range of financial potentials. For anyone who chooses to invest in Ecuador and even those looking to move into the country—you can stand to create a fortune investing in the country. 
Interestingly enough, you don't need to be an Ecuadorian national to invest in the economy but there are a lot of potential advantages of becoming one. While both foreign investors and nationals have much to gain from buying a stake into the market, the nationals will still have an edge if they move to the country.
I'm writing this blog to describe the immigration process to Ecuador and how you can get a second passport for the country. Considering the impending economic boom in the country, there's a lot of money to be made if you get an Ecuadorian passport.
The Advantages Of Moving To Ecuador
Ecuador is now seen as the successor to Argentina and Brazil as one of the emerging South American markets. This opinion stems from the possible free-reign given to private investors to help bring in investments into Ecuador with minimal intervention in the labour markets and huge tax cuts to investors.
The IMF Conditions In Context
Ecuador's biggest problem is the huge budget deficit that President Moreno was trying to control. The fuel subsidy slashes didn't work out because people didn't want to pay more money for oil that was basically produced in the country. Since that didn't work out, the only other way for the country to overcome its deficit is by making more money on exports.
That's the kicker though—Ecuador uses the American dollar as currency and can't really offer cheap exports compared to other South American countries. The only other alternative is to introduce efficiencies that would reduce the cost of production and thus reduce the selling price of these goods in international markets. This is a double-edged sword though. Ecuador needs to reduce its prices and the country must also improve its productive capacity to still make good money on exports and offset the debt. But how can Ecuador achieve both of these goals while it's in a budget deficit?—by generating greater FDI.
The Ecuadorian Government Makes Its Move
Given these concerns, the Ecuadorian government introduced the Organic Law for Productive Promotion, Attraction of Investments, Generation of Employment and Stability and Fiscal Balance. The law gave authorizations for complete tax exemption for up to 15 years on basically all sectors in the economy. 
While Moreno finds it difficult to cut spending on wages and other fiscal expenditures, the foreign investment coming into the country might shift the balance. As the wage burdens shift from the public sector to the private sector, there are hopes that Ecuador might just pull through. As more investors come in, hire more people, and offer better wages in the public sector, Ecuador can find itself free of its economic burdens.
Things are already looking up as investors express greater interest in the economic and financial potentials of investing in Ecuador. Between the months of January and July of 2019, the country experienced greater FDI inflows of $257.89 million, representing a 52% increase compared to the previous quarter. If these trends hold, I'm fairly certain that Ecuador is well on its way to economic stability.
The Income Tax Regime In Ecuador
The Organic Law for Productive Promotion, Attraction of Investments, Generation of Employment and Stability and Fiscal Balance is what changed the course. Ecuador traditionally had these really high-income tax rates which the law has now slashed altogether giving hope to private sector investors that there might be something worthwhile in the country. This, however, was pretty much the only problematic facet of the Ecuadorian tax system which also has the following features:
No capital duty

0.5% payroll tax

0.025% to 1% tax on property

No stamp duty

No transfer tax except on certain special transactions

No capital acquisition tax on individuals 

A tax-free allowance of $71,810 on inheritance and estate taxes

No wealth tax
These exemptions, when combined with the exemptions offered by the Organic law, effectively keep your money untouchable from any state encroachment. You can basically keep your wealth safe, without losing money from any exchange rate fluctuations. 
The Process To Acquire An Ecuador Passport
You need to live in Ecuador as a resident for three years before you can qualify for citizenship. Most people get their temporary residence extended until they've lived in the country for the required period. Some considerations you should keep in mind are:
Experience the Insider community that takes your international lifestyle to the next level. Download your FREE guide
"18 Steps to Implementing Your Plan B" instantly!
Tourists can stay in the country for up to 90 days without a visa.

You can get an extension on your tourist visa and is only awarded once a year.

You can live on a temporary residency visa for 2 years and aren't allowed to leave Ecuador for more than 90 days in a year.

This rule does not apply to people who've acquired their visas through investments.

You can leave Ecuador for 180 days in a year if you're on a permanent residency visa.
To start the immigration procedure with the best firm in Ecuador, please contact Ecua Assist Here. They really know what they are doing and will help you along your journey of relocating to Ecuador.
For further information, check out this podcast from The Expat Money Show with Mikkel Thorup – 110: How To Move To Ecuador Complete Master Class – Marcos Chiluisa
Conclusion
Moving to Ecuador is a great choice for anyone wishing to reduce their tax burdens without changing out their currency. The country is probably going to rise from its economic challenges very soon and has effectively circumvented its immediate economic concerns. Considering the rate at which money is flowing into the economy, odds are that Ecuador may very well recover from its economic slump in the next 5 years at maximum.
From an investor's point of view, the Ecuadorian labour market is very cheap and there are minimal barriers to entry and exit into the country. Ever since the government slashed its tax rates to generate greater FDI, there are few countries in South America that can offer the same opportunities.
I hope you enjoyed reading: A Case For Immigrating To Ecuador. If you have any questions, please contact our office HERE. Here are a few articles on Ecuador that you may enjoy reading: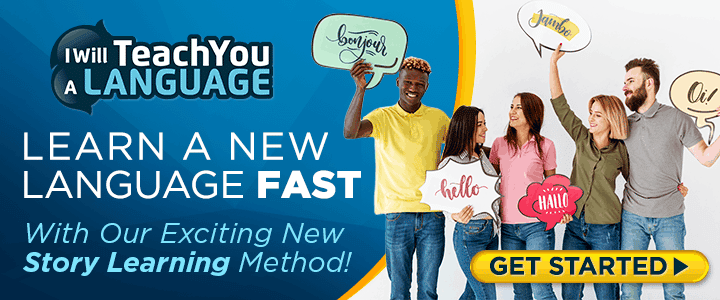 Top Residency and Visa Options: Costa Rica, Ecuador, and Chile
Top 3 Destinations for Expats in Ecuador
Top 10 Things to See & Do in Ecuador
Also, if you want to immigrate to Ecuador, I would suggest you learn Spanish. I want to introduce you to my friend Olly Richards, from ICanTeachYouALanguage.  His course is how I became fluent in Spanish when my family and I moved to Panama.  I know you'll get as much out of his unique format as we all have. Enjoy!

Like Our Articles?
Then make sure to check out our Bookstore... we have titles packed full of premium offshore intel. Instant Download - Print off for your private library before the government demands we take these down!