I don't know a single person who doesn't enjoy travelling – it gives you a feeling of freedom and spiritual fulfillment. It allows you to experience new cultures and discover civilizations so different from your own that you can barely believe they are real. But the best thing about travelling is that it doesn't need to stop you from working and earning money that can increase your travel budget.
Most people think that tourism and work negate one another. However, new IT gadgets enable you to perform remote jobs anytime you want, from anywhere in the world. It's a huge advantage for all of you journey-lovers out there, so I will show you the list of 10 remote jobs that you can do easily while travelling.
Top 10 Remote Jobs for Tourists
There are a lot of professionals who don't need an office to be successful at what they do. Here is the top 10 list of remote jobs for travellers.
1. Travel Blogging
I'll start with the most obvious choice: travel blogging. This is a really cool job because you get to travel around and basically run a personal diary about your adventures. If you can come up with interesting stories and build a large audience, your income may drastically increase. Some travel bloggers even earn up to $6,000 a month. With a little bit of creativity, you can live a comfortable life without needing to work hard.
2. Selling Souvenirs Online
Some travellers decided to launch online businesses and sell souvenirs and other goods on eBay. For instance, they sell jewels from India or Chinese silverware. It can be a good business if you target the right audience and find a reliable supplier. And when you travel to one of those countries, you have the chance to choose products firsthand. That way, you'll make sure that the things you sell are really worth the price.
3. Freelance Writing
Freelance writers are just like bloggers, but their range of topics is much wider. There are many online services that are willing to pay good money for original articles, papers, and CVs. For instance, ResumesPlanet.com offers around $50 for a single resume. MakeaLivingWriting.com currently pays $75 to $150 for a blog post, while Bestessays.com.au can pay you $5 to $8 depending on the assignment. You just need to determine your area of expertise and freelance writing will pay off soon.
4. Freelance Photography
The Internet is becoming more and more visual these days, which means that there is more work for freelance photographers. If you can handle a camera and capture a perfect moment from the right angle, this should be your remote job. According to Upwork, an income of freelance photographers may vary from $30 per 4-5 pictures of a certain product to $100 per photo editing of 15 pictures. It's a good price for doing what you love.
5. Teaching
eLearning is one of the latest and most interesting teaching methods. It allows you to give remote lessons, but it also enables students to refer back to their study materials whenever they feel like catching up. At the same time, you can travel to any given country and become a language teacher. Some countries in Asia offer high salaries to foreign English teachers, so don't hesitate to give it a try if you think you'd make a good tutor.
6. Translating
If you are a polyglot, you can be a professional translator while travelling. This is not a 9-to-5 job and you can do it in the airplane, hotel, or train – all it takes is a laptop and internet access. There is no precise data about how much money freelance translators earn annually, but rough estimations go well above $50,000. I don't know about your personal needs, but my guess is that this sum is more than enough to make your journeys joyful and amusing.
7. Organizing Individual Tours
Adventurers who really understand local culture and visit many places in a foreign country can organize individual tours. You can show a country the way you see it and take tourists to the places that ordinary visitors will never see. The average rate for a tour guide is below $12 per hour, but it goes much higher for individual tours. If you build a good reputation, you will be able to make a decent living as a freelance tourist guide.
8. Virtual Assistance
Virtual Assistants are a rising trend, as a lot of senior managers and executives now delegate part of their duties to external associates. A virtual assistant has to handle everyday tasks for his or her client in a timely manner but doesn't have to be physically present to get the job done. You need to negotiate about the salary, but it's usually a solid monthly earning.
9. SEO or SMM
In the world where the vast majority of entrepreneurs advertise and sell products almost exclusively over the Internet, SEO and SMM became mandatory for each company. If you are into marketing, this is the chance to exercise your profession while visiting foreign countries. You can do everything online and consult with colleagues through email, instant messaging, or conference calls. Bearing in mind the importance of SEO and SMM, it is not surprising to see that average salaries in this field are very good.
Experience the Insider community that takes your international lifestyle to the next level. Download your FREE guide
"18 Steps to Implementing Your Plan B" instantly!
10. Graphic Design
Graphic design is another profession that fits perfectly into contemporary WWW demands. Everybody needs a good website or an infographic these days. An average graphic designer salary is around $20 per hour, which is more than enough to cover your travel costs.
Conclusion
If you feel tired from the big city noise and can't stand the same old everyday routine, perhaps it is time to change something in your life. You can work and travel simultaneously and live your life to the fullest. In this article, I showed you 10 remote jobs that you can do from anywhere, so take your backpack and go out there to explore the world.
Here are a few more articles on the subject:
10 Things You Should Know About Working in iGaming
3 Tips to Get the Best Experience with Credit Cards When Travelling Overseas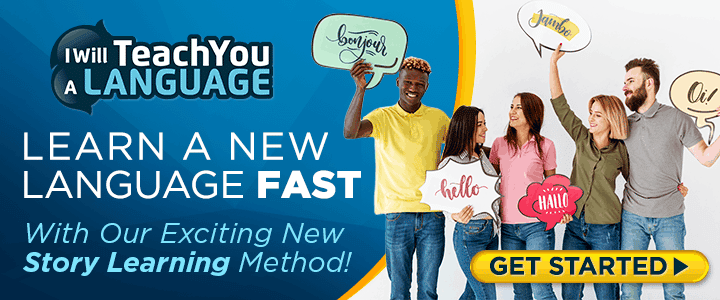 Author Bio: 
Zake Alfie is an SEO blogger and search engine, optimization expert. He is in charge of several online projects and provides consultations on optimization and website promotion. He loves experimenting and finding new SEO tactics. You can find him on Facebook and Twitter!

Like Our Articles?
Then make sure to check out our Bookstore... we have titles packed full of premium offshore intel. Instant Download - Print off for your private library before the government demands we take these down!