How You Can Use Cryptocurrencies to Invest in Your Passport to Freedom
When asked the question – "Have you heard of cryptocurrencies?" a lot of people will shake their heads.
But when you ask them – "Have you heard of Bitcoin?" most people will nod.
So What is Bitcoin?
Like we said, you've probably heard of Bitcoin – it's all over the media after the price rocketed up past $7,000 this week – and investors are predicting even more gains.
Since Bitcoin's inception in 2009, its impact has been huge.
To put it simply, Bitcoin is currently the most popular digital currency that can be used to trade and make payments. It is built on the blockchain – an online ledger.
The system is decentralized and open source. It was invented by a man named Satoshi Nakamoto. To this day, no one knows the real identity of this phenomenal man, but his name resembles the dawn of a new era in banking and money.
The creation of Bitcoin has also welcomed hundreds of alternative coins, or altcoins, to the world of cryptocurrencies. Many early investors of Bitcoin have become millionaires, and even billionaires.
Industry experts are speculating that the price of Bitcoin could increase to as much as $100,000 per coin in 10 years' time.
How Expats Can Use Bitcoin to Live the Life of Their Dreams
Bitcoin will keep on growing and changing the way people perceive money. One such example is recent occurrences in a small country just off the coast of Australia, named Vanuatu – a country that is about to make history.
Vanuatu's government recently announced that it will be accepting Bitcoin if people want to become Honorary Citizens, and also for its Passport Programme. This forms part of Vanuatu's Development Support Programme (DSP).
Joining the scheme involves a one-off payment of $200,000 for one applicant – and $235,000 for a family of four.
The Republic of Vanuatu is set to explode due to increasing financial assistance it has been receiving from China – and Bitcoin is now allowing people to enter this country and make a better life for themselves.
Experience the Insider community that takes your international lifestyle to the next level. Download your FREE guide
"18 Steps to Implementing Your Plan B" instantly!
This is exciting news for expats – and it's only just the start…
But Bitcoin isn't the Only Cryptocurrency That Can Help You Live Your Dream Life…
While Bitcoin can buy you Honorary Citizenship in a beautiful place like Vanuatu, the new startup we're all most excited about is one that changes the way our identity system works.
It's called SelfKey – and it puts you in control of your own identity, presenting an opportunity like nothing we've seen before.
It's suddenly becoming easier than ever to pack up and leave your current mundane, everyday life in favor of traveling the world….and it's all thanks to platforms like SelfKey.
With SelfKey, your personal information has been verified, meaning you don't have to go through the tedious process of verifying it every single time you want to apply for a passport, residency, or financial assistance.
Now you won't have to wait to travel the world. You can just up-and-go whenever you feel like it – no more excuses!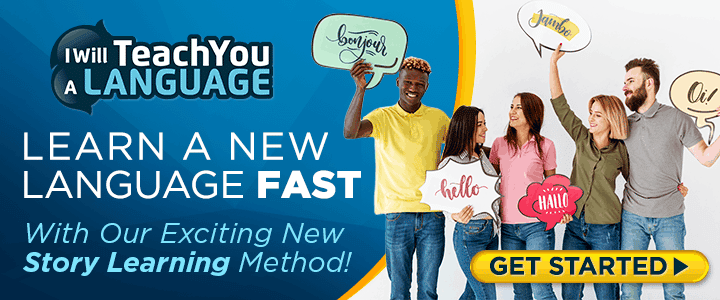 London? Paris? Rome?
The world is your oyster!
The platform also features an Identity Wallet, meaning you can easily access identity documents, passports, and even bank account statements from anywhere in the world. Now you can have full control of all your personal documents instead of simply handing them out to a third-party and hoping for the best – and, even better, no more worrying about lost passports!
It doesn't stop there! You can use it directly to buy silver or gold, start a new business, or even apply for residency in another country if you decide you love it so much that you want to stay there permanently.
The platform's self-sovereign ID system could have a huge impact on its users…and the rest of the world. It presents us with the opportunity for freedom like never before.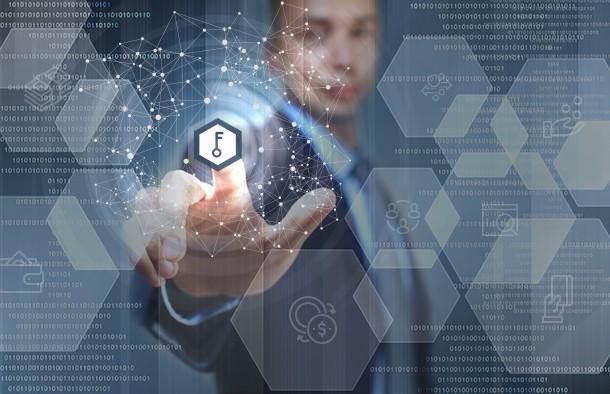 For more information on the possibilities of SelfKey, you can read their white paper.
Invest in Yourself
Citizens are plagued by outdated and slow identity verification systems in various countries around the world. Right now it takes hours, if not days, to get identity verification.
This is a huge problem if your goal is to travel. Such a long, tedious process just saps half of the fun out of it!
Not to mention, there is an increasing number of stories of identity fraud cases where the thief obtains an enormous loan or buys hundreds of expensive products or services on credit.
The last thing you need is to wake up to a huge bill telling you that you owe thousands for products you didn't even buy!
A decentralized system removes this threat. Finally, you'll be able to travel, work, and even retire at your leisure knowing that you're in full control, and your important documents are in safe hands.
The SelfKey platform also features its own KEY token, which allows you to access your private documents, get your legal documents certified by lawyers, make payments to other users within the ecosystem, and more.
So the next time you're thinking about traveling to another country – or even better, you decide you want to live somewhere else – and you want the process to be as smooth and hassle-free as possible, consider SelfKey.
The only question left is: Where will your digital identity take you first?
I hope you enjoyed reading: How You Can Use Cryptocurrencies to Invest in Your Passport to Freedom. If you need further information you can contact our office HERE.
Here is a really great podcast by The Expat Money Show with Mikkel Thorup.  It's all about 'BlockChain' listen in! and if you enjoyed that one, make sure to listen to Edmund John on KYC & 'BlockChain'.
Here are some additional articles on CryptoCurrency:
Four Ways Bitcoin and Cryptocurrency are Your Friends Abroad
Opening a Cryptocurrency Exchange in St.Lucia
Argentina launches a cryptocurrency based on the value of Wine
Opening a Cryptocurrency Exchange in Mexico

Like Our Articles?
Then make sure to check out our Bookstore... we have titles packed full of premium offshore intel. Instant Download - Print off for your private library before the government demands we take these down!