In this post we'll look at Maquiladoras in Baja California, México. These business structures, which are now at risk, have served both the United States and Mexicoi well for decades. Here's what you need to know about Maquiladoras in Baja California.
I've written on the impact that Maquiladoras have had on both sides of the border since their inception in the 1960s in previous posts. But, there's s a border state in Mexico that has been reaping the benefits now for over 50 years.
Baja California is a state in Mexico that borders California (and my San Diego) that is one of the most important, economic wise, as most of the imports and exports are done through one of their various border crossings.
The state of Baja California has two of the largest border crossings for imports and exports in the world. They are located in the city of Mexicali which borders Calexico and the Imperial Valley, and the city of Tijuana which borders San Diego.
The Tijuana-San Diego border is one of the most impressive border crossings you will ever see and it is the largest land border in the world. It is the sight of hundreds of thousands of trucks crossing into Mexico or the United States to deliver products that need to be built or repaired in Mexico, to then be shipped back to the United States.
The maquiladora industry in Baja California is the leader in the field with over 900 maquiladoras operating in cities like Tijuana, Mexicali, Tecate, and Ensenada. This number represents more than 20% of the maquiladoras in Mexico.
Baja California registers 230,396 people employed in establishments with the IMMEX program. Positioning the state in third place with 11.6%, Sonora has 103,429 (5.2%) workers, Chihuahua 271,150 (14.1%), Coahuila 190,745 (10%), Nuevo León 232,998 (11.8%) and Tamaulipas 116,822 ( 8.5%).
The above information shows the importance of the maquiladora industry in the state of Baja California, which is now more competitive and productive, mainly in sectors such as medical, aerospace and electronic products. This has allowed national and local investors to improve their presence in the economy of Baja California.
The impact that Maquiladoras have had in Baja California shows with their massive infrastructures dedicated to build materials that would be too costly to construct in the United States.
Many Americans have no idea how many of the stuff they used on a daily basis was built just a few miles south of them. One of the fields, as of late, that has been entirely dependant on the Maquiladora Industry is the Aerospace sector.
Companies like UTC Aerospace build jet engines that are used in commercial airlines all around the United States. This makes Baja California one of the most important components of what makes travel so accessible.
If you look at job listings for the state of Baja California you will see that most of this are for Maquiladoras looking for workers. Maquiladoras in Baja California are always hiring as the need for employees is always high.
FREE GUIDE! Get Essential Information on Protecting Your Assets
18 STEPS TO IMPLEMENTING YOUR PLAN B
As of today there are 280,703 workers: 152,754 men and 127,949 women. The great thing about this jobs is that they pay way more than the average salary. Low level positions don't require a high school degree in some cases.
In terms of national inputs for this industry, El Colegio de la Frontera Norte (Colef), in a study on done on the national supply to the maquiladora industry in Mexico, revealed that the maquiladoras in Baja California have a percentage of 19.6 in the national integration of raw materials.
Such as packaging, as well as salaries and benefits, in addition to various expenses that include rental of machinery, rental of buildings, electricity bills, telephone, customs procedures and freight costs.
The minimum wage in Baja California was 70.10 pesos per hour, or $3.90 USD for many years, so the workers of the maquiladora industry earned between 189 and 245 pesos a day. In 2016, when the minimum wage went up to 73.04 pesos ($4.06 USD), the salaries of the maquila workers increased between 197 and 255 pesos per day, what amounts to 5,998 to 7,775 pesos ($432 USD) per month.
This amount of money may not seem much, but it is important to point out that this salaries include life insurance, medical insurance, food stamps, baby daycare, transportation and many other incentives.
Baja California is the economic power that it currently is because of the Maquiladora industry. I expect this industry to continue growing in the next years and to continue developing because of the highly competitiveness in today's market.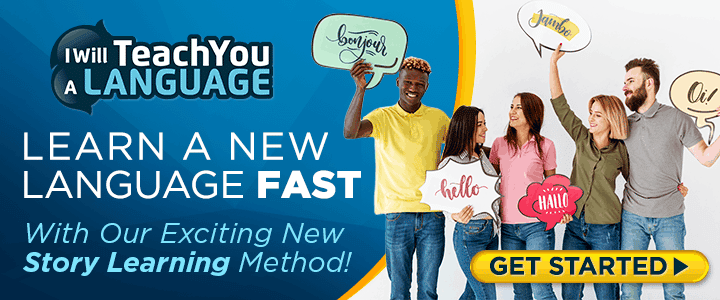 900 Maquiladoras represents a sizable investment by Americans in Baja California. This number will soon change as I expect businesses to take the smart decision to invest in building and repairing in Mexico for a low cost. They'll need to hold out against Trump, or find workarounds, but the Maquiladoras are here to stay.
I hope you've found this article on Maquiladoras in Baja California to be helpful. For more information, or for assistance in investing and doing business in Mexico or opening an offshore company, please contact us below by filling out the form, Thank you. We'll be happy to assist you and can connect you with business and residency experts in Mexico.

Like Our Articles?
Then make sure to check out our Bookstore... we have titles packed full of premium offshore intel. Instant Download - Print off for your private library before the government demands we take these down!