Top 10 Most Powerful Passports In The World
What makes a passport powerful? There've been two large reports released recently, each judging the ranking from most to least powerful country based on different factors.
The Nomad Capitalist Passport Index ranks 199 countries in order of most to least powerful passports based not only on how many countries a passport holder can enter visa-free, but also on "international taxation, perception, dual citizenship, and personal freedom."
Then again, the Henley Passport Index of Henley & Partners Holdings Ltd. also had its own ranking system, in which it only looked at the number of countries a passport holder can enter visa-free. Naturally, these two indexes brought about different results.
A few countries can be agreed upon by all, while others fall into different rankings. Based on the collective results of both, here are 10 of the most powerful passports, along with why they were chosen.

Here is an amazing podcast episode with Laszlo Kiss: 099: Best European Passports For Sale – Laszlo Kiss
1. Luxembourg
Luxembourgers enjoy visa-free travel to 177 different countries, but that's not all that got them to the top of the Nomad Capitalist list. Those with this passport can hold multiple citizenships and enjoy a sparkling reputation, so they don't run into any trouble when travelling.
2. Japan
Asian countries are gaining on the European countries in this ranking now, more than ever before. This is thanks in part to new visa-waiver agreements signed by Asian governments since the beginning of 2018. Japan holds the number one ranking in the Henley Passport Index because of its visa-free entry into a whopping 180 countries!
3. Ireland
Ireland ranks on both lists, albeit at different scores. One thing is for certain between both indexes, and that's the fact that Ireland's passport is highly powerful. This passport allows visa-free entry into 176 countries, allows dual citizenship, and is known for being one of the happiest countries in the world.
4. Singapore
This country scored very differently from one list to the next, but the fact that it offers visa-free travel to 179 countries doesn't change with opinion. Singapore has climbed the ranks over recent years, gaining new attention from every angle. It's a tiny city-state, but it has a big reputation!
5. Portugal
Portuguese passport holders can get visa-free access to 177 other countries, and those carrying this country's passport can hold other citizenships as well. Freedom is considered to be high with this nation, which helps Portugal rank highly on both indexes. This country's ranking jumped up 11 spots from the 2017 Nomad Capitalist index. This makes it an important one to keep an eye on.
Handpicked Related Content: The Investment Benefits Of The Golden Visa Portugal
6. Germany
Germany ties with Singapore for second place on the Henley Index, but it ranks at 10th on the Nomad Capitalist Index. It offers visa-free entry into 179 countries, just like Singapore, and it is said, thanks to its visa-free entry into so many countries, to be the second most powerful passport in the world.
FREE GUIDE! Get Essential Information on Protecting Your Assets
18 STEPS TO IMPLEMENTING YOUR PLAN B
7. Finland & More

Finland, Sweden, Italy, Spain, France, Denmark, and South Korea ALL tie for third place on the Henley Index because of their offer of visa-free entry into 178 other countries. Sweden, Italy, Spain, and Denmark are ranked highly, within the top 10, on the other index as well. These latter four countries are known for consistently ranking highly, thanks to their positive reputations when it comes to freedom and dual citizenship.
8. New Zealand
Another of the happiest nations on the planet, New Zealand ranks in the top 10 for most powerful passports thanks to its ability to offer visa-free access to 173 countries in addition to a high level of freedom and multiple citizenships for passport holders.
9. Malta
Malta's passport offers visa-free entry into 173 countries as well, tying with New Zealand on the Henley Index. Malta's citizenship by investment program has helped it to gain in the rankings. Like many of the European countries on this list, Malta also offers a high level of freedom for its citizens.
10. Belgium
Ranking highly on both charts, Belgium makes the top ten because of its visa-free entry to 174 countries, up from 154 just a couple of years ago. Belgium is becoming more known in the world of passport rankings now that it's adding more countries to its visa-free entry list.
Least Powerful Passports
Two countries fell into the same two spots on both indexes: Afghanistan and Iraq, for the two least powerful passports in the world. Citizens of these countries can only gain visa-free entry to less than 30 countries in the world. In addition to that, they are known to have the least amount of freedom and can't carry dual-citizenships.
Conclusion
I hope you enjoyed reading this article: Top 10 Most Powerful Passports In The World.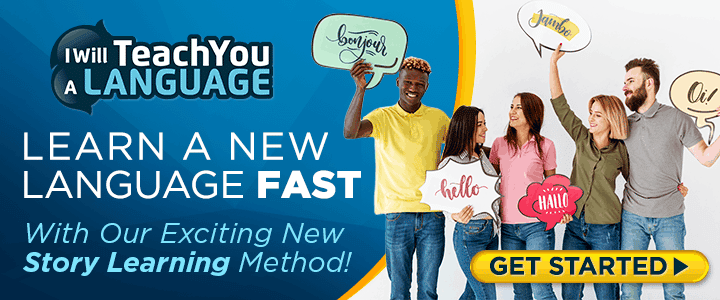 Is leaving your home country for a new country a priority of yours? Do you wish you knew how, but don't? Then here is a great article for you to read. It can help you understand a little bit about Citizenship-By-Investment programs around the world. For more information on the CBI programs, please contact our office HERE.
Here is probably the most extensive ebook on Everything You Ever Wanted To Know About Eliminating Your Taxes, Protecting Your Assets And Regaining Privacy Over Your Life And Investments. It is called The Ultimate Guide To Going Offshore. 
Please enjoy this podcast episode with Jim Rogers: 036: Jim Rogers – North Korea, China, Mandarin And The Current State Of Education
Like Our Articles?
Then make sure to check out our Bookstore... we have titles packed full of premium offshore intel. Instant Download - Print off for your private library before the government demands we take these down!