Following is Part 3 in this series, Top 10 Countries with the Best Healthcare, Treatment, and Wellness Facilities. Medical tourism is one of the many great reasons to buy foreign property. Thousands of people come to Austria, Bulgaria, Germany, Israel, Slovakia, Slovenia,Turkey, France, Czech Republic, Switzerland, and other such countries which have resorts with hot springs, good health facilities with qualified professionals, and a refreshing climate to improve their health. Here are the links to Part 2, and to Part 1. 
Turkey
Turkey is known as a tourist paradise for lovers of the sun and the sea, yet it also has famous resorts with hot medicinal springs. One of them is Pamukkale (meaning "cotton castle" in Turkish), located in the southwest of the country. There are 17 geothermal springs with a high concentration of calcium oxide and temperatures ranging from 35° to 100°C, as well as snow-white limestone terraces with bodies of water.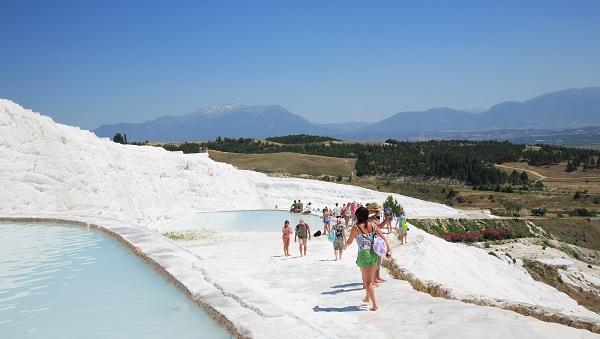 The Pamukkale mountain slopes are covered by the limestone terraces with natural pools
Another Turkish health resort, Yalova (2.5 hours away from Istanbul by ferry), is famous for its hot springs and refreshing mountain air. Mustafa Kemal Atatürk, the first president of the Republic of Turkey, liked to rest there. Baths, hammams, saunas, and massages are offered to visitors at Yalova.
Residential properties in Turkey cost €700– 2,400 per sq m, on average. Flats cost €60,000–100,000 on average.
Fantastic podcast episode, you'll love it: 068: Gunnar Garfors – Travel Adventurer Visits Every Country In The World Twice!
France
France is the world's leader in thalassotherapy: it has almost 50 specialized centres providing this service. Thermal water treatment is common. There are over 100 resorts and 1,200 mineral springs, or 20% of the European total. The resorts of France attract 550,000 visitors annually, 10% of which are international guests.
Prior to the First World War, the Côte d'Azur was the largest centre for tuberculosis treatment. Tsesarevich Nicholas Alexandrovich, who died in 1865 in Nice, received treatment there. People suffering from nervous system disorders, diabetes, and obesity often frequent the Côte d'Azur.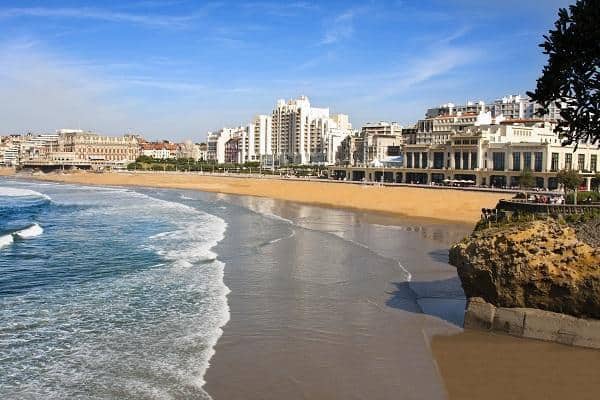 Biarritz is not only a balneological, but also a climatic resort: winters are mild there, while summers are not fiercely hot

Spa centres can be found at many French resorts, including Antibes, Biarritz, Saint-Malo, Fréjus, Aix-en-Provence and Aix-les-Bains. The world-famous Évian-les-Bains resort is located on the shore of Lake Geneva. Many people like going on holidays or for treatment near Quiberon Bay, where one of the leading thalassotherapy centres is located. The Vichy balneological resort has been known since the times of the Roman emperor Diocletian. The waters of the local mineral springs are saturated with sodium bicarbonate and carbon dioxide.
Experience the Insider community that takes your international lifestyle to the next level. Download your FREE guide
"18 Steps to Implementing Your Plan B" instantly!
Many of those who regularly come to France for treatment find buying a property in this country more convenient than staying at the hotels. Both low-cost flats and luxurious villas are offered at the resorts. For instance, in Biarritz you can buy a small flat with a sea view for €250,000. You can buy a villa with a sea view for €2–3M in the same place. The average square metre price in France ranges from €2,000 to €6,000 outside the metropolitan areas, and from €8,000 to €10,000 in Paris.
Czech Republic
The Czech Republic is one of the European leaders in medical tourism. Its capital, Prague (Praha), was the first city where balneology was taught as a university subject. The Czech balneological resorts have been extremely popular among foreign nationals since the nineteenth century. The most famous locales are Darkov (Lázně Darkov), Karlovy Vary, Luhačovice, Mariánské Lázně, Poděbrady, Teplice, Františkovy Lázně, and Jáchymov. The local mineral waters and therapeutic muds vary in temperature, chemical composition, and medicinal properties.
Foreign citizens most often come to Karlovy Vary on holidays. In Karlovy Vary, there are 15 springs with temperatures ranging from 30° to 72°C. The local healthcare centres use respiratory practices, inhalations, therapeutic physical training, massage, electrotherapy and light therapy, thermotherapy in the form of mud baths and poultice applications, herbal baths, and phytotherapy. Karlovy Vary has over 100 km of footpaths for healthy walks.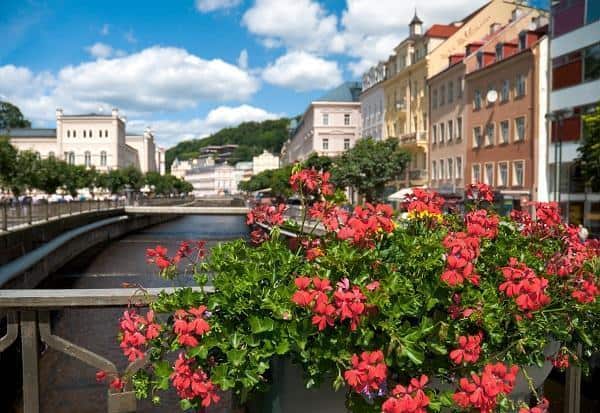 Karlovy Vary is named after Charles IV, the Holy Roman Emperor who founded the town in the fourteenth century
Mariánské Lázně, a resort famous for 40 cold acid springs, is located near Karlovy Vary. Medicinal muds and gases are also used there. There are about a hundred or more springs around the town.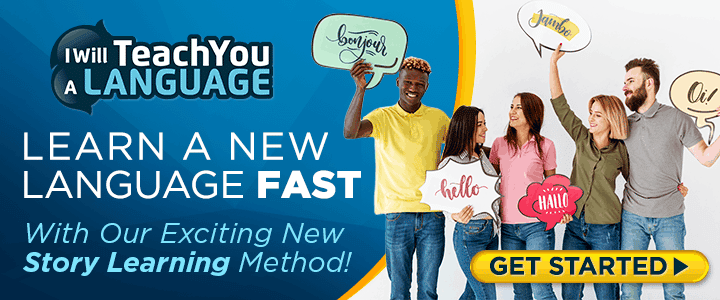 The Czech Republic's residential property costs €1,100–3,100 per sq m. The prices for flats in Karlovy Vary start at €70,000.
Switzerland
Switzerland's healthcare system is one of the best in Europe. The country has a lot of good clinics and rehabilitation centres.
Many Russian writers and their relatives received treatment in Switzerland. "Olga has gone to Switzerland, to Basel, to cure her teeth for now. Today her permanent teeth are golden, for all her life," Anton Pavlovich Chekhov wrote of his wife. Arthur Conan Doyle also took his wife there, while Robert Louis Stevenson improved his health in Davos. In fact, it was in Switzerland that Dr. Schneider treated the fictional Prince Myshkin in Fyodor Dostoyevsky's novel The Idiot.
The most famous Swiss health resorts are Bad Ragaz, Vevey, Geneva (Genève), Yverdon-les-Bains, Lavey-les-Bains, Leukerbad, Lausanne, Montreux, and Scuol.  People afflicted with locomotor, circulatory, neural, and respiratory system diseases visit there.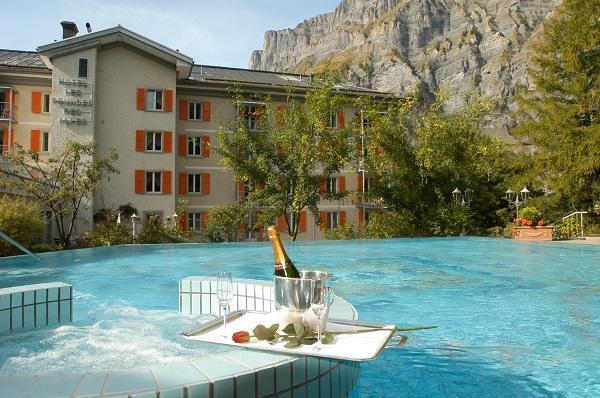 Among the prominent personalities who visited Leukerbad were Johann Wolfgang Goethe, Guy de Maupassant and Mark Twain
Leukerbad is the most prestigious resort in southwestern Switzerland. It is located in the mountains and surrounded by a pine forest. Bad Ragaz, whose springs have been appreciated since the thirteenth century, is located an hour's drive from Zurich (Zürich). The hot springs in Yverdon-les-Bains, located 40 km away from Geneva on the shore of Lake Neuchâtel, are also popular. The hottest waters in Switzerland (62°C) can be found in Lavey-les-Bains. This resort also offers steam hammams, the air in which is beneficial to the lungs.
Those who want to improve their health by using the gifts of Switzerland's naturally convalescent homes should consider settling down at one of the country's spa resorts. For instance, you can buy a chalet for €3M or a flat with individual thermal water service for €1.5M. The average square metre price in Switzerland falls between €7,000 and €14,000.
Generally, Bulgaria, Slovakia, Slovenia, and Turkey are considered the more affordable countries for treatment and foreign property purchase. Israel, France, and Switzerland are notable for their high-quality healthcare systems and high costs of living. As for Austria, Germany, and the Czech Republic, these countries may be considered the "golden mean," combining reasonable property prices and quality healthcare.
Here is another great article: Most Powerful Passports Worldwide for Visa-Free Access
Here is a great article: What's it like to Retire in Austria, Enjoy!
Conclusion
I hope you enjoyed Part 3: Top 10 Countries with the Best Healthcare, Treatment, and Wellness Facilities. Here are the links to Part 2, and to Part 1. 
If you would like more information regarding relocating to another country, please contact our office HERE

Like Our Articles?
Then make sure to check out our Bookstore... we have titles packed full of premium offshore intel. Instant Download - Print off for your private library before the government demands we take these down!