Definition of Medical Tourism
Medical tourism refers to people traveling abroad to obtain medical treatment. In the past, this usually referred to those who traveled from less-developed countries to major medical centers in highly developed countries for treatment unavailable at home. However, in recent years it may equally refer to those from developed countries who travel to developing countries for lower-priced medical treatments. The motivation may be also for medical services unavailable or non-licensed in their home country.
High Medical Costs
Medical costs and healthcare are undeniably high in countries like the United States and Canada.  And now there's the turmoil of the changing insurance system through Obamacare that is leaving many people frustrated.  If you're one of these people, then it might be time to look into medical tourism, whether you plan on permanently leaving the States or not.
Teresa (age 58) had recently been paying out of pocket for her health insurance since she was working two part-time jobs that didn't provide benefits.  She had hardly collected against her insurance at all her entire life but she had always been told that it's better to be safe than sorry, so she continued to maintain it.
She had recently gone to Ecuador to visit her daughter who was living there on next to no money every month.  Shortly after she returned, she began to have chest tension and chronic fatigue.  After going to the doctor, she learned that she was going to need a double bypass.  Of course, when she consulted with her insurance, she learned that they weren't going to cover the procedure because she was a smoker.  The price tag: Over $140,000.
She remembered that her daughter had mentioned how inexpensive and good the healthcare in Cuenca was and decided to do some research.  After contacting several doctors and doing her due diligence, Teresa was able to schedule the surgery in Ecuador, for a fraction of the price: Only $12,000.
Expats and retirees abroad are already reaping the rewards of foreign healthcare systems all over the world.  However, even for them, some procedures can be cheaper in another country.  If you need to have a large procedure done, but don't want to pay outrageous prices, these Latin American countries can provide you with the services you need without sacrificing quality.
Ecuador
Particularly in Cuenca, a typical medical procedure will only cost a tenth of what it would in the United States.
A lot of expats can attest to the fact that getting medical treatments abroad is just as good as the ones back home. In fact, some will even tell you that it is better in Ecuador. Thanks to this feedback, a lot of health care branches in developed countries, like the USA, have expanded to include countries like Ecuador.
Costa Rica
Its popularity is well earned.  Here you can expect to pay about half of what you normally would, and with virtually no waiting list for surgeries.
n 2013, approximately 900,000 medical travellers left the US to travel overseas for health tourism. Costa Rica was the third most visited location for these travellers, ranking above India and Singapore and after Mexico and Thailand. Costa Rica's proximity and safety in comparison to other medical tourism destinations, guarantees that Costa Rica will continue to be an extremely important destination for medical tourism in the coming years.
Panama
healthcare business is growing rapidly in Panama. For most healthcare procedures, Panama is far less expensive than Mexico, or even neighboring Costa Rica. In part, this is due to a lower wage scale for nurse care and lower cost for hospital stays.
Panama ranks high on the list of destinations for medical tourism.
FREE GUIDE! Get Essential Information on Protecting Your Assets
18 STEPS TO IMPLEMENTING YOUR PLAN B
In Panama, the health care services that consistently rate highest on the list for quality, and cost savings, among expats surveyed were:
Dental work
Eye surgery
Cosmetic surgery.
Superior Doctor/Patient Relationship in Panama
Aside from cost savings in Panama, many patients cited dramatically superior doctor/patient relations in Panama as why they choose to get health care here.
The Clinica Hospital in San Fernando, Centro Medico Paitilla in Panama City, and Hospital Punta Pacifica are all world class medical centers found here.
116: How To Move To Panama Or Use It As Your Plan-B Residency – Expat Money Show's most watched episode
Mexico
If you plan on returning to the States, you can't beat the proximity of Mexico.  Angeles Health is one of the top hospitals in all of North America. Mexico's popularity has been rising in medical tourism. This is due to proximity to the US and affordable treatments.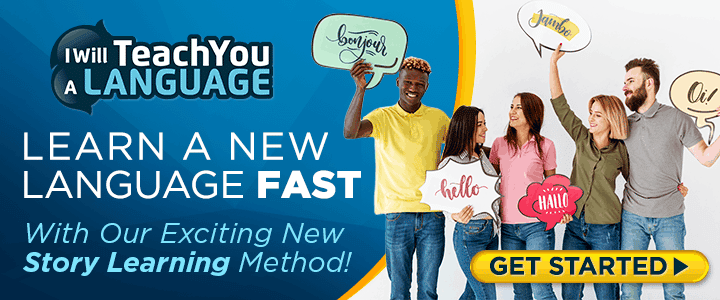 Compared to the US, the treatment in Mexico can help you save 40 – 65%.
 Healthcare in Mexico is cheaper because:
Lawsuits increase US healthcare costs. The cost of malpractice insurance is pushed higher, which is ultimately passed on to the patients.
The total cost of hospitals, physician fees, airfare, and hotel expenses for a patient in Mexico is less than the cost of the procedure in the US.
The cost of the prescription is high in the US. In Mexico, the cost is relatively less. [3]
Colombia
Colombia is home to some of the best cosmetic surgeons in the world. Even though the salaries of Colombian doctors are a fraction of those in the U.S., they are required to have the same level of internationally recognized education and job skills.
Aside from the skills of the doctors themselves, the Colombian government has invested a considerable amount of money into improving the country's medical infrastructure in order to provide a safe and tourist friendly environment for health travelers.
Bogota is the location of many of the country's best hospitals and specialty medical centers, however there are world class medical facilities in Medellin, San Fernando, and the coastal town of Cartagena that cater to medical tourists.
Popular procedures sought in Colombia are cosmetic, gynecology, stem cell therapy, addiction treatments, neurology, endocrinology, otolaryngology (ENT), dental, eye, laser treatments, cardiology, transplants, medical checkups, and fertility treatments.
As an expat or medical tourist, you really can have it all:  your health and a beautiful destination.  When making decisions for your healthcare, you can't afford not to look into medical tourism in Latin America.
For more information on where to travel, how safe destinations are, and the low cost of medical tourism in other countries is, please contact our office HERE. 

Like Our Articles?
Then make sure to check out our Bookstore... we have titles packed full of premium offshore intel. Instant Download - Print off for your private library before the government demands we take these down!