The Benefits Of Retiring In Mexico
There are infinite benefits of retiring in Mexico. If you are considering this option, then you are in the company of an estimated one million Canadians and Americans who have already made the move and are living in Mexico and enjoying their Mexico retirement.
Mexico has so much to offer in terms of retirement lifestyle options and practicalities that are appealing to retirees.
Location
One of the biggest factors for many North Americans who make the decision for retiring in Mexico is the geographical location. Being just a short flight away from home is very important to many people who want to retire abroad, but also want to maintain the ability to visit with friends and family on a regular basis, or host them in their new Mexico retirement location.
Handpicked Related Content: Five Reasons to Retire in Cabo San Lucas Mexico
Cost Of Living
A very close second is that retiring in Mexico is very affordable, which helps a fixed income to go much further. Everything from food to utilities, healthcare to leisure activities costs so much less in Mexico than it does in the US, Canada, or Europe.
Lower prices do not necessarily mean inferior products or services. In fact, the food in Mexico is wonderful. Shopping at the local markets for fish, meat, fruit, and vegetables not only results in getting great value for money, but it also provides the opportunity to integrate with the locals.
The cost of utilities, property taxes, and maintenance costs will be lower in Mexico in comparison to those in Europe, Canada or the US. If your retirement income is in currency from one of these regions, you will also benefit from favorable exchange rates helping to make your money buy you a better retirement lifestyle.
For more specific information, check out our article: What Are The Costs Of Retiring In Mexico?
Real Estate In Mexico
Mexico's real estate is also very affordable compared to North America or Europe. And there are many types of real estate to choose from in Mexico – from laid back beachfront real estate in the Mayan Riviera, the up and coming colonial city of Merida, to mountain living in San Miguel de Allende.  Not to mention the Baja area on the Pacific coast. Additionally, Mexico's real estate is a great way to invest in Mexico.
The Benefits Of Healthcare In Mexico
Understandably, of concern to people of retirement age is the availability, quality, and affordability of healthcare. One important thing to remember is that any healthcare insurance that's valid in your home nation stops at the border. Reasonably priced Mexico insurance plans are available to cover expats who are retiring in Mexico.
Healthcare in Mexico has very high standards – including doctors, dentists, hospitals, and other specialist medical services. The level of healthcare care in Mexico will vary according to the retirement location chosen with bigger towns and cities being superior to the more rural or remote locations.
Experience the Insider community that takes your international lifestyle to the next level. Download your FREE guide
"18 Steps to Implementing Your Plan B" instantly!
Getting Residency
Finally, getting residency in Mexico for your Mexico retirement is pretty simple and straight forward. You can learn more about the step-by-step process of getting residency in our article: How To Get Residency In Mexico For Living, Working Or Retiring In Mexico.

Quality Of Life
From a lifestyle point of view, the laid-back vibe of the warm and welcoming native population makes for stress-free living. This doesn't mean that your retirement in Mexico has to be sedentary unless you want it to be.
The wide range of climates and topography is very conducive to an active, outdoor lifestyle. From the warm and humid ocean-front locations to the contrasting desert regions or the all-year-round spring temperatures there is a retirement destination in Mexico to suit everyone.
From bustling cities to coastal towns and highland locations, retirement in Mexico can be as laid-back or as active as you choose, or a combination of both.
An established retired expat population in Mexico provides opportunities to blend in with your own culture where you can join in with familiar activities making the transition to a new life abroad easier. On the other hand, retiring in Mexico presents a wealth of rich cultural diversity to explore to enhance your experience of living in this wonderful country.
Handpicked Related Content: Living In Mexico For Work, Retirement, Or The Mexican Lifestyle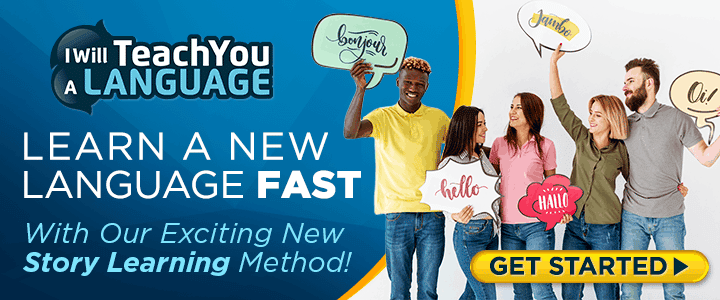 Myths About Mexico
Less well-developed countries are often reported as suffering the inconveniences associated with having poor infrastructure. While this may be true for rural or remote locations within Mexico, the bigger towns, cities, and popular locations have infrastructure that's equal to the standard in the countries from where expats originate.
Every now and again, the news channels churn out scenes from Mexico City showing violent crime carried out by gangs of drug dealers wielding knives and guns. These reports make it appear that retirement to Mexico will be dangerous. In actual fact, Mexico has a strict firearm and lethal knife laws and is statistically safer than many cities in the US. Away from the inner city area, violent crime in Mexico is rare.
Handpicked Related Content: Drugs, Cartels, And Crime: How Mexico Is Misrepresented And Stereotyped—And Why So Many Americans Are Going There Anyway
Conclusion
In conclusion, retiring in Mexico is a great choice because the pace of life is ideal, the cost of living is very affordable, health care is good and easily accessible and for Americans and Canadians, you are just a few hours flight away from home.
Mexico is a beautiful and safe country with amazing weather, great food, wonderful cultural diversity, and a warm and welcoming native population.
Escape Artist Mexico offers retirement services to foreigners wanting to retire to Mexico:
Real Estate Buyer's Broker Services
Mexico Residency Services
General Retirement Information & Assistance
Interested in Eliminating Your Taxes, Protecting Your Assets And Regaining Privacy Over Your Life And Investments? Check out our eBook – The Ultimate Guide To Going Offshore.
If you're thinking of leaving your home country and working in a country that doesn't speak your language, I would suggest you take some language courses. My friend Olly Richards has one of the best platforms on the planet. Reach out to him at ICanTeachYouALanguage. He does several with Spanish being his #1 course.
I hope you enjoyed reading this article: The Benefits Of Retiring In Mexico. If you have any questions, please contact our office HERE.

Like Our Articles?
Then make sure to check out our Bookstore... we have titles packed full of premium offshore intel. Instant Download - Print off for your private library before the government demands we take these down!