Sephardic Jews in Portugal
Following the 2008 economic crisis, and an increase in demographic aging, European countries adopted a series of policy decisions that were focused on attracting not only potential investors, but also qualified immigrants that would provide a healthy contribution to the European economy.
Among those measures, although not related in terms of motivation, Portugal and Spain have passed legislation allowing the naturalization of descendants of Sephardi Jews, also known as Sephardic Jews or simply Sephardim. This new regime intends to do its best to repair the mass expulsion and forced conversion into Christianity of Jews during the Inquisition period.
Contrary to the worldwide phenomenon of "investor's residence permit" that is only available for those willing and able to invest a substantial amount of money, this regime does not require any financial investment, as it is solely focused on the descendants of those affected by a decision taken centuries ago.
Although many years have passed since their exile, despite the persecution and expulsion from their home countries, many Sephardic Jews of Portuguese and Spanish origin kept their traditional rites, surnames, and documents proving their Portuguese or Spanish origin. Some of them still speak Ladino, a romance language derived from old Castilian.
This connection may come into play because, among other requirements that significantly differ between the two countries, applicants may wish to produce proof that his/her family maintained a strong link to Portugal or Spain throughout the years.
During exile, many Sephardic Jews of Portuguese and Spanish origin relocated to some regions of the Mediterranean, the Ottoman Empire, Northern Europe, the Caribbean, Brazil, and the United States, among others. This diaspora potentially allows approximately 3.5 million descendants who settled across the world to apply for dual citizenship.
Considering that both Portugal and Spain have attractive tax regimes for newcomers, and taken into account the recent economic, social, and political climate in some of these countries, many of these descendants are now eager to benefit from the right to obtain citizenship from two of the safest countries in the world, as a way to not only pay tribute to their ancestors, but to also secure a safer future for their descendants.
After a long period of policy discussions, and after obtaining extremely detailed guidelines from the country's Jewish communities, both regimes were approved in 2015 (Portugal's regime dates to the 27th of February 2015, while the Spanish regime came into force in October 2015).   
Despite them being based in a similar policy, the main findings from the comparison of both regimes are straightforward: while the Spanish application process is more strenuous and subject to more requirements, the Portuguese regime is more practical and straightforward.
In both countries, applicants must provide proof of their Sephardic background, and the local Sephardic community is consulted to verify the documents, conduct independent research, and issue a certificate. Among other elements of proof, Sephardic surnames such as Azevedo, Barros, Basto, Belmonte, or Oliveira are additional means of evidence, but obviously not a crucial one.
It is also important to know that the practice of a religion by the applicant is not an issue, as long as proof of the remaining key requirement is met (namely proof of Sephardic background). Descendants that are no longer part of the Jewish faith may apply.
However, this is where the similarities between the two regimes come to an end and where the Portuguese one stands out as the most efficient and realistic way to reach the objectives set out by both laws.
FREE GUIDE! Get Essential Information on Protecting Your Assets
18 STEPS TO IMPLEMENTING YOUR PLAN B
As previously mentioned, under the Spanish regime, requirements for application are much stricter, as they are very similar to those faced by applicants for Spanish citizenship under other regimes.
For this reason, the language barrier is a significant impediment. Applicants must pass a Spanish test if they do not speak one of several Jewish languages rooted in Spanish. They also must pass a test on the Spanish constitution, current events, and culture. Furthermore, a modern-day link to Spain is required.
According to early reports from several news organizations, the Spanish government decided to block the non-discretionary procedure to avoid mass immigration by several million descendants of Sephardim that would be eligible to return to Spain under this law. Whatever the reasons were, the reality is that this bureaucratic process tends to result in a deterrent, as it is considered by many as an unrealistic way to grant citizenship.
Portugal's requirements however are far less stringent, which has resulted in a higher demand and a higher rate of successful applications. Applicants are only required to provide proof of their Sephardic ancestry, prove that they are an adult or emancipated, and provide proof that they have not been convicted for committing a crime punishable with a maximum prison sentence equal to or exceeding three years under Portuguese law.
Notwithstanding these less strict requirements, many eligible descendants still fail to apply because they fear that they do not possess enough documentation. This is one of the reasons why we highly recommend that those who wish to apply seek experienced counsel, as they will not only help with the documentation and administrative tasks but will also serve as a link between applicants and the Jewish community. We consider this stage to be essential to assure a successful application if, obviously, the applicant fulfills all the legal requirements.
Naturally, there were some initial problems in the implementation of this new regime. In Portugal, a few applicants complained about a bureaucratic block that was causing several delays in the naturalization process. However, as an effort to show commitment to the purpose of the law, the Portuguese government quickly approved new measures and instructed legislators to remove the obstacle which has resulted in a significant increase in the number of naturalizations.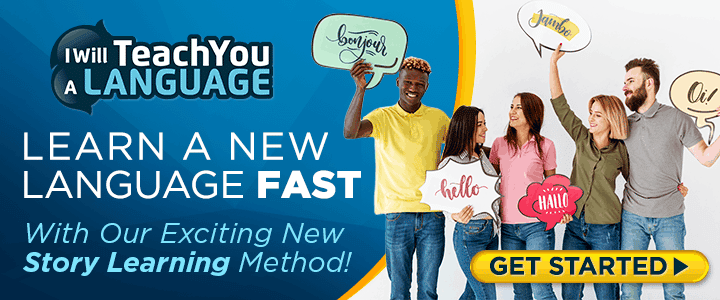 Despite this initial stage, feedback from successful applicants in Portugal has been highly positive. An attractive tax regime, a huge diversity of landscapes and environments in a small area, the relatively low cost of living, and, above all, an incredibly welcoming and non-discriminatory people, it is easy to understand why so many descendants of Sephardic Jews have embraced their heritage and continue to apply for this program.
Author Bio:
João G. Gil Figueira (JD, LLM, MMgt) is an international tax and business lawyer who advises multinational firms and high-net-worth individuals regarding taxation, investment structures, security offerings, M&A transactions, commercial contracts, distribution and agency agreements, corporate governance, company formation and residency/citizenship in Portugal and Portuguese speaking countries.
Mr. Gil Figueira is experienced in providing comprehensive and well-rounded advice to international investors and entrepreneurs on living in and investing in and from Portuguese speaking jurisdictions. He is Partner at GFDL.
Like Our Articles?
Then make sure to check out our Bookstore... we have titles packed full of premium offshore intel. Instant Download - Print off for your private library before the government demands we take these down!