Imagine waking everyday to fresh air,  clear sunny,  skies,  and 70 to 80 degree temperatures…365 days per year !  Welcome to Colombia !
Add to that, being surrounded by landscapes of varying shades of emerald,  lime,  jade, and chartreuse greenery and crystal clear, cool, cascading waterfalls, fed by warm tropical rains that fall mostly in the dead of night… and hearing the wonderful and unique songs and calls of colorful exotic birds and animals. Imagine too,  feasting on an almost endless variety of fresh exotic fruit or juice for breakfast such as lulo, mango, papaya, maracuya, tomate de arbol,  mora, nispero, melon, pitaya, curuba,  guayaba,  zapote,  sandia,  granadilla, tamarillo,  baby banana, cherimoya, just to name a few and sipping truly fresh-from-the-local-mountains coffee.
These are all things you can commonly experience living in the beautiful land of Colombia.
If you prefer, you may choose to wake each morning high aloft a multi-story apartment or condo building overlooking endless miles of sandy beaches, with crashing waves and expansive vistas of the Atlantic Caribbean Sea.  Temperatures here  a bit warmer, but moderated by almost constant off-shore breeze. Enjoy fresh seafood and fish for lunch. Maybe snorkeling or scuba diving a pristine coral reef in the afternoon. Round out your evening with fine dining and perhaps a salsa dance class.
The fact of the matter is that with a country as geographically and culturally diverse as Colombia, your life-style choice becomes your first major decision when moving here! As the Ministry of Tourism previous ad campaign states (and we at ESCAPEARTIST COLOMBIA  concur ! ),
"The only risk is not wanting to leave!"
Often referred to as the land of eternal spring, Colombia is blessed by its location as the northern entry point to the South American continent, bordered by both the Pacific and Atlantic Caribbean oceans, as well as Panama, Venezuela, Brazil, Peru, and Ecuador. With the majority of this beautiful land lying just north of the equator, Colombia is also favoured with mostly moderate temperate climates.
The truth be known, one can choose the micro-climate that best suits their comfort level simply by choosing a higher or lower elevation. As the starting point of the three Andean ranges and as the home of the pristine and isolated Sierra Nevada de Santa Marta, the tallest coastal range in the world, elevations in Colombia range from sea-level to over 17,000 feet. Colombia's Capital, Bogota, at 8,612 feet, ranks as the third-highest capital city in the world, and as such, enjoys much cooler temperatures, typically ranging from the low 40′s to the upper 60′s. With a bit of research and careful selection, one can select a "personalized" micro-climate where temperatures average between 30 and 60 on up to other locales that average between the 70′s and 90′s. Humidity is also highly variable, depending on locale.
Geographically considered to be one of the most beautiful countries in the world,  Colombia also has all of the many other amenities of life that one might consider important when making a move.  Whether your choice of life-styles is that of a thriving, up-scale metropolis, swanky hip-hop beach scene, a peaceful rural coffee farm (or "finca" as farms are referred to here),  or a completely out-and-out eco-jungle hide-away, Colombia has something to offer you. It is possible to fulfill your needs and desires in ways you may have never thought possible, and probably more economically than what you would expect.
Choosing a new place–a new country–to live in involves much, much more than simply finding a place that appeals to your senses. In fact, finding a new place to live necessitates finding a place that appeals more to one´s sensibilities. If you do not want to suffer major disappointments or setbacks, it is absolutely essential that you perform your due diligence, taking the time and doing the research necessary to assure that your choice of country and local is a sensible choice.
Like the story of the pig arguing with the chicken as to which of them is more important in providing a good breakfast, it was the chicken's assertion that she was more important by way of her ability to provide fresh eggs every morning. But in hasty response, the pig stammered that he was certainly more important, as his contribution required TOTAL commitment! Total commitment without first carefully considering the consequences is not necessarily a good thing! Sound judgment and choice must be based on knowledge and foresight.
It is to that end that we at ESCAPEARTIST COLOMBIA commit ourselves and our resources to providing you, our clients and friends, with the latest and most pertinent information and news related to Colombia. As with our investment articles, we will present the on-the-ground, in-country specifics for Colombia. Whether you remain solely as an investor, or you decide to become a full or part-time resident in this incredible country, you will be at ease knowing that you have been provided the tools and knowledge with which to make a sound, informed choice.
Experience the Insider community that takes your international lifestyle to the next level. Download your FREE guide
"18 Steps to Implementing Your Plan B" instantly!
If you register in the form on the right hand side of this article, over the course of our subsequent emails we will provide you with topics that individually, will focus on Colombia; each constituting one more step in the decision making process. Upon completion of this series it is our hope at ESCAPEARTIST COLOMBIA that you will be better equipped physically, mentally, and emotionally to make possibly one of the more important decisions in your life. Colombia is a land of wonderful and expanding opportunity. Colombia is a land that some of us are already blessed to be in. It is our sincere desire to share first-hand our passion – the passion that IS Colombia.
When one considers all of the extraordinary opportunities and incentives offered by the Colombian government, along with the benefits of geographical location, climate, and cultural richness, it is clear to see that Colombia truly is an outstanding opportunity that the serious investor should not let slip by. ESCAPEARTIST COLOMBIA confidently encourages you to give immediate consideration to LIVING, WORKING, PLAYING, INVESTING and RETIRING in Colombia.
If you have any questions about moving your life overseas, please contact our office HERE. I've added in some additional articles for you to read, enjoy!
Top 10 Things to See and Do in Colombia
Why Your Next Vacation Should Be in Colombia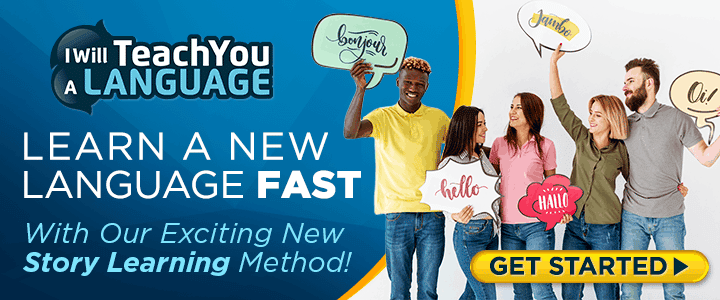 Like Our Articles?
Then make sure to check out our Bookstore... we have titles packed full of premium offshore intel. Instant Download - Print off for your private library before the government demands we take these down!