Retiring In Spain
In order to legally retire abroad in Spain, you'll need to choose a residency option that works best for your situation. Some people choose to live solely through their tourist (short-stay) visa, border hopping every 90 days, though this is tiresome, costly, and voids you of any benefits or rights within the country. The majority of expat retirees in Spain opt for a long-stay visa (visado nacionale) in order to live full time in the country.
The long-stay visa grants temporary residency in the country and allows expats to work, study, retire, or live for an indefinite amount of time in Spain. Renewable annually, retirees will need to spend at least 6 months a year within Spain to maintain the visa (unless they've opted for the investment visa, which removes this requirement). Contact your local Spanish embassy or consulate for the appropriate application forms and required documents.
While there are a few types of residency options that might be attractive to expat retirees in Spain, the most common one is the standard Residence Visa (visado residencia). Under this visa, you are not able to work in the country.
You will need to prove that you are able to support yourself and any dependents living with you without working in Spain. To do this, you'll have to show evidence of a monthly income (through pensions, investments, etc.) of €2,130 for the applying individual and €532.51 for each dependent – or show at least €27,600 in savings for each renewal period. These numbers are averages, as they do fluctuate depending on which city or region you choose to retire to in Spain.
Cost of Living
While the exchange rate for U.S. and Canadian retirees isn't as favorable as it is on other parts of the world (€1 = $1.19 USD/$1.48 CAD), Spain is still very affordable compared to other western European countries.
In Madrid, Spain's capital and most expensive city, a single-person's monthly cost (without rent) is $773 USD. A meal at a casual restaurant will cost around $11 USD, while weekly groceries for two can cost under $30 USD.
In the city center, a one-bedroom apartment will cost around $925 per month, while a three-bedroom in the city center will cost around $1,789 per month. Go just a mile or two outside of the city center, however, and this drops to $680 per month (one-bedroom) and $1,165 per month (three-bedroom).
In comparison, if you want to retire abroad in Spain to a more coastal beach town, away from the major cities, you can get more bang for your buck. In Valencia, for example, a one-bedroom city center apartment will cost around $650 USD per month, while the same apartment outside of the city center will cost $450 USD per month.
Safety
In the 2017 Global Peace Index, Spain ranked 23rd out of 163 countries profiled. The country ranked very positively in homicide, intensity of internal conflict, violent demonstrations, political stability, political terror, terrorism impact, death from external/internal conflict, and neighboring countries relations.
Healthcare
While private healthcare is popular among expat retirees in Spain, due to the often long waits and high demands of services, the country does have a comprehensive and well-developed national healthcare system. Unlike many other EU nations, Spain grants national public healthcare to expats who are:
Residents, employed or self-employed in Spain, who pay into social security.

Under 26 years of age and studying in Spain

A state pensioner

Recently divorced or separated from a partner who is registered with social security.
Arts and Culture
One of the most creative countries in Europe, Spain is driven by its history of great arts and culture. From the Baroque painters like Diego Velazquez, through Francisco Goya, the modernist painters of Picasso and Dali, and the architectural wonders of Antoni Gaudi, it is impossible to stroll the streets of Spain without feeling the presence of these great artists. Fully embrace your retirement in Spain – dip into a cafe for a delicious glass of albarino wine and watch a passionate and fiery flamenco performance.  
Weather and Landscapes
Spain is bordered on the west by Portugal, the south by Morocco, and in the northeast by the Pyrenees mountains and France. The country also lays claim to the Balearic Islands and the Canary Islands. Spain is largely a mountainous country, with its highest peak being Mulhacén in Sierra Nevada, on the Iberian Peninsula.
Experience the Insider community that takes your international lifestyle to the next level. Download your FREE guide
"18 Steps to Implementing Your Plan B" instantly!
The climate of Spain can be categorized into three main groups:
Mediterranean: This climate zone is associated with hot and dry summers, cool or mild wet winters. Dominant on the Iberian peninsula.
Oceanic: This climate zone is located in the north of the country, including the Basque, Asturias, and Navarre regions. Expect regular snowfall in the winter months.
Semi-Arid: Located in the southeastern part of the country, this climate group includes eastern Andalusia and Valencia. It is typified by a dry season that extends well beyond the end of summer.
Here is probably the most extensive ebook on Everything You Ever Wanted To Know About Eliminating Your Taxes, Protecting Your Assets And Regaining Privacy Over Your Life And Investments. It is called The Ultimate Guide To Going Offshore.  Visit our bookstore to purchase it today!
I hope you enjoyed reading: Retiring In Spain. If you would like more information on second residency in Spain, please contact our office HERE. I've also added in some additional reading for you! Enjoy.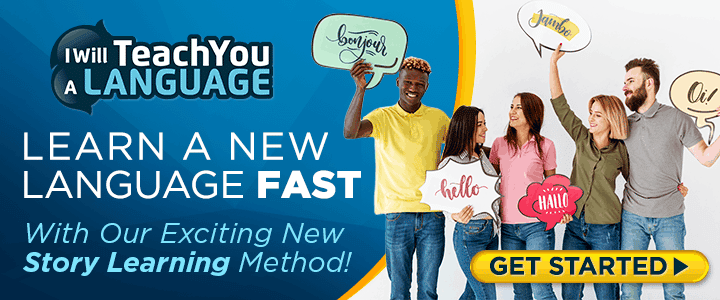 Top 5 Cities for Expats in Spain
5 Top Tips: A Young Expat's Guide to Surviving Spain
Digital Nomad Hotspots in Spain

Like Our Articles?
Then make sure to check out our Bookstore... we have titles packed full of premium offshore intel. Instant Download - Print off for your private library before the government demands we take these down!