Spain
Tapas, matadors, Picasso, and wine! Spain is a beautiful country with so much to offer expats looking to live abroad. From mountains to beaches, paella to morcilla, and Basque to Catalan, Spain can provide an endless source for adventure and enjoyment. Whether studying, working, retiring, traveling, or investing, there is a unique way to experience a Spain customized to your likes and desires.
Food
The food culture in Spain is among the best and most diverse in the world. Expect hearty, game-based stews and sausages in the mountainous regions and garlicky seafood-based dishes in the coastal areas. Tapas, or the small intensely-flavored shareable plates typical of Madrid and Barcelona are a must-try for those looking to experience the best of Spanish cuisine.
Gambas al ajillo (prawns with garlic), pulpo a la gallega (octopus with paprika, olive oil, and sea salt), morcilla and chorizo (typical Spanish sausages), paella (traditional rice dish with meat, seafood, and saffron), and the famed jamon Iberico (cured Spanish ham made from acorn-fed pigs) are not to be missed.
Language
The primary national language in Spain is obviously Spanish. Since Spanish is so widely spoken throughout the world, you may find that certain areas of Spain aren't as bilingual with English as other European nations. In the large cities like Madrid and Barcelona, or the touristy coastal towns, English is very prevalent – but having a basic grasp of Spanish will improve your quality of life tremendously when living abroad in Spain.
While Spanish is the national language, there is also a secondary language, known as Catalan (from the Catalunya region, of which Barcelona is the capital). Catalonians are a very prideful and nationalistic culture, often distinguishing themselves from Spain in general. While knowing traditional Spanish is enough to get around in any part of the country, being familiar with some common Catalan words or phrases will always be useful when traveling.
Weather and Landscape
Spain is a very diverse country geographically, with a landscape that stretches from mountains to coastal beach towns, and regional climates that range from snowy winters to year-round summer temperatures. Spain is the largest country in Southern Europe, the second largest in the European Union, and the fourth largest in the European continent.
Residency/Visa Options
In order to truly become an expat and live abroad in Spain, you'll need appropriate documentation. This can be accomplished in many different forms. The quickest and least complicated way is to travel to Spain on a tourist (short-stay) visa. For U.S. and Canadian travelers, this tourist visa is received in the airport (in the form of a passport stamp) upon arrival in Spain. No prior paperwork is needed.
This visa allows you to spend up to 90 consecutive days in Spain. After this point, you'll need to leave the Schengen area of the EU for at least another 90-day period before being able to return. For expats looking to live long-term in Spain, this method doesn't make much sense.
The alternative method involves applying for a long-stay visa (temporary residency) in Spain. There are different types of long-stay visas, including one for retirement, working, studying, or investing. Each have different application forms and slightly altered requirements/benefits, but the process largely begins the same way – contacting your local Spanish consulate or embassy in your home country and requesting the specific application, required documents, and making an appointment to process your residency permit. These permits allow you to live long-term in Spain, renewable annually as long as requirements for maintaining the visa are met.
After five years of temporary residency, you can apply for permanent residency (eliminates requirements to stay in the country, gives you every right as a Spanish citizen), and after five more years of that, you will qualify for Spanish citizenship.
Working in Spain
If you're not planning on retiring abroad to Spain, you'll need to support yourself in the country in some way. The best way to do this is to apply for a residence and work visa. This allows you to work in Spain, as either an employee of a Spanish company or self-employed. Expats will also need to apply for a Foreigner's Identity Number (Número de Identificación de Extranjero), or NIE, after receiving their working visa. This allows you to open a bank account, receive payment from an employer, pay taxes, get a driver's license, and register with social services.
Investment Landscape in Spain
Due to the economic downturn of Spain in 2013, the property market in the country was ripe for foreign investors. While the country has rebounded greatly since then, there are still lucrative opportunities for investment in Spain.
FREE GUIDE! Get Essential Information on Protecting Your Assets
18 STEPS TO IMPLEMENTING YOUR PLAN B
What makes investing abroad in Spain so fortuitous is the Golden Visa program. This form of investment visa allows an expat to start a business or make an investment into the country with a minimum value of €500,000, in return for fast-tracked and preferential residency. The benefits include residency for your spouse/dependents and no in-country stay requirements. You are free to travel and live anywhere in the world while annually renewing this residency.
The main industries in Spain include machinery, metal and metal manufacturing, chemicals, pharmaceuticals, shipbuilding, automobiles, tourism, textiles, food, and beverage. Purchasing an apartment in Madrid's city center would cost around $4,978 USD per square meter.
Retiring in Spain
A retirement haven among UK expats, Canadian and U.S. retirees are also realizing how great of a country Spain is to spend their golden years. With beautiful beaches, delicious food, an abundance of culture (art, music, architecture, historical traditions), modern cities like Madrid and Barcelona, and a landscape that transitions from snowcapped mountains – to lush farmland and vineyards – to tropical coastlines, there is something for everyone looking to retire in Spain.
Are you interested in making the move to Spain? Please contact us HERE
We hope you enjoyed our article on Spain. For more information on 2nd residency and passports, you can contact us HERE
I've also added some really great articles for you to read: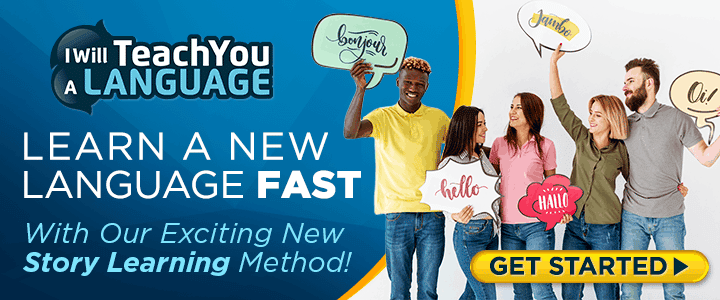 Top 5 Cities for Expats in Spain
5 Top Tips: A Young Expat's Guide to Surviving Spain
Digital Nomad Hotspots in Spain
Residency Options: Living Abroad In Spain

Like Our Articles?
Then make sure to check out our Bookstore... we have titles packed full of premium offshore intel. Instant Download - Print off for your private library before the government demands we take these down!