Digital Nomad Hotspots In Spain
This is the era of the web and the century of the digital nomad. The improved technologies and remote access to the internet are giving way to flexible, nomadic lifestyles that allow one to travel far, holiday, and work while they do it. Digital nomads are always looking for the best hotspots across the world.
Spain is a popular destination when it comes to the digital nomadic lifestyle. After all, the country has evolved into one of the best destinations for digital nomads and creative workers. A fast, reliable internet, unique workspaces and cafés, and affordable living costs make Spain immensely popular among digital nomads. Just look for some lovely Spanish villas for rent that are both affordable and come with the latest amenities, and you are all set to go!
The number of digital nomads is on the rise as people are beginning to realize the benefit of a work/life balance. The trend is catching on as people seek the freedom to work remotely as well as enjoy their life. As a digital nomad, if you are looking for high productivity in your work and top quality of life, then Spain is one of the best options.
Handpicked Related Content: Expat Life In Spain
Why Spain Is A Digital Nomad Hotspot
Spain, famous as one of the most touristic European countries, boasts of fantastic landscapes, and the great Mediterranean climate and food. There is no denying that it is one of the most popular travel destinations in the world. Many aspects make Spain a favourite location for freelancers.
Handpicked Related Content: How To Ace Being A Digital Nomad To Suit Your Travelling Lifestyle
Lower Cost Of Living And A Safe Atmosphere
Apart from beautiful beaches, warm weather, and beautiful coastal destinations, Spain gives its visitors a lower cost of living and a safe atmosphere. One can live in the midst of a lively international community and enjoy the street café culture while working.
Many digital nomads flock to Spain because of the relatively lower cost of living. One can easily sustain on a modest income, and it is possible to live comfortably on an income of a thousand pounds a month in most cities of Spain.
Quality Of Life
Spaniards enjoy the highest life expectancies in the world, and it is perhaps because of their living slowly and enjoying life. Thus, if you want to work and enjoy life on a daily basis, then it is easy to do so when in Spain.
Weather
Spain enjoys pretty fantastic weather all year round and some of the best seasons are from September to December and then March to June.
Internet
Spain has developed an efficient network of internet providers. Thus, digital nomads can enjoy high-speed fiber internet packages and blazing fast download speeds.
Co-Working Spaces
One can pick from several co-working spaces such as coffee shops and cafes that can easily become your temporary office.
Experience the Insider community that takes your international lifestyle to the next level. Download your FREE guide
"18 Steps to Implementing Your Plan B" instantly!
Best Cities In Spain For The Digital Nomad
No matter where you are, you will find yourself surrounded by amazing landscapes, beachy islands, and endless greenery. Here are some of the best cities to live and work as a digital nomad.
Handpicked Related Content: How To Successfully Settle Down In Spain As An Expat
Barcelona
Barcelona, the capital of Catalonia and the second-largest city of Spain boasts of the highest digital nomad populations. It offers the right combination of the convenience of living as well as being close to nature. It is both rural and urban, busy and laid-back and it is those striking contrasts that make the city a unique place to live and work in.
Madrid
Madrid, the largest city in Spain and its capital, is famous for its coastal area and colder weather. The friendly city boasts of the vast internet, delicious cosine, and peaceful life. One can sit and work in any of the coffee shops and enjoy great coffee and a great space to work.
Las Palmas
Las Palmas, located on the Canary Islands is famous for its all-year-round pleasant climate and stunning beaches. Although the cost of living in the area is slightly higher, all that money is simply worth it. Work as well as enjoy a rocking nightlife and a holiday atmosphere.
Tarifa
Tarifa, a charming small town is a great city for digital nomads.  It is incredible for kite surfers and very walkable, and incredible. You can feel the entrepreneurial vibe and creative energy at Tarifa. Take advantage of great networking opportunities and soaring internet speeds at Tarifa.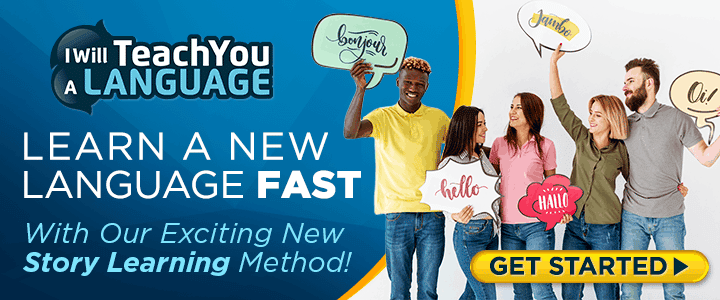 Gran Canaria
Gran Canaria is close to Africa and enjoys warm weather all year. It boasts of fast internet and has plenty of fantastic beaches and coffee. It is indeed a digital nomad's paradise, and one can meet other independent entrepreneurs from all across the world.
Mallorca
Mallorca is another excellent spot for those nomads who want to spend maximum time on this magnificent island. Enjoy the benefits of living a life of freedom as well as working. Take advantage of the vibrant café-culture and environment.
Sende
Sende located in northern Spain offers a rural co-working and co-living space. This is an excellent spot for those who want to be out and close to nature and greenery. This is just the right size and space if you are not looking for too many distractions.
Andalucia
Andalucia has fast become a significant digital nomad hub over the years. One can spend more time exploring the Atlantic coast and undiscovered beach towns. You can opt for the sea breeze of the Atlantic Ocean or go towards the colder mountainous regions. Living here is incredibly cheap, and the infrastructure and coworking spaces are perfect for all of your work needs!
Handpicked Related Content: Residency Options: Living Abroad In Spain
Conclusion
Here is probably the most extensive ebook on Everything You Ever Wanted To Know About Eliminating Your Taxes, Protecting Your Assets And Regaining Privacy Over Your Life And Investments. It is called The Ultimate Guide To Going Offshore. 
I hope you enjoyed reading: Digital Nomad Hotspots in Spain. If you have any questions please contact our office HERE.
Here's a podcast from The Expat Money Show with Mikkel Thorup, where Mikkel talks to Kristin Wilson about being a digital nomad.

Also, I just want to mention that our bookstore is up and running and there are some really awesome titles for you to buy. Check our Store out HERE.

Like Our Articles?
Then make sure to check out our Bookstore... we have titles packed full of premium offshore intel. Instant Download - Print off for your private library before the government demands we take these down!