In general, applying for Costa Rica residency, the applicant must prove that he or she will not be a burden to the country by demonstrating that they enough income to generate either as their primary financial support or as the means for the establishment of a secondary source of income such as a business venture or other investment projects.
With the exception of the Resident Annuitant and Resident Pensioner Regimes, which at this moment can be filed within Costa Rica, all other residency applications must be filed in a Costa Rican Consulate in the applicant's country of citizenship or country of legal residency. If there is no Costa Rican Consulate in such countries, the filing may be done in any Costa Rican Consulate (as long as a certificate issued by the Costa Rican Ministry of Foreign Affairs indicating that there are no Costa Rican Consulates in such countries is attached). The applications at the Consulates must be filed personally or through a third party holding a special power of attorney.
The following are general requirements applicable to all regimes:
a. Birth Certificate: A birth certificate for the applicant and his dependents (if any) is required. This document must be issued by the appropriate authorities at the place of birth, and must be authenticated by the Costa Rican Consulate nearest to the place of issue. It is imperative that the certificate clearly states the names of both parents.
b. Criminal Record: A clean National criminal record certificate for the applicant and for its dependents fifteen years or older being included in the regime, issued by the corresponding authority of the country where the applicant has lived during the last ten years before the application, must be filed. This document is valid only for six months after its issue date and needs to be authenticated by the Costa Rican Consulate nearest to the place of issue. In the case of United States citizens and residents, an FBI clearance is suggested.
c. Marriage Certificate: Only required for applicants that want to include their spouse under the regime. If this document is issued abroad, the Costa Rican Consulate nearest to the place of issue must authenticate it. If the marriage was registered in Costa Rica, there is no need for Consular authentication or for filing this document at the Consulate since it may be attached to the file once the documents are received in Costa Rica by the Immigration Authorities.
d. Fingerprinting: The Costa Rican Police Archives will take the applicant's fingerprints, and all the information will be passed on to INTERPOL for the clients background check. The personal presence in Costa Rica for this fingerprinting is required for all regimes.
e. Foreign documents: All documents originating abroad require authentication by the Costa Rican Consulate nearest to their place of issue. All steps pay legal stamps. An official translator must translate all documents in languages other than Spanish in Costa Rica.
Resident Annuitant and Resident Pensioner Regimes
These two regimes are especially appealing since the process is much more agile when compared to other types of application, they permit a fast and positive outcome for residency applications based on (i) receiving a monthly income of no less than one thousand United States Dollars for at least five years, in a permanent, irrevocable and constant manner (in the case of the resident annuitant status) or (ii) receiving a life pension of no less than six hundred United States Dollars (in the case of the resident pensioner status), pension that we recommend to come from a government entity.
In both cases, the beneficiary would be able to establish his own business, but not to remain in the country as an employee. Additionally in both cases, both the applicant's spouse and children under eighteen years old can be covered in the regime.
Company recognition status
This regime permits companies established in the country and with an accounting net worth currently higher than one hundred forty five thousand United States Dollars to be granted, after filing a series of corporate and legal documents, a specific authorization in the form of a recognition from the Immigration Authorities, permitting to obtain residencies for its foreign employees.
This residency will be linked directly to working for the applicant company (the residency allows to stay in the country as long as the beneficiary works for such company and only to do so). This status allows covering the main applicant's spouse and children under eighteen years old, who may study but not work while in the country.
FREE GUIDE! Get Essential Information on Protecting Your Assets
18 STEPS TO IMPLEMENTING YOUR PLAN B
Residency for Students
This regime grants a temporary residency to foreign students in the country. The applicant must prove that he or she is enrolled in a private or public school, which is authorized by the government. School registration documents must be filed with the application.
An individual with local residency must guarantee the applicant's stay in the country, thus, documents proving the sponsor's sound financial status will be required. This sponsor shall also state that he will be responsible for the student while in Costa Rica. In the case of minors, a special power of attorney issued by the parents is required.
The beneficiary of this residency may not work while under this type of residency.
Entrepreneur's residency
This regime is applicable to financially sound people who wish to establish a business venture in Costa Rica. The business plan must be determined beforehand, and presented to the immigration authorities as part of the application.
The applicant must be able to prove that he or she will not be a burden to the country and that his or her enterprise (of which such individual shall be the holder of a full power of attorney) will produce enough revenue to support the applicant while residing in Costa Rica.
The applicant must incorporate his business according to Costa Rican law, and must prove that all necessary permits and authorizations for the business have been at least requested, if not already granted. The existence of actual business premises must be documented, and the financial feasibility or soundness of the business venture proven.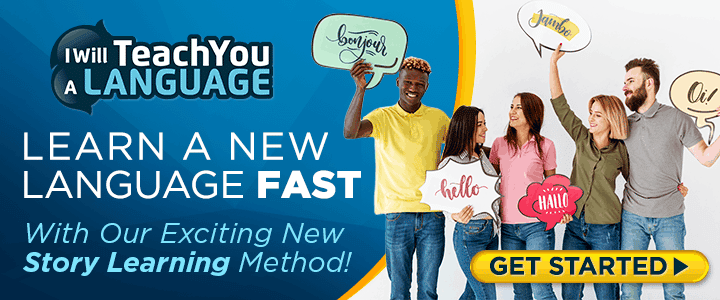 Although this application produces a permanent residency, it is forbidden for the beneficiary to be hired as an employee, and he or she may only work as administrator to his own business.
Residency based on direct family relationship with a Costa Rican citizen.
This regime grants a permanent resident status for individuals with direct family ties to a Costa Rican citizen.
For this regime to be applicable, one of the following relatives is required to be Costa Rican: Spouse Son or daughter Mother or father Brother or sister (in this particular case, the applicant must be single)
Temporary Work Permit
This regime allows the applicant to obtain the residency based on the existence of a labor contract.
The applicant must be able to prove that a local company has hired him, attaching a copy of the labor contract and an application by the company. The applicant must also prove:
That he will stay less than a year That no Costa Rican can perform this task That his educational knowledge is not lectured in the country That his international labor experience is indispensable That his salary is provided by the head office of the company to a branch office established in Costa Rica.
Financially Sound Immigrant Residency
This status is applicable to financially sound foreign citizens who want to reside permanently in Costa Rica, but Prefer to determine how their income will be generated only after they are established in the country.
The Immigration Council has ample discretion regarding this kind of application. Policies and procedures of this entity may change from time to time and its determination of what is a financially sound individual is subjective. Due to such fact, it is very difficult for us to offer our clients certainty as to the outcome of this kind of application, although our experience in the field allows for a high rate of success.
As with other similar regimes, it is imperative that the applicant proves that he or she will not be a burden to the country. Among the most accepted, the following constitute strong proof of income: real estate ownership in the country or abroad, revenue from rental of houses or business premises, bonds or securities and bank accounts with balances of at least US$100.000, and any other sources of income that could be duly documented.
Due to the above-indicated discretional behavior, the application's outcome may be the granting of a temporary or permanent residency, which permits its beneficiary to work in the country or to only live in Costa Rica without being able to be employed. The stronger the proof of income, the higher the possibilities of success on the procedures.
This type of residency application is suggested to the client that does not meet the requirements of other regimes, as an alternative for obtaining resident status.
Due to the great amount of residency applications received by the National Immigration Council over the last few months, this entity has recently limited the opportunities and became stricter in the audit and acceptation process of a residency; options as Rentista Residency and Pensionado Residency, are two of the few alternatives that stand a great chance of success.
If you need any legal advice regarding your application for residency in Costa Rica or would like to obtain Costa Rica residency contact us here at Coldwell Banker Jaco and we can refer you to legal specialist that speak English and specialize in obtaining residency for foreigners.  Originally posted here
If you need help with your application for Costa Rica residency, please contact us here 
Here's a few really great article about Costa Rica:
17 Things You Might Not Know About Costa Rica
Digital Nomad's Guide to Costa Rica

Like Our Articles?
Then make sure to check out our Bookstore... we have titles packed full of premium offshore intel. Instant Download - Print off for your private library before the government demands we take these down!