If you're reading this, you're already considering taking a giant leap towards living internationally. Maybe you already have and would like to get a better understanding of how to make your time abroad more fulfilling.
By understanding what type of expat you are, essentially what motivates you to undertake this adventure, you can better diagnose how to make decisions that will lead to a happier and more enjoyable life for you and your loved ones.
Below, we're continuing on with our list of the main categories of expat travelers. If you'd like to re-read Part 1, click here.
The Gap Year/Student
This category includes those who essentially want to temporarily live the digital nomad lifestyle, but without the dire need to generate a sustainable income while doing so. Usually, people in this category fall into two subsections: the Gap Year and the Student.
The student is looking to bypass the traditional paths of higher education, instead seeking a degree from an institution outside of their home country. In doing so, they are able to both work towards a lucrative profession and experience a new culture abroad at the same time.
Similarly, the gap year expat is a recent college or high school graduate who is looking to postpone the next phase of their life plan for some short-term cultural enlightenment. Often this comes in the form of backpacking through Europe or South America, or joining a volunteer organization looking to make a change in a developing community abroad.
What they're looking for:
The Wheeler and Dealer
This niche category of expat represents successful entrepreneurs who are looking to capitalize on international markets in order to maximize their wealth. This person has built up a very prosperous life for themselves in their home country, but the ambition that led them to this point is not ready to relax – and it certainly isn't going to be restricted by geography.
The business-oriented expat is always monitoring the global marketplace, anticipating trends and capitalizing on opportunities as they arise. Whether this is by tax reduction through offshore company formation, a real estate market in a specific country that is primed for foreign investors, or a particular government program allowing for a freeing second citizenship or residency in exchange for local investment – it's not so much about where for this expat, as much as it is about when and why.
What they're looking for:
The Transfer
This category of expat is moving abroad, or considering moving abroad, because of a traditional job opportunity overseas. This may come in opposition to whether they actually wanted to live overseas, so therefore, they are probably looking to mimic their home lives as much as possible.
The transfer will make their decision based on whether there are familiarities between their new country and their home country. While it is always encouraged to try and assimilate into the culture of your new adopted home, some people will find the experience too overwhelming if they don't bring with them as much of their "comfort zone" as possible.
Experience the Insider community that takes your international lifestyle to the next level. Download your FREE guide
"18 Steps to Implementing Your Plan B" instantly!
Or, perhaps, they are excited about the move and have an adventurous spirit! In this case, they will just want to make sure that their new home provides the essentials necessary to perform their job to the level they did previously and that there is familiar enough  infrastructure in place for their family to transition smoothly.
What they're looking for:
The Family Man
This category represents those who move overseas for family reunification or marriage. This person is less concerned with where they are going, and more focused on who they will be with when they get there.
Reasons could include moving to take care of aging parents, being closer to a family member that works overseas, or closing the distance in a romantic relationship.
What they're looking for:
Don't see a category that fits you? Contact us below and tell us your story! Every expat is different, and many are a combination of the different expat types.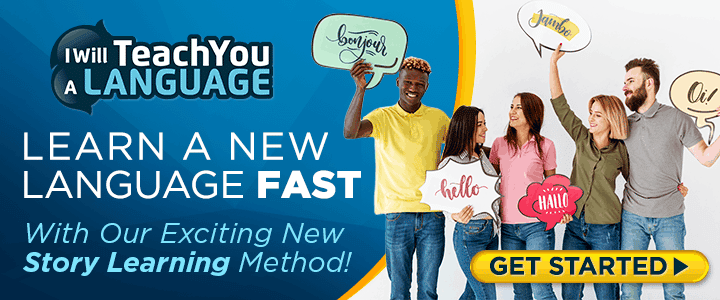 Need more help deciding if you're ready to live overseas? Contact our office HERE
Here are a few articles you will really enjoy:
6 Countries Where It's Easy to Get Residency Visa
16 Reasons Why Belize is the Perfect Country to Move To
Living in Argentina – The Home of Tango, Steak and Soccer
And if you're really serious about moving offshore, whether it's you or your business, then you must read The Ultimate Guide to Going Offshore.  This guide will answer all of your questions.
Is Nicaragua your favourite place on earth, the read Nicaraguan Passport – One Of The Best Spots for Financial Foreign Investments
Click here to re-read Part 1 of this article.
Author Bio:
Tyler Sorce is an American writer and chef currently based in New York City. He has previously worked in Rome, Paris, and Lisbon, documenting local cuisine and culture through words and photos. Follow his travels and favorite dishes on Instagram.

Like Our Articles?
Then make sure to check out our Bookstore... we have titles packed full of premium offshore intel. Instant Download - Print off for your private library before the government demands we take these down!