Living in Denmark
Traditions in Denmark
The Danish celebrate all the usual holidays like Easter, Mother's Day, Christmas or New Year and recently started to celebrate both Valentine's Day and Halloween as well, but they also have some traditions of their own, which are a big part of living in Denmark.
Shrovetide is a children's festival celebrated in February/March, they dress up and go around with their collection tins which they try to get filled with money.
Great Prayer Day is a special Danish festival falling on the fourth Friday after Easter Sunday, i.e. at the earliest on 17 April and at the latest on 21 May.
Denmark's Liberation from German occupation on the 5th of May, 1945. Many Danes still remember this day by placing lit candles in their windows.
5 June is the anniversary of the coming in force of the first Danish Constitution, the June Constitution of 1849.
15 June – Valdemar's Day or National Flag Day
23 June – St. John's Eve
Green Living
Creating a green and sustainable society is one of the key goals for Denmark. More than 20 per cent of Denmark's energy already comes from renewable energy, and the goal is to reach 100 per cent by 2050. Much of the renewable energy comes from wind turbines, where Denmark is a world leader when it comes to developing new technology.
The Danish cycling culture is another example of a green and sustainable society and Copenhagen alone has around 400 km of cycle paths, and about 40 per cent of the capital's population commute to work by bicycle.
Source: http://denmark.dk/en/green-living/
Working in Denmark
Working Permit
Foreigners must have a residence and work permit in order to reside and work in Denmark, if they are a citizen of a country outside the Nordic countries or the EU/EEA. The obtainance of a work permit depends completely on the qualifications the job seeker possesses. It is the responsibility of the foreigner to get his or her own work permit, in case one works without permit it might lead to deportation, a fine and even imprisonment.
These rules also apply in the case of voluntary/unpaid work.
Working Schemes
A number of schemes have been designed in order to make it easier for highly qualified professionals to get a residence and work permit in Denmark.
Experience the Insider community that takes your international lifestyle to the next level. Download your FREE guide
"18 Steps to Implementing Your Plan B" instantly!
The Greencard scheme makes it possible for highly qualified professionals to come to Denmark in order to seek work and subsequently work in Denmark.
The Positive List is a list of the professions currently experiencing a shortage of qualified professionals. Persons who have been offered a job in one of these professions, and who have completed the required education, have particularly easy access to the Danish labour market.
The Pay Limit scheme gives persons who have been offered a job with an annual pay above a certain limit particularly easy access to the Danish labour market.
The Corporate scheme makes it possible for employees in a company outside Denmark to be stationed in the company's Danish subsidiary, parent or sister company or similar for a period of time.
Traveling/Playing in Denmark
Hans Christian Andersen
If you love The little Mermaid or the Ugly Duckling you will surely love to follow Hans Christian Andersen footsteps into fairy-tale Denmark.
Taking pictures of The Little Mermaid statue in Copenhagen,  visiting Nyhavn where the author lived in three different houses during his lifetime , enjoying the view from the Round Tower over Copenhagen, where Hans Christian Andersen wrote many of his fairy-tales in the tower's library hall or visiting his childhood home on the island of Funen will bring you closer to the beloved author.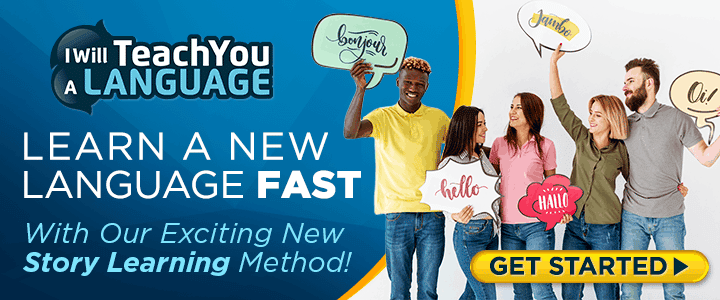 Other stops of the tour include The Hans Christian Andersen Museum, Holsteinborg Castle, Borreby Castle, Gisselfeld Abbey, Bregentved, Hans Christian Andersen Fairy-Tale House, King's Garden and Kulturcentret Assistens.
Danish Food
Denmark is Scandinavia's gourmet capital with 15 Michelin-starred restaurants. But even if you travel on a budget and can't afford fine dining you will thoroughly enjoy Denmark's food, like Smørrebrød (open sandwich) or the famous Danish hot dogs.
And for the sweet tooth there are always the Danish pastries, called Vienna Bread (wienerbrød) as they were first made in 1840 by Viennese chefs. And if you visit Denmark during the Christmas season don't forget to taste risalamande, a dish made from rice, whipped cream and almonds, served cold with cherry sauce.
Every area has its typical food and it is a great way to explore Denmark! God Appetit!
Investing in Denmark
10 Good Reasons  to Invest in Denmark
Welcome to the country of "the happiest people in the world." The Danish welfare society is characterized by high quality of life and a renowned work-life balance. Numerous international studies place Danish inhabitants at the top of happiness and general satisfaction rankings.
So why not invest in this beautiful country? To make the choice easier here are ten reasons why you should invest in Denmark:
The safe choice
Lucrative market access
The most flexible labour market
Highly qualified and motivated talent pool
The perfect hub
Easy business set-up
World leader in cleantech, ICT and life sciences
Cost efficient
World's best test market
High quality of life
Investing in ICT
Denmark is one of the top locations in the world for Information and communication technology (ICT) activities and investments, and is praised as the best test market in the world.
ICT is one of the major engines for growth, innovation and economic development in regions that have established themselves as information-friendly societies. Denmark is indeed such a region.
Why locate your ICT activities in Denmark?
Access to one of the world's best and most innovative talent pools
Government dedication for Denmark to be among the world's leading ICT nations
World-class Research and development facilities
Impressive track record of ICT innovations
Excellent collaborative business environment and cross-disciplinary research
World-class IP protection regulations
Competitive cost/quality proposition
International orientation and holistic mind-set of staff
Source: http://www.investindk.com/Home/Clusters/ICT
Retiring in Denmark
Foreign Pension in Denmark
You may be entitled to a foreign pension if you have lived or worked in another country than Denmark. It depends on the rules in the individual country whether you are entitled to have your foreign pension paid out in Denmark.
If you want to apply for foreign pension, there are different places you need to contact. If it is a matter of:
Pension from a country outside the EU/EEA, and with which Denmark has not concluded a special agreement: please contact the embassy of the country in question here in Denmark.
Pension from an EU/EEA Member State, Switzerland or a country with which Denmark has concluded a convention on social security: please contact the Danish authority Udbetaling Danmark if you live in Denmark and are entitled to Danish pension. Your application for Danish pension also serves as application for the foreign pension. Udbetaling Denmark will send a copy of your pension case to the Udbetaling Denmark International Pension, which will forward it to the foreign pension authority. If you do not receive Danish pension, you may choose to fill in an application form and send it to Udbetaling Denmark International Pension.
Please contact the foreign pension authority if you have any questions regarding the way in which your foreign pension is calculated or paid out.
Healthcare in Denmark
Once you have your residency in Denmark you will receive a CPR number (personal ID number) and a yellow health insurance card which allows you to use public health services. As not all the health needs are met by the public health insurance it is advisable to get a private insurance as well.
Everybody has to choose a general practitioner whose name will be included on the yellow insurance card. He is the one to refer you to a specialist or hospital if special care is needed or treat you himself if possible.
Here is probably the most extensive ebook on Everything You Ever Wanted To Know About Eliminating Your Taxes, Protecting Your Assets And Regaining Privacy Over Your Life And Investments. It is called The Ultimate Guide To Going Offshore.  Visit our bookstore to purchase it today!
I hope you enjoyed reading this article: Living in Denmark: An EscapeArtist Quick Take. If you have any questions, please contact our office HERE.
I've included some great articles for you to read, enjoy!
Pension Fund and Healthcare in Denmark
10 Good Reasons to Invest in Denmark
Unique Things to Do while in Denmark
5 Places you Can't Miss When Visiting Denmark

Like Our Articles?
Then make sure to check out our Bookstore... we have titles packed full of premium offshore intel. Instant Download - Print off for your private library before the government demands we take these down!