How The Global Teak Industry Is Changing… And How You Can Profit From It
The landscape of the global teak industry has changed significantly in the past couple of years.
Traditionally, the majority of the world's teak came from natural teak forests located in a few specific countries in southeast Asia. India, Thailand, Laos, and, by far the most significant, Myanmar traditionally accounted for the majority of the world's teak supply.
Myanmar alone has traditionally supplied 75% of the world's teak. However, due to the extensive logging of the natural teak forests in these countries, as well as the uneconomic practice of selling unprocessed teak logs as opposed to more valuable, processed teak sawn wood, all of these countries in the past several years have implemented bans on the exportation of unprocessed teak logs, as well as increased regulations on the logging of natural teak forests.
Myanmar, the world's most important country in terms of teak production, was the final country to implement these changes, in April of 2014. This is having a significant impact on the teak wood industry globally.
The Problem With The Old Teak Industry In Myanmar
Myanmar is a country rich in natural resources, teak being one of the most important of them.
In 1990, approximately 57% of the country was covered in forests, and much of that forest coverage was teak. However, due to excessive logging, the percentage of forest coverage decreased to 47% by 2005.
And, due to the country's old practice of selling teak as logs, the earliest stage of processing for timber, and subsequently the least valuable, the government and people of Myanmar saw very little profit from this massive amount of logging.
To remedy the fact that the country lost out on billions by not processing the teak domestically, and to combat the catastrophic deforestation that occurred over the past several decades, the practice of exporting unprocessed teak logs was banned in Myanmar and total logging quotas have been slashed.
Myanmar's ban on the exportation of teak logs and decreased logging quotas went into effect on the 1st of April of 2014.
This has had a significant impact on the teak industry in Myanmar. For instance, the Myanmar Ministry of Commerce reported in December of 2014 that Myanmar's export earnings from teak during the first 9 months (April-December) of FY2014-2015 were down 90% compared to that same time period a year prior (before the ban on exporting teak logs). Clearly, the ban on exporting teak logs is having a major effect.
The amount of teak exported from Myanmar is seeing a similar, though not quite as extreme, decline. For example, India's teakwood imports from Myanmar in FY2015 were down 50% of their imports in FY2014. The reason exports haven't decreased quite as drastically as export earnings are due to the unfortunately large illegal teak logging and exporting sector in Myanmar.
However, even with this active illegal sector, Myanmar's ban on teak log exports and decrease in legal teak logging quotas has still had a tremendous effect on the teak market in this country and the world, drastically decreasing the global supply of teak logs.
FREE GUIDE! Get Essential Information on Protecting Your Assets
18 STEPS TO IMPLEMENTING YOUR PLAN B
Enjoy this podcast from The Expat Money Show – JohnnyFD who talks about moving from the USA and living in Bali and Thailand.
The Rise Of African And Latin American Teak Plantations
As noted above, the world's supply of teak has traditionally come from natural teak forests. Due to over-logging and recent government bans on logging and exportation, however, this can no longer be the case.
The world's appetite for teak, however, continues to grow. This means that teak must come from somewhere other than Myanmar and the handful of other Southeast Asian countries that have traditionally dominated the market. And it is.
Enter Africa and Latin America. Teak plantations have been popping up in Africa and Latin America for the past several decades. Africa saw the first major boom of teak plantations, in such countries as the Ivory Coast, Ghana, Benin, Togo, and Nigeria.
Latin America came along a bit later, but several countries have now established robust teak plantations. These countries include Ecuador, Panama, and Nicaragua. Although the teak production of these countries is not nearly what the production potentials of their southeast Asian counterparts were, it is still significant and growing.
For example, the total land used for teak plantations in Nicaragua in 1995 was 630 hectares. By 2010 that number had increased to 7960 hectares. Likewise, in Panama in 1995, there were 3900 hectares of land used for teak plantations, and by 2010 that number had increased to 55,000 hectares.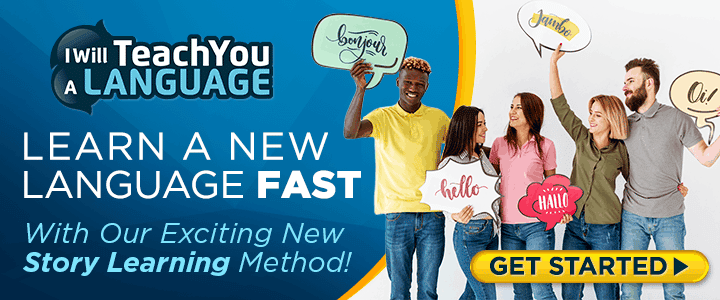 With the recent political events going on in southeast Asia in the teak industry, those numbers are only likely to increase even further.
What Does All This Mean For Teak Investors?
The teak industry is going through a major transformation. The countries that have been the traditional sources of teak are placing bans and regulations on the logging and exportation of teak in their countries.
Simultaneously, teak production in countries in Africa and Latin America is ramping up. This makes right now an excellent time to invest in a teak plantation in one of these growing areas, as the demand for teak is increasing while the supply from traditional sources is decreasing, and it is the teak plantations of Africa and Latin America that are poised to fill this void.
Parcels of teak are available for purchase right now in Nicaragua and Panama. These are plantations that are run by experienced, stable developers. Both of these teak investment opportunities can also be parlayed into obtaining permanent residency in the country in which the investment occurs, making these investment opportunities even more attractive.
I hope you enjoyed reading this article: How The Global Teak Industry Is Changing… And How You Can Profit From It. If you have any questions, please contact our office HERE.
Here is probably the most extensive ebook on Everything You Ever Wanted To Know About Eliminating Your Taxes, Protecting Your Assets And Regaining Privacy Over Your Life And Investments. It is called The Ultimate Guide To Going Offshore. 
I've included some great articles for you to read, enjoy!
The Ultimate Guide To Investing In Teak Wood
Teak: Frequently Asked Questions Part 1

Like Our Articles?
Then make sure to check out our Bookstore... we have titles packed full of premium offshore intel. Instant Download - Print off for your private library before the government demands we take these down!