An investment in teak can seem like a foreign concept to many. Many people have questions about the logistics and other issues pertaining to teak as an investment vehicle. For your convenience, I have prepared this article, which deals with answering some of the most commonly asked questions when it comes to teak. The subject of this article pertains to general information on the subject of teak and our plantations.
What is Teak?
As a general introduction, teak is a hardwood tree. It is considered to be one of the highest qualities of wood that exists in the world today. Teak possesses many amazing qualities, such as being resistant to rot, fungus, termites and even fire. This is due to the wood's high oil content. Teak is also known to be very workable, while also being a sturdy wood. Teak is known for its rich, honey-hue.
What is Teak Used for?
When it comes to teak as a product, teak has an established role in the production of many goods. Teak's many amazing qualities and resistances, as mentioned above, make it an ideal wood for the production of high wear-and-tear products, such as outdoor furniture and boat decking. Teak is in fact considered to be the wood of choice for outdoor furniture, as it can capably resistant weathering. Teak furniture is incredibly durable and can exist for well over a century. Teak's resilience and ability to resist rotting, as well as its gorgeous color, is also what makes it ideal for boat decking. Fun fact – the deck of the Titanic was made of teak.
Who Grows the Teak?
Our teak company is Teak Hardwoods. We are an established company that has been doing business in the Central American region for over 15 years now. One of the most unique and desirable aspects of doing business with Teak Hardwoods is that when you buy the teak, you will own the teak. Other teak companies, for example, may only give you shares in their corporation, but with the actual ownership of the teak remaining in their name. Teak Hardwoods will actually sign over a plot of land to be put into your name, meaning that you will own the land that the teak trees grow on as well the teak trees themselves.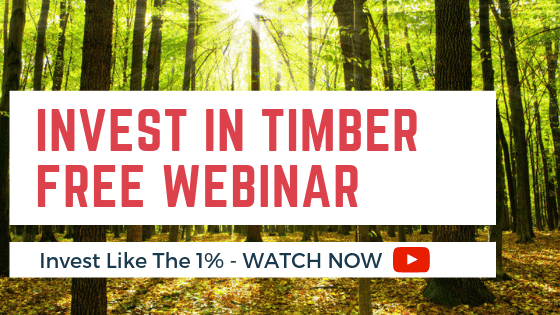 Who Else Is Involved?
Teak Hardwoods does not work alone. To manage our teak plantations, we work with other established corporations in the region who have experience in managing teak plantations. In Panama, our teak parcels are managed by GeoForestal S.A., an on-site, Panamanian management team, who in addition to managing plantations, germinates and provides the majority of teak seedlings to the teak industry in Panama. They have been managing the property for the past 17 years. They will complete the needed future thinning's and see that the trees are maintained and healthy. At our Nicaraguan plantation, the timber is managed by a professional forestry team and protected by 24-hour security.
Is it legit?
Some of you may be thinking to yourselves, "I have heard stories of people getting scammed by teak investments in Latin America before. How do I know this is not a scam?" As stated above, Teak Hardwoods has been doing business in Central America for more than 15 years. We are an established company with a solid reputation. We make all necessary efforts to ensure sure that our investors know that we are a legitimate operation. We regularly run tours of both our Panama and Nicaragua teak plantations, so that investors can see for themselves that the teak is real and that it is planted and growing.
Where did this Project Come From?
Finally, some of you may be wondering who is behind this project. The people behind this project are Mike Cobb, the founder and CEO of ECI Development ( www.ecidevelopment.com ), a Latin American real estate company that has property in four countries. Having been in the region for almost two decades, Mike is familiar with the resources that Panama and Nicaragua have to offer, and the benefits of being a teak owner. Joel Nagel, a well-known overseas investment and asset protection attorney for Nagel & Associates, is also behind the teak project.
What is the next step?
I hope this article has helped you to better understand the basic concept of teak as a tree and of Teak Hardwoods, for even more information make sure to catch this special presentation on everything you would want to know about teak as an investment. Timber plantations can certainly seem like a foreign concept, but once you delve into it a bit and gain an understanding of the product, you can see why it is such an amazing opportunity. Make sure to read Part-2 in the Teak FAQ Series.
In-demand, yet of dwindling supply in the marketplace, Teak is a remarkably valuable hardwood that is extremely durable, practical, and beautiful. To learn more about this opportunity watch this special presentation by Rachel Jensen and Mikkel Thorup.

Like Our Articles?
Then make sure to check out our Bookstore... we have titles packed full of premium offshore intel. Instant Download - Print off for your private library before the government demands we take these down!