One of the things about teak that makes it so valuable is its rarity. Teak trees grow naturally in only 4 countries in the entire world. These countries are Laos, Thailand, India and, by far the most significant, Myanmar (former Burma). Over the past several decades, teak has been unscrupulously logged in its natural growth forests in these countries. In 1990, for example, forest cover accounted for 58% of the land area in Myanmar. By 2010, that number had shrunk to just 47%. Now, environmentalists and local government officials are starting to take notice. Action is being taken in the form of regulations and bans. The most recent, and by far most important, is Myanmar's recent decision to end logging of teak.
What We Know
John Swe Ba, the managing director at Myanmar's Ministry of Natural Resources and Environmental Conservation, has recently said that there will be implemented in the near future a total ban on teak logging in the country of Myanmar. "We have been reducing timber extraction, and now we have decided to stop logging completely," Mr. Ba was quoted as saying in late-April of this year.
This is a very serious announcement and one that will surely have ramifications for the global teak market. Myanmar, as stated above, is the single most significant player in terms of global teak supplies. It is estimated that Myanmar has traditionally supplied as much as 75% of the global teak supply. Therefore, for this country to announce a total ban on the logging of their teak forests, is a very significant announcement.
Why This Is Happening
Attempts at curbing the over-logging of teak in southeast Asian countries is nothing new, of course. There have been movements and laws to protect natural, old growth teak forests in these countries for years. There are already in place regulations on the amount of teak that can be logged in all of these countries. Myanmar has been the most active in making regulations to combat over-logging of teak trees. In 2011, the newly elected government put in reforms to reduce teak logging. These reforms were made even more severe in 2014 when the government banned the exporting of unprocessed teak logs. And of course, the most recent news of the government's total ban on logging of teak. What all of this news means is that the world's largest teak supplier is cutting off its supply, leaving room for new teak suppliers to enter the market.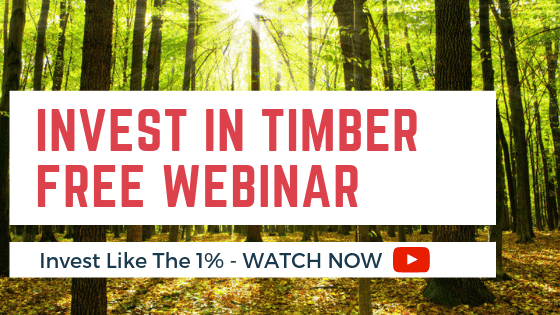 What Does This Mean For You
While this may be bad news for consumers of teak products, who will surely see prices rise on anything that is made out of teak, this is also good news for teak producers, namely plantation teak producers. As the global supply of old growth teak dwindles, due to a combination of depleting the limited natural supply that is left, as well as from government regulations that choke off the world's old growth teak supply, a void is being created for the supply of teak. When consumers can't get teak from countries they have traditionally relied on, such as Myanmar, they will turn to new sources, like plantation teak grown in Latin America.
Teak is a tropical tree, and as such, can only be grown in certain climates. Elements such as rain fall and soil conditions need to be specific to the needs of the teak tree so that it can grow and thrive. Central America is the perfect environment for teak trees to grow, as the environmental conditions of Central America reliably mimic those of southeast Asia.
Who Is Picking Up The Slack?
Boasting the appropriate climate conditions, Latin America is an excellent place for opportunistic investors to search out investment opportunities. For anyone looking to take advantage of this magnificent opportunity, there are options. Currently, teak plantations in Panama and Nicaragua have teak planted and growing. And the best part is, they have it for sale as well, and well within the price range of any investor. For those who are forward-thinking enough to recognize the amazing opportunity that investment into plantation teak entails, the time to invest is now.
And the good news keeps coming. Investment into Central American teak is not only an opportunity to secure an advantageous position in a changing market, but it is also a sound investment in terms of lifestyle and personal protection. This is because investment into a teak plantation in one of these countries can very easily be used to gain permanent residency in the country of investment. Having a second, or even third, residency in a foreign country is an excellent way to provide a Plan B for any sort of disaster which may befall an individual's home country.
What's Next
News of Myanmar's ban on teak logging will certainly have major impacts on the global teak market. For consumers of teak, it will surely come as unwelcome news, as it will raise the price of teak. But, as if often the case with bad news, for those enterprising and opportunistic enough to take advantage of a good situation when it comes their way, this news can be seen as a blessing. Investing in a teak plantation now can allow an investor to benefit from this news.
In-demand, yet of dwindling supply in the marketplace, Teak is a remarkably valuable hardwood that is extremely durable, practical, and beautiful. To learn more about this opportunity please watch this special presentation by Rachel Jensen and Mikkel Thorup.
Here is a great article I believe you will enjoy reading:
FREE GUIDE! Get Essential Information on Protecting Your Assets
18 STEPS TO IMPLEMENTING YOUR PLAN B
The Ultimate Guide To Investing In Teak Wood
For more information on Understanding Teak Investment, please fill out this form and we will have one of our specialists reach out to you.

Like Our Articles?
Then make sure to check out our Bookstore... we have titles packed full of premium offshore intel. Instant Download - Print off for your private library before the government demands we take these down!