The Registan – Samarkand
Central Asia.  The very words evoke the ultimate in the remote, the exotic, the unknown full of wonders.
Here you will find the ancient cities of the Silk Road still in all their splendor, and one of the glitziest cities you'll ever see built yesterday in the middle of nowhere. Here you will find the Mountains of Heaven, the Door of Hell, and the Seven Pearls of Shing.
An enormous area in the center of the Eurasian continent – larger than India at 1.5 million square miles – the "Five Stans" of Central Asia were once part of the Soviet Union:
With the dissolution of the USSR at the end of 1991, each declared independence and were promptly accepted as separate Member States of the United Nations on the same date, March 2, 1992.  In all five, the Soviet apparatchik in control during the USSR maintained his personal dictatorship:
*Nursultan Nazarbayev (1940-present) in Kazakhstan.
*Askar Akayev (1944-present) in Kyrgyzstan.
*Emomali Rahmon (1952-present) in Tajikistan.
*Saparmurat Niyazov (1940-2006) in Turkmenistan.
FREE GUIDE! Get Essential Information on Protecting Your Assets
18 STEPS TO IMPLEMENTING YOUR PLAN B
*Islam Karimov (1938-2016) in Uzebkistan.
Kazakhstan's Nazarbayev and Tajikistan's Rahmon still run their countries today.
When Turkmenistan's Niyazov died in 2006, his fantastically eccentric personality cult was succeeded by his vice-president, Gurbanguly Berdimuhamedow.  When Uzbekistan's Karimov died in 2016, his prime minister succeeded him, Shavkat Mirziyoyev.
The only original ruler alive and no longer running his country is Kyrgyzstan's Akayev, who was overthrown in a popular revolt in 2005 called the Tulip Revolution.  After a dozen years of chaos, Sooronbay Zheenbekov was elected president in November 2017 – the first free and peaceful democratic election the country has ever had.
Yet slowly but surely, and to varying degrees each of the Five Stans has been entering the 21st century.  Each is different, fascinating in its own way.  While most all world travelers dream of visiting all five, few do.  What's more, those few that do rarely experience the coolest places in each.
That's what we're going to do in September.  Ready? Here we go.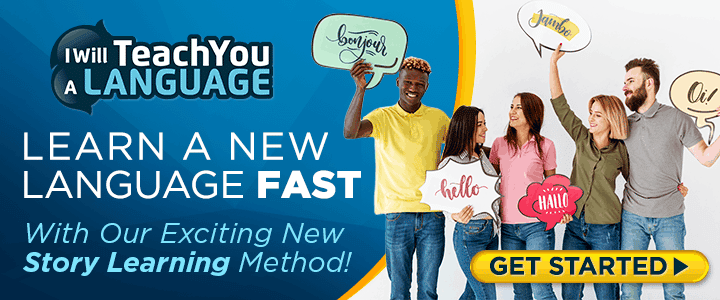 Kazakhstan is enormous, the 9th largest country on earth, a little over one million square miles.  Yet only 18 million people live here. That's because so much of the country is uninhabitable – the vast Kyzyl Kum Sand Desert, and even vaster dry wasteland called the Kazakh Steppe.
This is a land for nomads – and indeed, qazakh is ancient Turkic for "wanderer" or nomad.  Since "stan" means "land" in Persian, Kazakhstan literally means "Land of Nomads."   It was here that a group of Proto-Indo-Europeans migrated from their homeland (the Pontic-Caspian Steppe), whom paleo-anthropologists call the Botai nomads.  In the area north of present-day Astana (see map above) around 3500 BC, they were the first people to domesticate the horse.
Millennia later, over 500 years ago, Turkic nomads combined with the descendants of Genghiz Khan's Mongols to form the Kazakh Khanate (1465-1847).  By the middle of the 1800s, it was conquered by and absorbed into the expanding Russian Empire.  By 1900, over one-and-a-half million Russians, Slavs, Germans, and Jews had settled into what is now northern Kazakhstan.
During the Russian Revolution of 1917, the Kazakhs tried to break free of Moscow's rule – but were quickly and brutally reconquered by Lenin's Bolshevik Communists, who recreated the Russian Empire into the Soviet Union.  The Kazakh Soviet Socialist Republic was formalized in 1936 with the provincial capital at Alma Ata.
Shortly after independence, Nazarbayev changed the name of Alma Ata to Almaty, and decided to build a new capital.  Almaty was right next to China, he wanted something more central. So right in the middle of nowhere, he constructs Astana – "capital city" in Kazakh.  And when you see it, you won't believe your eyes.
Everything has been built in the last 20 years with money no object – for this country with a population smaller than Romania or the state of Florida has gigantic natural resources – oil, natural gas, coal, iron, gold, copper, uranium, chromium, on and on.
Thus the most extraordinary sight to see in this giant country is its 20 year-old capital – so that's what we do in our first Stan:
It's business during the day, but fun at night with an overload of bars, nightclubs, and restaurants of every variety.  The Kazakhs know how to have a good time – and so will we.
Kyrgyzstan – a less vowel-challenged version is Kirghizia – is the size of Nebraska with a population a bit bigger than Demnark's (6 million).  The Kirghiz people are a genetic mélange descended from Cro-Magnon mammoth hunters in Siberia to Genghiz's Mongols, with fragments of dozens of ancient Central Asian tribes mixed in.
Over the past several hundred years, Kirghiz nomadic herders and their lands were in turn taken over by the Mongols, the Chinese, the Uzbeks, and lastly the Russians, who incorporated them into their Empire in 1876.  They rebelled repeatedly, the last of which in 1917 against Lenin's Communists was hideously repressed.
Political stability has been elusive since independence.  Coups, counter-coups, protests, riots, clashes have been going on for years.  Now at last, stability and peace have arrived since the election of Sooronbay Zheenbekov as president last November.
80% of Kyrgyzstan is covered by the momentous Tian Shan Mountains – The Mountains of Heaven in Chinese – with many peaks reaching 7,000 meters/23,000 ft.  Little wonder the country is dubbed "the Switzerland of Central Asia."  The majority of Kirghiz are still nomadic horsemen shepherding their horse herds and flocks of sheep between summer and winter pastures, living in their spacious round tents called yurts.
Thus the best experience you can have in Kirghizia is to meet these people and stay in one of their yurts amidst the glorious scenery of the Mountains of Heaven and Central Asia's most beautiful lake, Issyk Kul.
One thing you'll do a lot of with Kirghiz nomads is drink mass quantities of kumiss – fermented mare's milk with an alcohol content of about 3%.  You'll be amazed how much fun it is to stay in a yurt.
Uzbekistan is a little bit bigger than California, with the same number of people, about 40 million.  It's one of the world's only two double-landlocked countries (every bordering country is also landlocked – can you guess the other?  Liechtenstein). It's hands-down blow-your-mind fascinating.
We've seen the stunning architectural glitz while partying the night away in Kazakhstan, and stayed with nomads in Kyrgyzstan.  Here we find cultural and ancient historical magnificence like nowhere else on our planet. Which means we go to Samarkand, Bukhara, and Khiva.
The World Heritage Site of Samarkand is almost 3,000 years old.  When Alexander the Great conquered it in 329 BC, the Greeks called it Marakanda, which flourished under the Greek rulers of the Greco-Bactrian Kingdom.  Moslem Arabs seized it in 710 AD, Genghiz Khan sacked it in 1220.  Another Moslem conqueror arose over a century later, Timur (1336-1405), known in the West as Tamerlane, creating an enormous area of conquest from the Black Sea to Afghanistan with Samarkand as his capital.
The result is one of the world's truly great ancient architectural wonders.
The World Heritage Site of Bukhara has architectural wonders galore as well, but its greatest charms are its people who have lived here for so many centuries and continue to live their traditions.
Yet Bukhara is also a city-museum with over 140 architectural monuments going back thousands of years.  Oldest is the Well of Job, the site of where Job in the Old Testament struck the ground with his staff and out gushed a spring in the desert.  Job, after all, is identified as from "the Land of Uz" which is "east of the Euphrates" – Uzbekistan.
Then there's the Ark Citadel with its massive walls built by the Khans of the Bukhara Emirate before the Russians took over.
There's so much more, and the wonders continue in the World Heritage Site of Khiva, with its walled center of Itchan Kala.
Above is the smallest glimpse of these man-made world wonders.  Now it's time for a wonder of nature.
Tajikistan is the size of Iowa or Bangladesh, with a population the size of New Jersey or Honduras (9 million).  The Tajiks are not Turkic like the other Stans, but are related to Persians speaking a dialect of Farsi.  Much of Northern Afghanistan is ethnic Tajik.
It is incredibly mountainous, with the Pamir Plateau crossed by Marco Polo in 1272 known as "the Roof of the World."  That's near the border with China. Where we're going is near the Uzbek border where almost no Westerners have been for a long time.  That's because due to political difficulties the border was closed.
Those difficulties have now been resolved thanks to Uzbekistan's new leadership.  The border has just been opened so that we can visit a magical place known as The Seven Pearls of Shing.
We cross at Penjakent, proceed up the Zeravshan Valley in the Fann Mountains, then up a remote side valley in our four-wheel drive jeeps.  This is the Valley of Shing, which contain a 20 kilometer-long chain of stepping-stone lakes, rising from 4,000 ft to 7,000 ft, each one astonishingly clear and of different colors.  Here are four of The Seven Pearls of Shing:
We stay overnight at a lakeside guest house, and take time to visit villagers in the valley who have lived here for millennia and still speak a version of ancient Sogdian – the language of those whom Alexander fought 2300 years ago.
Returning to Uzbekistan, after Khiva we cross another border, into our Fifth Stan.
Turkmenistan, while almost the size of Spain has a population no bigger than Singapore (5.5 million).  The Turkmen are the descendants of Turkic-Mongol tribes who came here over a thousand years ago.  The country is mostly one vast sand dune called the Kara Kum (Black Sand) Desert.
Yet the place has humongous amounts of natural gas – 6th largest reserves in the world.  In 1971, Soviet engineers found a pocket of natural gas in a remote region of the Kara Kum.  When their drilling rig collapsed into an underground cavern, releasing gases they thought poisonous, they set it on fire expecting it to burn off.
It never has.  Thus was created the Darvaz Gas Crater, known to locals as The Door to Hell.  On our drive from Khiva to Ashgabat, Turkmenistan's capital, we'll camp here overnight.  This is an evening and a sight you'll never ever forget.
Be prepared for never-ending shocks when we arrive in Ashgabat.  The city holds the Guinness record for most marble-clad buildings on earth – all apartments for government employees.  The astoundingness of dictator Niyazov's largesse was limitless in constructing his personality cult.
Here's the approach to his monument, his statue in solid gold, and him as a mounted Turkman warrior saving the world – also in solid gold:
No worries, though – the Turkmen take all this in stride, they're welcoming and fun.  I had an enjoyable, albeit bizarre, time when I was here recently, and so will you.
©2019 Jack Wheeler – republished with permission

Like Our Articles?
Then make sure to check out our Bookstore... we have titles packed full of premium offshore intel. Instant Download - Print off for your private library before the government demands we take these down!