The Expat Life In Ambergris Caye, Belize
The most popular place for expats to live in Belize is Ambergris Caye.
This island is at the top of every list for those wishing either to visit or move to this country. It is located northeast of Belize in the Caribbean Sea, while Belize Barrier Reef and the Great Blue Hole are located just a short boat ride from its shores.
The island itself is small, but it's the bigger of Belize's two popular islands. It is about 25 miles from north to south and is only five miles across at its widest point. The center of the island is home to a mangrove swamp, and sandy beaches line the island's edges. Its city is San Pedro, and most of the transportation around the island is carried out through golf carts. This contributes to a very laid-back lifestyle.
About Ambergris Caye
Belize's largest island is known for its beaches and water sports, like scuba diving and snorkeling. It is also known for its large expat population and real estate market.
The island was inhabited by a Maya community during pre-Columbian times, and although they left behind some artifacts, such as their red ceramics, the best Mayan ruins can be found through tours that take you to the mainland. You can book these tours through many resorts on Ambergris Caye, so you're not missing out on anything by saying on the island.
The island's tourism development began in the early 1970s, and it has taken off since then, with more people realizing all that the island has to offer. San Pedro is the town located on the island, and it is getting to be more developed as well. It was once a quaint, colorful little town and now it is becoming more of a tourist hot spot, with souvenir shops and paved roads becoming more of the norm. Still, most travel is dominated by golf carts. Somehow the city and island are able to grow and develop while still maintaining the laid-back style of "island life."
Handpicked Related Content: 5 Reasons Ambergris Caye Belize Is A Caribbean Tropical Paradise
Why Ambergris Caye Appeals To Expats
Ambergris Caye appeals most to divers, snorkelers, fishermen, and sailors. Its clear waters and scenic beaches draw many in, but the active social life among the expats plays a large role as well.
This island comes with a bit of a higher cost of living than many of the rest of the places in Belize in which you could choose to retire or relocate, but the trade-off is huge. Ambergris Caye is where expats have found the most by way of activities, amenities, and luxuries. The higher cost of living here is thanks to the fact that almost everything must be transported over the sea to reach the island, which would be a fact of life on any island. Condos, resorts, and overall development in the real estate area is thriving, which is also producing a great deal of opportunity who wish to invest in the country – another big perk!
Belize also offers a Qualified Retirement Program in which retirees can qualify for a benefits package that's hard to turn down! It includes the ability to bring over personal goods duty-free, and tax benefits for those looking to invest.
Handpicked Related Content: The Real Estate Market In Belize: What Does The Rest Of 2020 Hold?
Things To Do
The island throws free live music and festivals on the beach at every turn. There is a wine and cheese bar expats are known to frequent, espresso cafes, gyms, and yoga studios along with beach cafes and fine restaurants. All of these amenities are what bring the expat population together and socializing, something you may not find as easily in another location.
FREE GUIDE! Get Essential Information on Protecting Your Assets
18 STEPS TO IMPLEMENTING YOUR PLAN B
There is a reason that Ambergris Caye is the most frequently visited part of Belize. The biggest part of that reason lies a half-mile from the island's shores: The Great Blue Hole and the coral reef system, which is the second-largest in the world.
The island also hosts trips to the famous Shark Ray Alley, a highly popular snorkeling spot, Hol Chan Marine Reserve, the Turneffe Islands, Mexico Rocks, and Lighthouse Reef. In many of these areas, you'll be astounded at all of the exotic species of wildlife that surrounds you, since this country's natural wonders are so heavily protected.
116: How To Move To Panama Or Use It As Your Plan-B Residency – Mikkel Thorup
Neighborhoods
There is only one town on the small island, so neighborhood options are limited. North of San Pedro Town is where many of the island's resorts and upscale areas are.

This area offers a more peaceful and secluded feel to that of life in the town. The downside is that it's a bit too far to walk from this area into town to find things to do, so you'll need reliable transportation. South of town is primarily residential as well. It all depends on what you like!
Here is probably the most extensive ebook on Everything You Ever Wanted To Know About Eliminating Your Taxes, Protecting Your Assets And Regaining Privacy Over Your Life And Investments. It is called The Ultimate Guide To Going Offshore.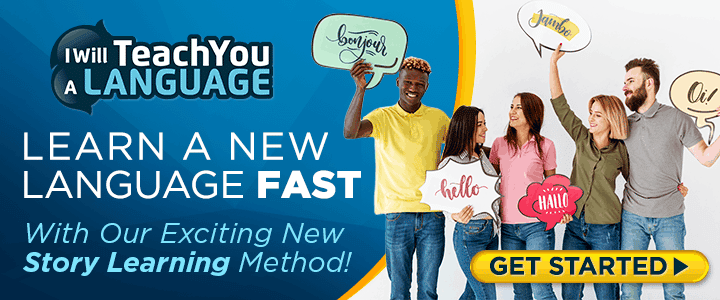 I hope you enjoyed reading this article: The Expat Life In Ambergris Caye, Belize. If you have any questions, please contact our office HERE.

Like Our Articles?
Then make sure to check out our Bookstore... we have titles packed full of premium offshore intel. Instant Download - Print off for your private library before the government demands we take these down!