Egypt.
Egypt is a country for both adventure and history lovers alike. It offers some of the world's most amazing wonders along with natural beauty and ancient temples and tombs. The people are warm and welcoming, and the cost of living is more than affordable. It's no wonder the capital city of Cairo is full of expats. Who wouldn't want to go to Egypt?
History
Egypt was once home to one of the world's greatest civilizations. A unified kingdom was established around 3200 B.C., and it was followed by a series of dynasties over the next 3,000 years. The last dynasty was overtaken by the Persians in 341 B.C., and that changed to the Greeks, Romans, and Byzantines. In the seventh century, the Muslim Rashidun Caliphate overtook the region with only 4,000 troops and introduced the Arab language to Egypt. The Muslim Rashidun Caliphate continued to rule for the next six centuries. It was in 1250 that this rule was interrupted by an overtaking of a local military group called the Mamluk Sultanate. Egypt was ruled by similar groups over the next 300 years, until the Ottoman Empire overtook the country.
It was during the years of 1859 and 1869 that the Suez Canal was built to connect the Mediterranean Sea to the Red Sea and Egypt became a hub for world transportation. This is when Britain took an interest in the country and overtook it in 1882. It wasn't until 1952 that Egypt gained full independence.
In 1971, the Aswan High Dam was completed. The dam and the resulting Lake Nasser made a vast impact on Egypt's economy. With the largest population in the Arab world rapidly growing, and with limited arable land, the dependence on the Nile has continued to overtax the country's resources. The government is continuing its work in strategizing ways to combat this through economic reform and heavy investment in communications and infrastructure.
Enjoy this podcast from The Expat Money Show – JohnnyFD who talks about moving from the USA and living in Bali and Thailand.
Culture
With such a long and extensive history, Egypt now has a strong culture that dates back thousands of years. Some ancient traditions have remained; others have evolved according to the influence of immigrants coming from other Arab nations. For example, because of their religious principles, Egyptians are typically found by travelers to be very mild mannered and polite. In fact, the Egyptian people have been found to be so helpful that sometimes travelers will notice that, when a question is asked, entire groups of people will try to come to their aid.
Egypt is the most progressive country in the Middle East when it comes to media. It is the only Arab country with a movie industry, and it has been making movies since the 1930s. Other important entertainment venues in this culture include the Cairo Opera House, the National Puppet Theater, Pocket Theater, and National Symphony. The country also boasts its ancient art traditions through its museums and has produced a Nobel prize winner in literature.
Residency
For those seeking to live abroad in Egypt, there are residency options that vary anywhere from one year to five years. You can stay in Egypt for a consecutive 10 years in order to apply for citizenship. Here are some of the visa options for those looking to start a life in Egypt:
Tourist Visa
Also called an entry visa for Egypt, the tourist visa is mandatory for any foreign traveler and can be gained at any entry point to the country for a $25 fee. It is good for 30 days and it is also renewable.
Work Visa/Permit
While Egypt doesn't have a specific visa for work, it does require a work permit in order to hold a job within its borders. You can enter on the visa of your choice and then apply for the work visa, which is good for one year and can be renewed.
Temporary Residency 
You can apply for a temporary residence visa for either one year, three years, or five years. These can also be renewed.
Cost of Living
One very appealing aspect of life in Egypt is the low cost of living, thanks to the exchange rate that is favorable to those reliant on the American Dollar or European Euro. In addition to a low cost of living, investment opportunities by way of real estate are also growing in appeal. Demand is high in this market, and with such a low cost of living, this type of investment may not be out of the question.
Experience the Insider community that takes your international lifestyle to the next level. Download your FREE guide
"18 Steps to Implementing Your Plan B" instantly!
A three-bedroom apartment in Cairo (the most popular expat destination and largest city in Egypt) costs around $342 USD per month.
A one-bedroom apartment in Cairo runs at about $160 per month.
Dinner for two at a mid-level restaurant with three courses costs under $17.
A week's worth of groceries for two can cost under $10-$15.
You could easily live a luxurious lifestyle for under $1,000 per month in this country, which could do wonders for stretching a pension over a lengthy amount of time.
Landscape and Climate
Egypt mostly consists of a dry, desert climate made up of hot summers and mild winters. Over 90 percent of the population lives along the banks of the Nile, which flows right through the middle of the country, in order to live off of the resources it provides. You can find desert plateaus and sparsely populated beaches in this country, along with ancient pyramids and mountains. The highest point in the country is Mount Catherine, and the lowest point is the Qattara Depression.
The coast along the Red Sea offers the best diving and snorkelling areas, desert land above the waterline. You can also enjoy hot springs in places like the Siwa Oasis. While the climate and landscape stay pretty consistent throughout the country, there is no shortage of things to do there. Take a camel or ATV ride along the desert, visit an oasis, and go to see the ancient Pyramids of Giza. There's no end to the fascination and wonder that Egypt has to offer.
I hope you enjoyed reading this article on Egypt. If you have any questions, please contact our office HERE.
I've included some great articles for you to read, enjoy!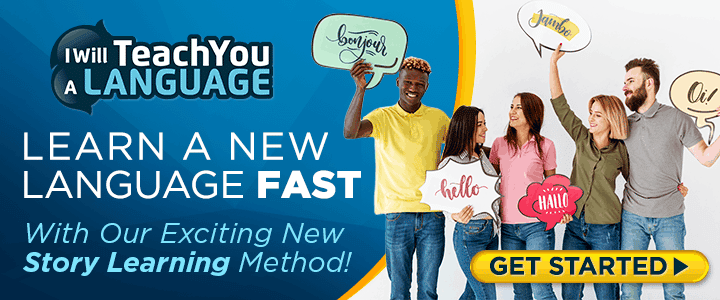 Like Our Articles?
Then make sure to check out our Bookstore... we have titles packed full of premium offshore intel. Instant Download - Print off for your private library before the government demands we take these down!