A Complete Guide To Buying Property In Dubai
Dubai has long been a place that people dream about moving to. With a more luxurious lifestyle, beautiful beaches, and large shopping malls painting a picture of a better life in people's minds, Dubai offers fantastic restaurants and designer shops cementing the fact that this paradise in the UAE is the place to be. As more than 70% of the Emirate's population consisting of expats, it is actually a very common occurrence for foreigners to purchase property or land in Dubai.
With that being said, almost 70% of residents don't actually own their homes, with renting being a very popular route for many to take. The reasons for this are quite simple and are common knowledge amongst those who make the move to Dubai. The first being the fact that many people just aren't sure how long they are going to be living there. Another common reason is that to buy a property within Dubai, you are required to pay a 25% deposit, and this is often a stumbling block for people looking to make the move. However, if neither of these reasons is likely to impact on your move, then purchasing a Dubai property truly can be a fantastic experience.
Whether buying to experience the widely talked about lifestyle or simply as an investment opportunity, it is important that you understand everything about Dubai property investments, to ensure that it is right for you. Our guide will help you to understand different aspects of investing in Dubai, and it will help you to make better decisions throughout the whole process.
Purchasing Property In Dubai – Types Of Properties

As a foreigner looking to purchase property in Dubai, there are three main types of property that you are able to buy, including Commonhold, Freehold, and Usufruct properties.
1. Commonhold Properties
Commonhold properties are often apartments, meaning that fees such as maintenance and repair are often required. Ownership of a commonhold property means that you are able to buy, sell, or rent the property out, as well as being able to pass it through as inheritance.
2. Freehold Properties 
Freehold properties are the most common amongst investors looking to purchase property as part of an investment opportunity. Much like commonhold properties, freehold properties can be purchased and sold, as well as passed down as an inheritance. Freehold property must be purchased from a developer that has been approved by the Emirates Government.
3. Usufruct Properties 
The final property type is Usufruct properties, and they are essentially long-term leases of the property, of which last for between 10 and 100 years. The length of the lease depends on whether you are purchasing residential or commercial property – and as part of the lease, you are able to do what you wish with the property, apart from completely destroying it.
Travel Adventurer Visits Every Country In The world! Not Once But Twice!
Finding The Right Property For You
When searching for your ideal property on the Dubai property market, it is very important that you consider a number of different things. Although you will have particular interests as to the style of property and everything that it includes,  there are some more in-depth considerations that you should make during your search.
Consider Different Locations 
Regardless of whether you are looking to move to Dubai or are looking for your next investment opportunity, choosing the right location is very important. For those looking to move to Dubai, finding the right location for you can be the difference between whether or not you feel that making the move was the right decision. Whereas for investors, choosing the right location is important for attracting tenants to your property and can have a big impact on the success of your investment. By considering different locations, you are sure to find the best location for you, regardless of your reasons behind purchasing the property.
Research Traffic Levels In The Area 
Dubai is well known for having very bad, traffic-heavy roads, and for many people, this is a big problem. Roads leading into the center of Dubai can be terrible on a daily basis, so if you are likely to need to travel into the city every day, it is advised that you look for property nearby.
Property Parking 
Although not always a primary consideration when looking for property abroad, it is very important for you to consider the parking availability, particularly in Dubai. If the property doesn't have indoor or covered parking, then the extreme heat is likely to make your car unbearable to drive in. The sun can cause a build-up of heat in your car when left exposed, and this is not something that will add to a better quality of life.
FREE GUIDE! Get Essential Information on Protecting Your Assets
18 STEPS TO IMPLEMENTING YOUR PLAN B
The Dubai Property Market
Property prices in Dubai are currently at a low level in comparison to historical prices, with prices having fallen 17% between 2014 and 2016, despite a slight increase in December 2016. The market has experienced a number of ups and downs in recent years, although those living there do consider the market to be steady overall. It is thought that prices are currently at the lower end of the scale, with the idea that prices are likely to increase in the coming years, making now the perfect time to purchase Dubai property for both investment and lifestyle purposes.
Following changes to the law in 2002, foreigners are now able to buy, sell, and rent property in Dubai, with the removal of any special permissions or regulations that were previously in place.
Dubai Property Taxes And Fees
Regardless of whether you are buying property for personal interest or to invest, the Dubai tax system is very appealing and is presented in a very simple way. The taxes and fees set for purchasing a property in Dubai are as follows:
| | |
| --- | --- |
| Tax or Fee | Amount |
| Dubai Land Department transfer fee | 4% plus AED 540 administrative fee |
| Abu Dhabi transfer fee | 1% to 2% |
| Estate Agency fee | 2% of property purchase price |
| Property Deposit | 4% of property purchase price |
| Registration fees | AED 2000 for properties below AED 500,000 OR AED 4000 for properties above AED 500,000 |
| Valuation fee | AED 2500 to AED 3500 |
| Mortgage Processing fee | Up to 1% of the total loan amount |
| Mortgage Registration fee | 0.25% of loan, plus a fee of AED 10 |
| Conveyancing fees | AED 6000 to AED 10,000 |
For more information on moving overseas, please check out The Expat Money Show with Mikkel Thorup 
Please visit Amazon to purchase Mikkel's #1 Best-Selling book Expat Secrets. and follow Mikkel Thorup on Twitter @ThorupMikkel
I hope you enjoyed reading this article: A Complete Guide To Buying Property In Dubai. If you have any questions, please contact our office HERE.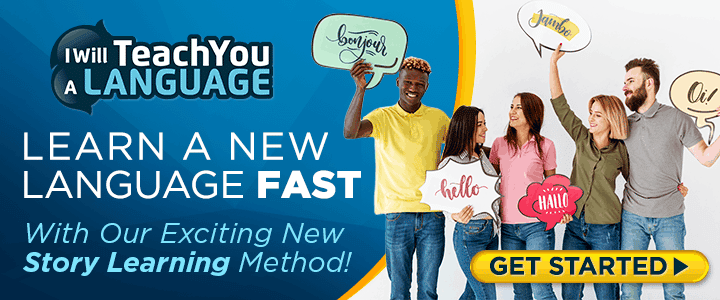 I've included some great articles for you to read, enjoy!
20 Reasons Not To Move To Dubai (In No Particular Order)
UAE. Visa Information, Travel Restrictions, And Other Important Things To Know
Why Dubai Is One Of The Best Offshore Havens
Author Details
Peter Scully is an online marketing consultant for Hopwood House, a specialist property investment firm with a wide range of investment opportunities throughout the globe, including properties for sale in Dubai, Spain, Portugal, and the UK.

Like Our Articles?
Then make sure to check out our Bookstore... we have titles packed full of premium offshore intel. Instant Download - Print off for your private library before the government demands we take these down!