Dubai
The city of Dubai, the capital of the emirate of the same name in the UAE, was the world's 4th most visited city as of 2016. Dubai's skyline is one of the most impressive in the world, dominated by record-breaking buildings like the Burj Khalifa, the tallest manmade structure on earth. As the "shopping capital of the Middle East," Dubai has 70+ shopping centers within the city limits, along with traditional open-air souk markets. The tourist attractions are similarly grand in scale, from camel rides to hot air balloon tours, a number of waterparks, and the largest choreographed fountain system set to music in the world.
Dubai's climate is typically hot for a desert region, peaking in August with daytime highs around 41°C/106°F and overnight lows of just 30°C/86°F. Winters are temperate, with the coldest January days averaging temperatures from 14°C/57°F to 24°C/75°F.
The city is a prime destination for expatriates from all over the world, with only 15% of residents identified as UAE citizens. The majority of these expats are Asian, particularly those from Pakistan and India, along with a significant number of British inhabitants. Like the rest of the UAE, Dubai's official language is Arabic, though English is a common second language among the region's diverse residents. Religion is more homogeneous, with Islam declared the official state religion; however, there is a general policy of religious tolerance for other groups, although open evangelism is forbidden.
The Al Maktoum family has ruled the emirate as an absolute monarchy continuously since 1833. Anti-indecency laws impose certain standards on clothing, alcohol consumption, and public conduct; however, non-Muslim adults may wear their preferred attire, within reason, without consequence.
Despite the perception of the United Arab Emirates as "oil-rich," oil revenues account for less than 5% of Dubai's economy. The emirate's biggest industries today are tourism, real estate, and financial services. Although Dubai is one of the most expensive cities in the world to inhabit, it is also one of the richest, and the emirate boasts one of the fastest-growing economies.
For those interested in travelling abroad to the UAE to visit Dubai, there are a few visa options to choose from. The tourist visa grants many countries the ability to receive a visa-on-arrival for periods ranging between 30 and 90 days. If you'd like to stay longer or gain the right to work in the country, you'll need to apply for one of the following visa types:
Enjoy this podcast from The Expat Money Show – JohnnyFD who talks about moving from the USA and living in Bali and Thailand.
Working Abroad in Dubai
The work visa, or Labor Card, in Dubai, is offered to expats who are hired by Dubai-based companies. The permit is usually valid for 2-3 years and is renewable upon continued employment.
The process of receiving a work permit (and the prerequisite residency permit) is performed largely by your new Dubai employer on your behalf. You will need to meet with immigration officials and provide required documents (such as a valid passport, health certificate, application form, resume, and employment contract/proof of hiring), but your employer will file the residency and subsequent work permit applications.
Click here to learn more about Work Permits in Dubai, plus other forms of Residency in the UAE.
Retiring in Dubai, is it Possible?
Since Dubai doesn't offer permanent residency, citizenship, or a retirement visa to non-native foreigners, many people think the idea of retiring in Dubai is impossible. While it isn't easy, and requires constant renewal of permits, it is possible to purchase healthcare and retire abroad in Dubai through one of the following options:
Investment Visas
The Dubai investment visa is the most logical way to receive residency in Dubai without having to work. To qualify, you'll need to either invest in an existing company in Dubai, incorporate a company in Dubai and employ UAE citizens, or purchase real estate in a free-trade zone.
FREE GUIDE! Get Essential Information on Protecting Your Assets
18 STEPS TO IMPLEMENTING YOUR PLAN B
To receive a visa through this route, you'll need to make a 10,000 AED (about $2,700 USD) donation to the Dubai government and show significant funds/detailed plan to either invest into an existing company or create your own. Each free-trade zone has its own requirements for business investment, so contact the General Directory of Residency and Foreign Affairs for all up-to-date information.
Real Estate Investment
Residency through real estate investment can be obtained through the purchase of a residential property worth at least 1,000,000 AED (around $272,000 USD) and the documentation to prove a monthly offshore income (through investments, pension, etc.) of at least 10,000 AED ($2,700 USD). These visas are generally valid for 2-3 years and are renewable upon approval of the government.
Why Invest in Dubai?
No personal income tax
No corporate tax
No property tax
No capital gains tax
Perks of Investing in Dubai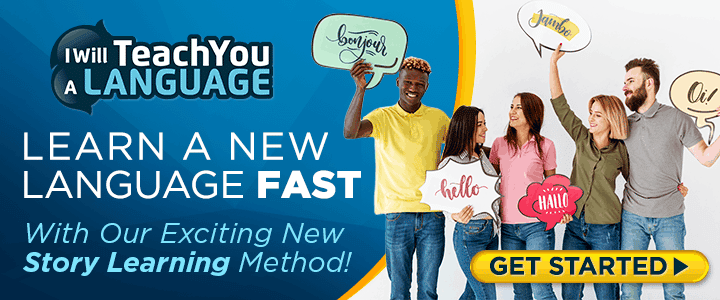 Those receiving a residency permit in Dubai through investment will not have to pay personal income, corporation, property, or capital gains taxes.
Dependency Visa
If you have a non-dependent child who is working in the UAE with a Labor Card and valid residency permit, they can qualify you for a dependency visa to join them in the emirate. The permit is approved and/or renewed on a case-by-case basis with the UAE government, but generally, sponsors need to make at least $65,000 USD per year.
Here is a great podcast episode with Gunnar Garfors who has visited every country in the world, twice!
Economic Data of the United Arab Emirates
Population: 9.27 million (2016)
GDP: $407.2 billion (2017)

Per capita: $37,622 USD (2016)

Population below poverty line: 0%
Labor Force: 5.242 million

By occupation: Services (78%), Industry (15%), Agriculture (7%)

Unemployment: 3.6%
Exports: $316 billion / Imports: $246.9
Conversion Rate:  $1 USD = 3.67 AED (November, 2017)
Cost of Living (Dubai), according to Numbeo
Single person monthly costs (without rent): $897 USD
Basic monthly utilities (85m2 apartment): $175.43 USD
Rent (monthly) for a 1-bedroom in city center: $1,927 USD

Outside city center: $1,300 USD

Property price per square meter (city center): $4,107 USD

Outside city center: $2,603 USD

Average Net Salary (annual): $41,553 USD
For more information on moving overseas, please check out The Expat Money Show with Mikkel Thorup 
Please visit Amazon to purchase Mikkel's #1 Best-Selling book Expat Secrets. and follow Mikkel Thorup on Twitter @ThorupMikkel  
I hope you enjoyed reading this article: Duba. If you have any questions, please contact our office HERE.
I've included some great articles for you to read, enjoy!
A Complete Guide to Buying Property in Dubai
Living in Dubai: An EscapeArtist Quick Take
20 Reasons Not to Move to Dubai (In No Particular Order)

Like Our Articles?
Then make sure to check out our Bookstore... we have titles packed full of premium offshore intel. Instant Download - Print off for your private library before the government demands we take these down!