12 Essential Tips Before Buying Real Estate Overseas.
Buying real estate overseas is a complex process. There are of course the universal issues related to purchasing real estate, such as what size and style of property you're looking for, location, and price range. With overseas real estate, however, one must also factor in all of the issues related to making an international purchase to invest in overseas real estate. Travel and legal issues come to mind when discussing this topic, and buying international real estate overseas means having to contend with both of these problems at once.
Needless to say, you can easily find yourself seeking out tips and guidelines. Having a streamlined resource with some basic tips to consider and remember when buying real estate overseas is extremely helpful.
That is exactly what you have in front of you right now. This guide provides some basic tips for buying real estate overseas, covering a range of topics. Check back in with us in the coming days to hear even more tips on other specific topics related to buying real estate overseas.
Easy (But Easily Overlooked) Tips:
1. You need two local professionals to help you: Always hire a local attorney to help guide you through all legal matters when buying foreign real estate. And – use a local international buyer's agent to get you started, to explain the market to you, to help you stay organized, and to get you the best deal.

2. Make sure you understand what's in a square foot calculation. When buying property overseas, be aware that square-foot measurements often include indoor and outdoor space, including patios, walkways, and balconies. In the U.S., it's almost always just the indoor, air-conditioned space.
3. Most countries have some sort of fee for entering or acquiring a visa. Sometimes this fee needs to be paid before leaving your home country; sometimes it can be paid upon entering your destination country. Be aware of this, do research before travelling so you are prepared. For example, it costs $10 USD to enter Nicaragua.
What to Ask:
4. When buying foreign real estate, other foreigners who live or own real estate in that country can be excellent resources about investing in overseas real estate.
5. When buying in a real estate development, purchase based on what you see, not on what you're promised.
6. How is the infrastructure? Plumbing? Electrical? Is the communications system up to date? How are the roads? Ask all of these questions and more. Remember, there is a big difference between "exists today" and "will exist one day."
"Know the Rules":
7. Every country is different. Foreigners, for example, are not technically allowed to own property along Mexico's coast, however, there are ways around this. One way is to purchase the land through a Mexican bank trust. The property will technically be owned by the trust, which will be owned by the foreigner. You can see more information on buying Mexico real estate.

8. Consult with your local tax professional in your home country to make sure you are FATCA compliant. There are huge penalties for not complying with FATCA.
9. Be aware of the recommended shots for entering a certain country. For instance, it is advised to get a yellow fever shot before entering Brazil. In addition, it is often recommended that you be up to date on all routine vaccines before traveling to any country. Of course, the best course of action is to speak with a trusted doctor before international travel.
FREE GUIDE! Get Essential Information on Protecting Your Assets
18 STEPS TO IMPLEMENTING YOUR PLAN B
Legal Differences:
10. Know the difference between common law and civil law. Depending on which type of law the country follows, this will affect property buying, selling, and ownership. It will affect land, households, and condominiums. Know the difference and which one the nation in which you're doing business follows.
11. Under common law, you have a title, and in condominiums, you have a strata title. Common law is mostly used in English-speaking countries: the United States, Great Britain, Canada, Australia, and Belize.
12. In civil law, you have horizontal property regimes. Escritura publica is the deed you end up with when you own. Civil law is mostly used in Europe and Latin America; almost all of the countries in these regions follow civil law.
These tips are only a dozen out of hundreds that are beneficial for a potential foreign real estate buyer to know. For example, find out how your IRA can play a part when buying real estate overseas.
Remember all the tips you read in this article when looking for real estate overseas. And make sure to check back in with us; there will be new tips for buying real estate overseas coming in the next few days.
Finally – we have Guides for buying international real estate for 9 countries for more specific information on buying real estate overseas.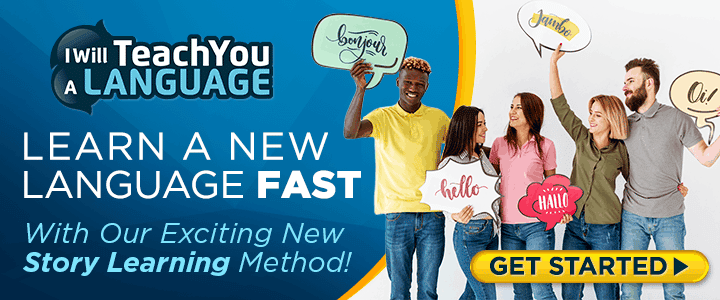 Here is probably the most extensive ebook on Everything You Ever Wanted To Know About Eliminating Your Taxes, Protecting Your Assets And Regaining Privacy Over Your Life And Investments. It is called The Ultimate Guide To Going Offshore.  Visit our bookstore to purchase it today!
I hope you enjoyed reading this article: 12 Essential Tips Before Buying Real Estate Overseas. If you have any questions, please contact our office HERE.
I've included some great articles for you to read, enjoy!
Buying Real Estate in Thailand – 7 Things to Know Before You Go
6 Steps to Buying Property in Spain
6 Top Places to Buy Real Estate in Belize 
Buying Property in New Zealand, Part 1
What to Look for When Buying Property Overseas

Like Our Articles?
Then make sure to check out our Bookstore... we have titles packed full of premium offshore intel. Instant Download - Print off for your private library before the government demands we take these down!