10 Things To Know Before You Head Off To The Balkans
Roman palaces, palm trees, dark lofty mountains, and fabulous beaches typically aren't the first things that come to one's mind when picturing the Balkans – but they should be!
Ten years ago, the Balkan War was still raging and the only people going in and out of Croatia and Bosnia were relief workers, military personnel, and war journalists. But, the times are changing. Although the tourists aren't flocking back quite as quickly as they left, the tourism industry is alive and well in Slovenia, Croatia, and Bosnia.
The lure of the Mediterranean Sea, the breathtaking Roman ruins, and the small, coastal villages hold too much fascination for visitors to keep them away.
And why shouldn't tourists return? There are no immediate threats in any of the countries, and for the tourist that has tired of the Parisian crowds, high-priced London, and the Americanization of Italy, the Balkans are a dream. From Croatia's mouthwatering exotic islands to Bosnia's Turkish flair and Slovenia's Alpine magic, they are truly a sight to behold.
After several trips to the area in the past few years, there are customs, details on the infrastructure, and general tips that I have discovered that have made my time there more pleasurable. The following is a list of things to keep in mind when starting your travels.
Handpicked Related Content: Most Popular Expat Cities In Croatia
1. Private Rooms VS Hotels
For the traveler on a budget, the ever-popular private room, or "Sobe", is a Godsend. Normally basic, it's cheap and it gives you the added sense of immersing yourself in the culture. You almost never have to worry about finding one since the proprietors will meet arriving buses and trains.
However, there are pros of staying in a hotel, too. The amenities are more, such as having a television, a bar, a restaurant, or even a swimming pool. And some people feel more secure staying in an actual business establishment.
Still, you will pay more for these luxuries. Don't expect to pay less than $120 a night at a small hotel in Dubrovnik, while a private room will cost you around $10. Prices increase dramatically in the summertime for hotels, but not so much for the private room.
At one particular boarding house that I like to stay at in Dubrovnik, I have my own room and bathroom, complete with a kitchenette and kiwi covered terrace. I pay no more than $12 at the most.
2. Transportation
I have never rented a car in the Balkans and would seriously think twice about doing so. While the roads are clearly marked and the countries seem easy enough to get around, I have been on far too many coastal roads in Croatia and mountain roads in Bosnia to feel comfortable being on the road with other Balkan drivers. Driving seems to be the one thing that they don't take their time about.
As a rule, I travel by bus. They are quick, cheap, and comfortable. They also go to most destinations, while the train service does not currently run down any further south than Split. The buses can also be faster than the trains, the example being the Sarajevo-Zagreb service. The train, which costs about $10 more, takes an extra two hours.
FREE GUIDE! Get Essential Information on Protecting Your Assets
18 STEPS TO IMPLEMENTING YOUR PLAN B
3. Croatian Islands
You have to visit an island at least once while you are in Croatia. Whether you go to Hvar, Korcula, Bol, or Mljet (or any of the other hundreds of islands) is your own personal choice, but there are still some key things to remember.
You definitely want to check the schedule. Is it a day trip that you want to take? Then make sure that the boat actually returns that day. If it's an overnight trip that you want to take, then see if there is a left luggage facility in town that can hold your extra bags. You don't want to be lugging your entire luggage entourage on the boat and off the ramp for one night.
Also, remember that in the wintertime and early spring, boat service to the islands is limited. Not only that, but the tourism infrastructure on the islands can also be limited. We found that in March on Mljet, there was only one restaurant open on one end of the island and that was the end where the ferry docked!
Handpicked Related Content: All You Need To Know About Croatia
4. Restaurants
While you will find many cafes and bars in Bled, Ljubljana, Sarajevo, Dubrovnik, and Zagreb, it isn't rare to walk about awhile before you stumble upon a restaurant. Many guidebooks will tell you that it is not an "eating out" culture, and so far in my travels, I have found this to be mostly true.
That makes finding good, quality restaurants difficult. I suggest that while you are out during the day; keep your eyes open for good places to eat. Take note of menus, location, etc. That way, later on when you're really hungry you'll know what to go back for. You won't be searching around on an empty stomach.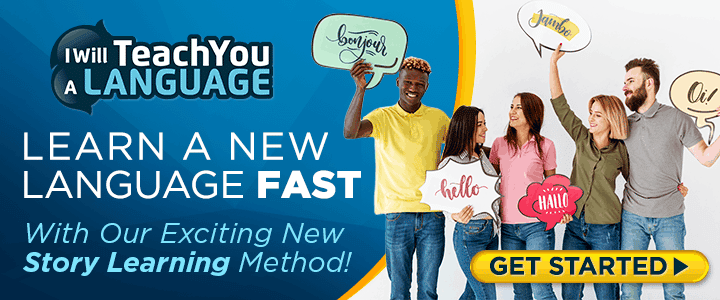 5. Guided Tours
I will be the first one to admit that I do not like guided tours. I always feel as if I am part of a cattle herd. However, there are many places in the Balkans where you might benefit from one. I certainly have.
The biggest case was in Sarajevo. Our guided tour not only included information about the city center, but our guide told us personal stories about his experience with the war and pointed out sites that I would have never noticed on my own, or even with a guide book. He also took us to the Tunnel Museum, which is nearly impossible to get to by public transportation, and to the Jewish cemetery.
For a three-hour tour, we paid $10, and it was definitely worth it. The owner of the boarding house that I stay at in Dubrovnik will also give tours of the local mountains, as well as day tours into Serbia and Montenegro. If you're staying with a local family in a private room, ask them. They may have a friend or know someone that could be interested in showing you around.
6. Souvenirs
My advice is to buy them as you find them. My problem is that I'll stumble upon something really beautiful and great but I won't buy it because it will be early on the trip, or early in the day, and I won't want to carry it around with me. Big mistake.
As I have found out, many times an item will only be carried by one store so when you leave that town, you'll never see it again. I found this to be true with a book that I am still looking for called "Dubrovnik In War". You don't have to worry about this when it comes to coffee sets or painted copper. You'll find them everywhere in Bosnia.
7. Wine And Alcoholic Products
I love Slovenian wine. I also love Croatian wine and Bosnian wine… but I have discovered a secret. When it's time to buy wine, or beer, to take home for friends and family, you're much better off buying them at a local supermarket than in a tourist store. It's just cheaper. Besides, foreign grocery stores can be fun-they have stuff there that we don't have at home!
8. Mostar
Maybe you've never heard of Mostar, but if you make it down as far as Split (which you really should because there's no point in doing a Croatian trip and not including Dalmatia) then Mostar will eventually pop up.
It's a small town in Bosnia, between Sarajevo and Dubrovnik that was literally ravaged by the war. Perhaps you have heard of the famous Mostar Bridge that was recently rebuilt. At any rate, most tourists use it as a day trip from Dubrovnik or Sarajevo, or as a stopover for a couple of hours. I encourage you to spend the night there.
There is one hotel, the Hotel Ero, but there are also some great private rooms on the Muslim side of the river. The town has a wonderful shopping section close to the bridge, and fantastic cafes. I think you'd be missing a huge cultural aspect of the town by only giving it a couple of hours.
Be warned, however. If you have a weak stomach when it comes to war damage, you might want to take a deep breath. Do NOT let it turn you away, however. There is great beauty to Mostar.
9. Humor
Please keep your sense of humor. I have especially found that Sarajevans have a great sense of humor, even about the war. It's also important to remember that things WILL go wrong sometimes and you just have to laugh about them. The pace of life is slower, and more leisurely. Enjoy it before you come back to the "real world."
Handpicked Related Content: The Why And How Of Retiring In Croatia
10. Markets
All I can say is one word – bargain! Never settle for the first price. It's like anywhere else in the world – if they know you're a foreigner you'll pay higher. Hey, we would do it in the States, too. If you really want something then don't be afraid to haggle. But please do it respectfully.
Conclusion
Here is probably the most extensive ebook on Everything You Ever Wanted To Know About Eliminating Your Taxes, Protecting Your Assets And Regaining Privacy Over Your Life And Investments. It is called The Ultimate Guide To Going Offshore.
I hope you enjoyed reading this article: 10 Things To Know Before You Head Off To The Balkans.
Is leaving your home country for a new country a priority of yours? Do you wish you knew how, but don't? Then here is a great article for you to read. It can help you understand a little bit about Citizenship-By-Investment programs around the world. For more information on the CBI programs, please contact our office HERE.
Excerpted from "10 Things To Know Before You Head Off To The Balkans: Discovering The Balkan" in Escape From America Magazine, Issue 63.

Like Our Articles?
Then make sure to check out our Bookstore... we have titles packed full of premium offshore intel. Instant Download - Print off for your private library before the government demands we take these down!