Croatia
As the 18th most visited country in the world for tourists, Croatia adds an option for your next home that's a bit different from many others. The atmosphere has a classic, old-world European feel and the weather is mild in most parts of the country. With its rich culture and great wine, who wouldn't want to learn more about Croatia?
History
Croatia is the youngest country in Central Europe, having only established itself in 1991, breaking off from then Yugoslavia. Although Croatia is a new country, excavations have proven that the area was inhabited as far back as the Paleolithic age. Museums and outdoor exhibits in the capital city of Zagreb can even give you an idea of what Neanderthal life is imagined to have been like.
An Indo-European people, the Illyrians, began migrating to this area in around 1000 BC. They kept the Greeks at bay so that they would not take over. The Illyrians were pushed out later by the Romans. The Romans ruled this part of the world for five centuries, with Solin as their main headquarters. They facilitated trade by linking the Aegean and Black Seas with the Danube, which made the spot a strategic area for finance. As the Roman Empire began to disintegrate in the third century AD, tribes from the outside began to clash over the territory.
The Byzantine Empire, Hungary, and Venice all joined the fray in trying to claim Croatia as its own. Even the Mongols began to invade in the 13th century, and Napoleon tried in 1796. Tito gained control during WWII and fighting during this time left many dead – with a permanent stain on Yugoslavia. After Tito's death, the country fell into economic crisis and the government sank along with the economy. In 1989, severe repression brought an end to the Yugoslavian Federation. Croats found that the time had come to end Communist rule and gain independence once and for all. Croatia won its independence in 1991 and was admitted into the UN in 1992. Finally, Croatia is a well-established, safe, independent, tourist-friendly country. It has a strong economy and stable government, as well as history and culture left behind by all those who came before. It truly is a place for history buffs.
Culture
The Catholic Church plays a large role in Croatian culture today. Based on Croatia's history with the Roman Empire, it makes sense that Catholicism played a pivotal role in its education and culture through the years. There are sanctuaries that can be found all over the country devoted to the Blessed Virgin. Many villages still have a traditional bonfire on their patron saint's' day.
The Croats are known for being extremely proud of their heritage and culture. They call their country "Our Beautiful Homeland." This sense of nationalism comes from having such a long and rich culture. Another aspect of this culture is the folklore, which plays a key role. Life experiences are made into verse, songs, melodies, fairy tales, and more. Most of these stories are about family members, as the Croats are a heavily family-oriented people. Their symbolic rituals incorporate music, dance, costumes, and jewelry.
Residency
Croatia is a bit different than many countries when it comes to obtaining residency to live or work abroad. Rather than simply applying for a visa, you have to also apply for permits. If you're from one of the specified countries, North American countries included, you may enter the country for up to 90 days without a visa. If you wish to stay longer, you must visit a police authority in person during this 90 day stay and apply for a temporary residency permit, valid for one year. You can determine at that point what kind of residency you would like: investment, business, retirement, etc. This will determine what paperwork you will need to begin the process. After five years of renewals of your one-year residency permit, you may apply for permanent residency abroad in Croatia.
Cost of Living
Croatia is a well-known country for tourism, but the cost of living is still less than in most Western European countries and less than that of North America. There are a few cities, such as Zagreb, Split, and Dubrovnik that are more popular and therefore more expensive than others, but here's a general breakdown of what you can expect:
A  one-bedroom apartment in or out of the city center can cost under $600 per month.
Dinner for two at a mid-level restaurant can cost under $50, a basic dinner at a mid-level restaurant can cost $22, and a simple lunch can cost $11
A week's worth of groceries for a family of 2-3 can cost under $30
While this cost of living isn't the lowest when compared to countries in the Central and South American regions, or even some countries in Asia, it is still relatively low when compared to prices in the United States – so your retirement pension could still go very far.
Landscape and Climate
Croatia is made up of two major climate regions – continental and Mediterranean. The geography hosts a mixture of mountains, plains, forests and, of course, beaches. The Mediterranean climate that stretches from Istria and Kvarner to Dalmatia is usually much cooler than other areas of the country. The average temperature along the coast is about 75 degrees F in the summer, and inland the average summer temperature is only a bit cooler, in the lower 70s. During the winter, the cooler areas have an average temperature of 35 degrees F, and the warmer areas have an average temperature of just under 50 degrees F. Croatia is the type of place you'd want to relocate to if you're looking for mild temperatures or cooler temperatures year-round.
The combination of beach, mountains, and plains with old-world architecture such as the monasteries and medieval walls make this country a beautiful place to call home, no matter which city you choose. If you're seeking to move abroad to a history-rich Mediterranean vibe with lots of wine, clear waters, and boats, Croatia is likely the place for you.
Enjoy this podcast from The Expat Money Show – Ott Vatter – talking about e-visas in Europe
Experience the Insider community that takes your international lifestyle to the next level. Download your FREE guide
"18 Steps to Implementing Your Plan B" instantly!
Here is probably the most extensive ebook on Everything You Ever Wanted To Know About Eliminating Your Taxes, Protecting Your Assets And Regaining Privacy Over Your Life And Investments. It is called The Ultimate Guide To Going Offshore.  Visit our bookstore to purchase it today!
I hope you enjoyed reading this article on Croatia. If you have any questions, please contact our office HERE.
I've included some great articles for you to read, enjoy!
6 Countries Where It's Easy To Get A Residency Visa
Why Foreign Investment in Croatia is a Growing Trend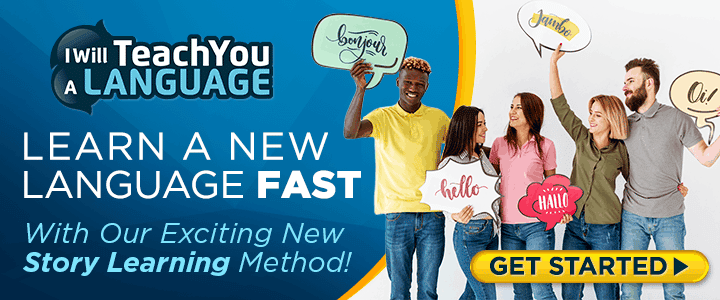 Most Popular Expat Cities in Croatia
From Croatia to the Philippines: Explore Breathtaking Islands

Like Our Articles?
Then make sure to check out our Bookstore... we have titles packed full of premium offshore intel. Instant Download - Print off for your private library before the government demands we take these down!