7 Things to Know Before You Go…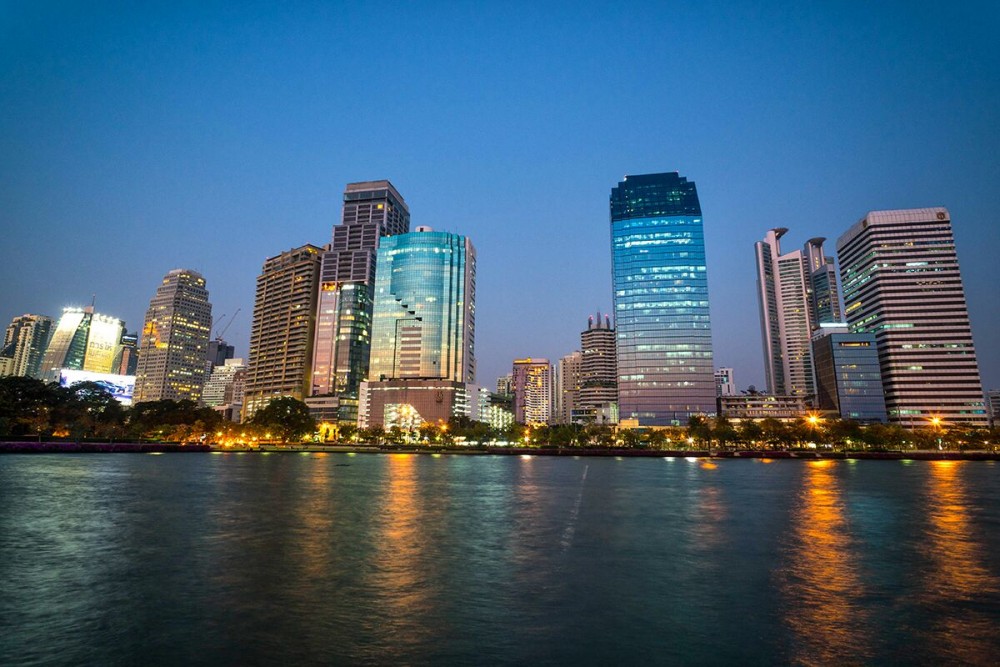 If you were to ask tourists queuing up to fly home after visiting Thailand for the first time whether they considered purchasing property there during their trip, the vast majority would admit that they had thought about buying real estate in Thailand as a foreigner.
Face it, Thailand has all of the trappings of the tropical paradise those in the 'real world' envision retiring early for.
Whether it's been on the bucket list for a while or a vague notion you got while combing the markets of Bangkok at night, pondering the possibility of buying real estate in Thailand – the 'Land of 10,000 smiles' – puts you in very large company and for good reason. After all Bangkok isn't one of the most traveled to destinations in the world for nothing.
As home to a rich and elegant culture, Bangkok gives travelers a true sense of mystery and wonder while still having the creature comforts of home close at hand. This east-meets-west balance is one of the biggest selling points for foreigners who have purchased property in Bangkok. In this city, known unofficially as the 'Venice of the east' you can wonder through its ancient temples and palaces by day and enjoy the fast-paced and lively entertainment Bangkok is known for at night. Throw in being only a short flight from world class beaches, rolling mountains, and other Southeast Asian countries in the vicinity and it's not hard to find enough reasons why people choose to buy real estate in Bangkok.
With all that Bangkok has going for it, to the romantic, it may seem like the ideal place to buy property abroad. However, it is important to know all of the facts and separate the dream from the reality before seriously considering buying property in Bangkok. There are some unusual, strict, and distinctly Thai rules and regulations when it comes to purchasing real estate in Thailand, especially for foreigners. Here are seven of the most important things to consider before you decide to buy a condo, land, or any real estate in Bangkok.
1. Own Land in Thailand? Dream On…
By law, a foreigner cannot own land in Thailand. If a foreigner wants to purchase land there are two courses they can take. One is actually not by owning the property at all but instead leasing it for an extended, 30-year lease. Most of these cases involve a foreigner marrying a Thai citizen in which the Thai purchases the land and stipulates a lease with the foreigner. It is important to note that if this is the course you're taking that you ensure all of the information on the deed is accurate and that the land you lease has an appropriate title. The other alternative is to set up a Thai Limited Company. If you choose to go this route, beware that as a foreigner, you cannot hold half or more than half of
the company's shares. Therefore, the company must be 51% Thai owned (with the lone exception being United States citizens, whom have a treaty with Thailand for full ownership). The Thai ownership can then sign over the company to you, but in these cases, the immigration office is notified and will monitor your business closely.
Houses, townhouses, and detached houses are described as 'landed' which means they touch the land in Thailand under them or around them, and so a foreigner is not able to own one or any of these without assistance from a Thai national.
2. Thailand Condos Are Where It's At
Because of the restrictions on buying land in Thailand as a foreigner, many look to buying a condo or an apartment instead and unlike buying land, a foreigner can buy 100% of a condo or apartment outright. This is by far the most easy and uncomplicated path to owning property in Thailand. The rule, according to the 1979 Thailand Condominium Act, is that foreigners can own 100% of a condo or apartment anywhere in Thailand just as long as the building housing the condo is 51% Thai owned. That means with any given condo building, 49% of the units are designated for sale to anyone, Thai and non-Thai. So it is possible for a non-Thai, non-resident foreigner to own 100% of a freehold condo in Thailand. Almost 20% of condos in Bangkok are owned by foreigner residents or investors.
3. Float Me A Loan
When purchasing a condo, there are of course a few stipulations and many of these are in regard to financing. In general, Foreigners find it difficult to secure financing from Thai banks. This is even true for foreigners who have been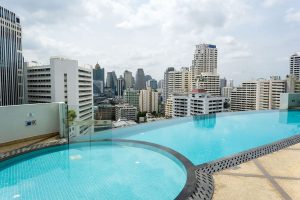 living in Thailand for a number of years with a work history, work permits, marriage license, etc. However, with a little determination and patience, it is not impossible to receive enough backing from a bank in order to buy the property. If you do not have a history of living or working in Thailand, it would be better for you to consider getting a loan in your own country. If the property is going to be under a foreigner's name, the money has to come from overseas anyway. Even if you get a mortgage from a Thai bank, they will have to bring the money in from abroad and the loan will end up being in a foreign currency such as US Dollars or Euros.
4. Buyer Beware in Buying Real Estate in Thailand
When looking at buying real estate in Thailand, especially a new condo unit, it's important to perform due diligence to ensure your investment will be a sound one. Property values in Bangkok have shot up in the past 15 years which has translated to a 'hands off' approach from the government. This has given property developers an open door to build, build, and build. This has resulted in minimal regulatory oversight condo construction and therefore terrible build quality of said condos. Even the developers who brag about their construction being on par with 'European Standard' get it wrong as a quick tour of the site exposes corners being cut. It's no wonder why a great majority of condos experience construction issues within five years of completion. These defects can range from cheap flooring to leaking plumbing. Do a little leg work and contact a few other owners and see if they are satisfied with the condo's construction, maintenance, and quality. If you're unclear as to what questions to ask the property developer before you buying property in Bangkok, contact a legal agency and they can assist you in how to go about ensuring the investment is a good one.
5. Too Quick On The Deposit
It's no secret what the property developers, sellers, and agents are trying to do: sell properties. When you finally find that perfect condo or property, the first financial step is to put down an earnest deposit reserving the property until the rest of the process unfolds. While the property is reserved in your name, the seller or agent will draft the contracts for the transaction. In Thailand, generally the deposit makes up for about 10-15% of the purchase price. This will then be deducted from the total purchase price. If you fail to follow through with your side of the deal, the seller then retains the deposit. If it's the seller who fails to keep up their side of the bargain, the deposit is refundable. Be sure these conditions are in writing in the terms of agreement and retain a receipt of the transaction.
6. In Respect To Legacy
For those who are planning on buying property in Bangkok as part of their retirement, it is important to note that when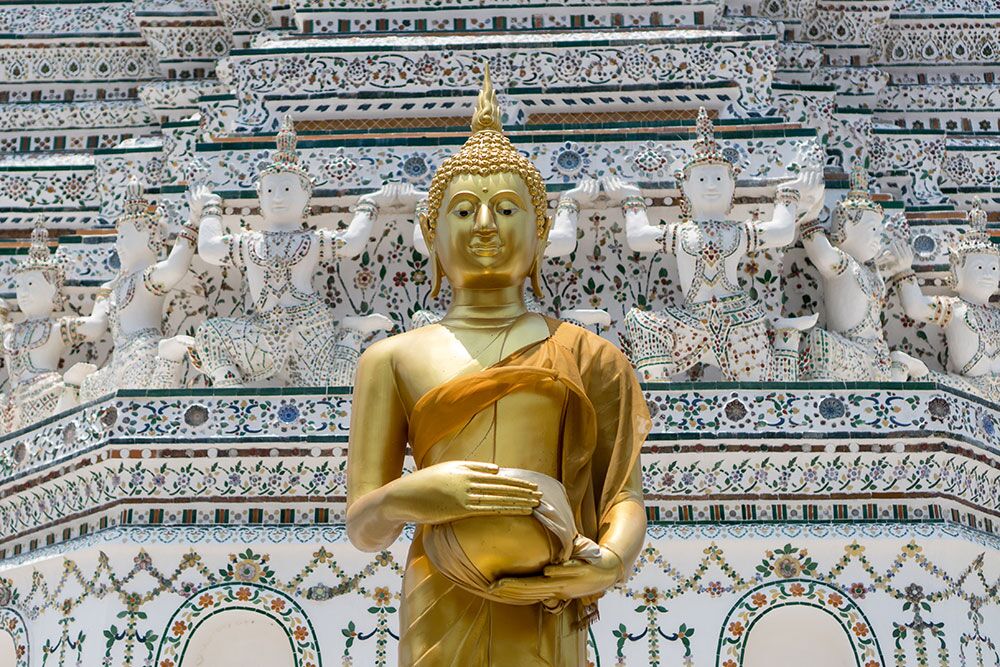 it comes to leaving your Thai property to your children as part of their inheritance, things can be very complicated. Although it is not a pleasant thought to think of your passing, your heirs must be able to prove to the government that they are qualified to own the property just as you did when you bought it. The way to do this is to prepare a Last Will & Testament in both your home country and in Thailand that includes your Thai property. This will prevent your children or heirs from the additional stress of dealing with unwanted complications during this sad and painful time.
7. Now The Good News – No Taxes!
With all of the rules, regulations, and restrictions, Thailand may start to seem like a better place to visit rather than live, but this couldn't be further from the truth. Foreigners owning a condo in Thailand, for example, enjoy zero property taxes. That's right: zero. Land and house taxes don't apply to condo owners. The building's owner is responsible for the property taxes, but it is important to have a lawyer make sure there's an escrow account tied to your condo in case the matter of you paying taxes is unclear. There are, however, other taxes tied to your purchase. If you sell your condo, for example, expect transfer fees, document fees, and taxes that may have been introduced during the time of your ownership. The Thai government will put into play condo stimulation programs geared toward increasing condo sales every once in a while so stay tuned to real estate news to know if this could affect the sale of your condo.