Here's Why You Want Residency in Panama and a Passport
The best and most popular foreign residency program with a path to citizenship is Panama. It's also the easiest if you are from the US, UK, Canada, or one of the 50 "friendly" nations that have agreements with Panama. And, if you're not lucky enough to come from one of these top tier countries, Panama is still the lowest cost option available to you.
Here's why you want residency in Panama and a second passport from Panama.
My beat is writing on international tax and business. So, the first reason you want residency in Panama is to cut your taxes. If you're living and working outside of the United States, and qualify for the Foreign Earned Income Exclusion, your first $101,300 in salary will be tax free. Salary can come from your offshore corporation or your employer.
If you're living in Panama, and a legal resident of Panama, it's far easier to qualify for the Foreign Earned Income Exclusion. Without residency, you must be out of the US for 330 out of 365 days. With residency in Panama, you can spend 3 to 5 months of the year in the US and still qualify for the FEIE.
Second and at the other end of the age scale, Panama is one of the best places to retire. If you're looking for a lower cost of living than the United States plus solid medical care, Panama City is for you. If you want the very lowest cost of living in a safe and secure city, checkout Las Tablas, Boquete, and Coronado.
Boquete and Las Tables are north of Panama City (near to Costa Rica) with great climates and loads of expats. Coronado is a golf and residential community about 1 hour from Panama City. It gives you the feel of nature and access to facilities in the city.
Another reason you want residency in Panama is to plant your flag offshore. Whether you simply want options and a home base, or are looking for a soft landing when things go bad, Panama is the best place to plant that flag.
The cost of this flag (residency in Panama) is the lowest of any developed country. If you're from a friendly nation, it's simply too good of a deal to pass up. You can buy residency for $8,750 or get Panama residency for free with an investment of $20,000.
If you're not from a friendly nation, you can get residency in Panama with an investment of $80,000 in teak. If you're from India, Pakistan, or another country with a low rated passport, residency and a second passport from Panama will be a major upgrade.
Once you've been a resident of Panama for 5 years you can apply for citizenship and a passport.
Even if you're from the US, residency and a second passport from Panama can be an "upgrade" because of the tax savings.
We gringos are taxed on our worldwide income. Even when we move abroad, we must report to and pay Uncle Sam. The only way to get the IRS out of your pocket is to give up your US passport. And, before you can do that, you must have a second passport in hand.
If you're willing to wait out the 5 years, Panama residency is the lowest cost path to a second passport. If you can't wait, there are a number of countries that will sell you a passport. Prices typically start at $240,000. For more information, see The Best Passports.
FREE GUIDE! Get Essential Information on Protecting Your Assets
18 STEPS TO IMPLEMENTING YOUR PLAN B
A passport from Panama gives you visa free travel to 140 countries, which is one or two more than and expensive passport from the Caribbean. Also, Panama residents have an easier time obtaining visas to the United States.
Or maybe you just want to have a second home overseas in a tropical country where you can live and visit whenever you like. Because there are no minimum presence requirements in Panama, residency works well for someone looking to own real estate there. As a Panama resident you can spend as much or as little time in the country as you like.
Getting back to my favorite topic, maybe you want Panama residency so you can operate your business with minimum taxation and government interference. In most cases, Panama won't tax you on sales to people outside of Panama.
If you open a bar or restaurant in Panama, you will pay taxes there. If you operate an internet based business, and structure that business properly, you won't pay tax on foreign sales in Panama.
Maybe you are just tired of the frivolous lawsuits and endless legal battles forced on Americans by a court system out of control. Panama has one of the best asset protection structures available, the Panama Foundation, and a court system that won't put up with nonsense.
Unlike the US where the corporate shield is pierced every day, corporations and foundations are respected by the judiciary in Panama. Unless the plaintiff can prove fraud, it's nearly impossible to get to assets behind a Panama asset protection structure.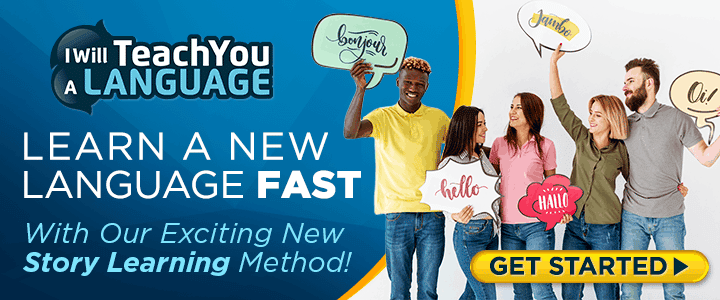 Being a resident of Panama improves your footing in legal proceedings and allows you to live, work and do business in a country that respects those values.
Here is probably the most extensive ebook on Everything You Ever Wanted To Know About Eliminating Your Taxes, Protecting Your Assets And Regaining Privacy Over Your Life And Investments. It is called The Ultimate Guide To Going Offshore.  Visit our bookstore to purchase it today!
Whatever your reason, obtaining Panama residency and a passport is a solid investment. If you would like more information, please contact us HERE. I would like to share some really great articles with you:
Nicaragua Passport – One Of The Best Spots For Financial Foreign Investments
Guide to Foreign Tax Credit, Foreign Tax Treaties and Foreign Housing Exclusion
6 Countries Where It's Easy To Get A Residency Visa
The Ultimate Guide to Going Offshore

Like Our Articles?
Then make sure to check out our Bookstore... we have titles packed full of premium offshore intel. Instant Download - Print off for your private library before the government demands we take these down!