EscapeArtist.com Real Estate is one of the premier places on the internet to market and find international property investment listings. EscapeArtist.com is one of the oldest and most regarded expatriate and overseas living sites on the internet.
Additionally, we offer international real estate marketing services and professional property services to:
1.) Sellers
2.) Brokers
3.) Developers
This can be in the form of featured listings, banner ads, and email marketing campaigns to our newsletter database.
EscapeArtist Real Estate is also growing an international investment property agent and professional services network around the globe to further assist international buyers and sellers of investment real estate. The services include Buyer's Agents, Seller's Agents, Real Estate Attorneys, Financial Professionals, and Residency Attorneys.
If you would like to become part of the EscapeArtist Real Estate Network in your protected territory look here. 
International Property Listings Marketing Partners
Finally, EscapeArtist.com has teamed up with other international real estate sites to make sure your international property listings gain the most exposure possible: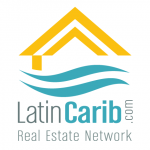 One of our partners is one of the fastest growing websites for Caribbean real estate for sale in Latin America . www.LatinCarib.com is a free listing site to market your property listings in South America, Central America, and the Caribbean real estate markets.

The real estate site has been designed and is being managed by the International Real Estate Marketing company. The international real estate marketing experts.
Please contact us if you have any questions about our international property listings for sale or for rent. Or if you would like to become a marketing partner.
The EscapeArtist.com Real Estate Team