"What about visas?" I ask him. "There are a number of different visas," he says.  "Some require you to leave the country every two months (like tourist visas) and there are those that allow you to stay longer (working visas). Regardless of which one you obtain, it will cost you $5 to $6 a day to live in Bali. In our 'How to Live in Bali' package, we can help people with all of this. It took me a year of experience to learn what I can tell a client in 45 minutes."
I ask about Indonesia's reputation for corruption – the payoffs, the palm greasing. Martial says, "I prefer to call it commission. If you were a police officer making $50 U.S. a month and you had two children and a wife, you too would be looking to improve your income. I deal regularly with this as a business owner, and sometimes when they give us good service, we show our appreciation."
"What about medical care?" I ask. "It's good for regular intervention, but if you have an emergency, well, it's not so great. You absolutely must have health insurance to transport you to Singapore in case of a serious illness or injury. If you want to live an adventurous, nice life, something very different, you take the risk."
"What is the best thing about living in Bali?" I ask Martial.
"The absolute, breathtaking, gorgeous beauty of the girls. The women here are great. As business partners they are hard working, they are clear, and they are fast. Balinese women have the most beautiful breasts in the world because they grow up carrying everything on their heads. That means they have exquisite posture and the muscles here (he points to his pecs) are permanently working. I weigh more than 100 kilos. I'm not bad, but I am no Casanova. When I see a girl in France and I say, "Hello Baby, you look very sexy," she says to me, 'Who do you think you are?' Here when I say hi to a girl, she looks at me and smiles. 'Terima kasi.' she says. Thank you very much. Unfortunately I was 36 years old before I knew about Asian girls, or I would have lived here a long time ago."
"So moving to Bali was a good decision for you?"
"Every morning when I wake up and see my servants smiling and they bring me a French crepe with some strawberry and some rice and I listen to the birds, walk around with my cats, and smoke my first cigarette, I say 'Oui! This is it!'"
Jim, 60, health practitioner and owner of Cendana Spa, from U.S.A.  Jim came to Bali from Monterey Country, California in 1995. He is a chiropractor and psychologist who offers healing to tourists in a sumptuous spa environment.
Jim's story of getting to Bali began when the Loma Prieta earthquake flattened the office building where his practice was located. He lost everything, but with the help of U.S. government loans began to rebuild again. A major economic recession hit California in the early 90's and he was forced to close his practice again. He and his wife of 36 years moved to Carmel, rented a small bungalow, and he opened up another chiropractic office. This time his plans were cut short by the death of his beloved wife. "Enough was enough", Jim says. He flew to Singapore to be near his son. Son took dad to Bali for a healing holiday. Dad stayed in Bali. Dad began to heal, and now Dad, remarried recently, is back to healing others again.
"The name Ubud comes from Oebed which means 'place of healing", Jim says. "Bali is a healing place, and I needed it badly."
"It was costing me $5,000 a month to live in Carmel. I am too old to start over again in the U.S and to make enough money to live the way I like to live. At Cendana Spa I offer counseling, tissue cleansing, colonics, chiropractic, nutritional supplements, massage, facials, pedicures and manicures, spa facilities, and neuro linguistictreatments in a beautiful transforming environment. I teach my patients how to change their lives."
I ask Jim about the business climate in Bali.
FREE GUIDE! Get Essential Information on Protecting Your Assets
18 STEPS TO IMPLEMENTING YOUR PLAN B
"The Balinese have lived in a communal society for 10,000 years or so and they share what they earn. If someone new comes along and does well, there's a lot of jealousy. They have a different ethic than I have and it's hard for me to adjust to it sometimes. A contract has some validity, but still what can you do if they decide not to honor it? Take them to court and sue them? Indonesia has the most corrupt justice system in Asia. Whoever pays the most wins. It's a risk you take and you accept the rules the way they are here, or you don't come."
"What type of expatriates do best it in Bali?"
"Those who are open to whatever experience comes to them and trust in the universe that whatever happens will be in their best benefit. I'm not afraid of losing anything because I've already lost it all. If you can give up control and expectations and fear, then you can make it in Bali."
"What's the worst thing about living in Bali?"
"I miss the cultural things like theatre groups."
"The best?"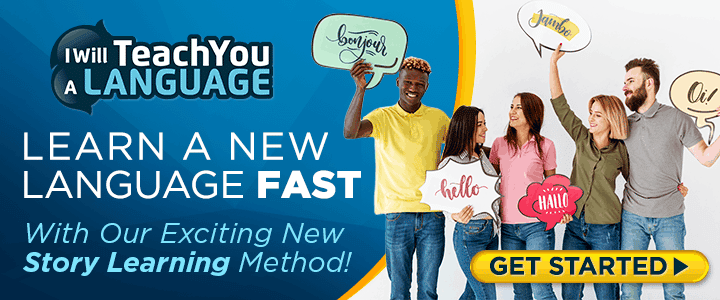 "How very comfortable it is here. When I start to get discouraged about the difficulty of doing business in Bali, I remember what it was really like in the U.S. – the constant threat of legal action for one thing."
"I am grateful for the good experiences and the bad ones I've had in Bali. I was able to rebuild my life. I have remarried, I have a beautiful home and servants, and I am working again helping others to heal."
Excerpted from Escape From America Magazine.
To Read: In Their Own Words: Expats Living in Bali – Part 3,     In Their Own Words: Expats Living in Bali
Here are three amazing articles written about Bali.  I know you will love them.  
Practicalities of Moving to Bali Part 1; Part 2 and Part 3 – Enjoy
To contact our office, please reach out to us HERE

Like Our Articles?
Then make sure to check out our Bookstore... we have titles packed full of premium offshore intel. Instant Download - Print off for your private library before the government demands we take these down!