Winds of Change: Yachting Tourism in Greece.
Greece has about 6,000 islands and its 16,000 km coastline is one of the most extensive in Europe. The relatively calm and clear waters of the Ionian, Aegean, and Mediterranean seas, favorable climate, and unique nature attract international sailing aficionados to Greece. The yachting season lasts from early April through early November.
An Important Economic Sector
Tourist activities have a positive impact on the Greek economy in general. According to WTTC, tourism contributed 18.6% of Greece's GDP in 2016, a number that is expected to grow to 22.4% by 2026. At the same time, yachting tourism's contribution to GDP is estimated at 4.5%, making this sector ripe for investment for individuals who want to take part in Greece's Golden Visa Programme.
According to Hellenic Professional Yacht Owners Association president, Antonis Stelliatos, Greece has about 3,500 charter vessels, including motor yachts, sailing yachts, and mini cruise ships that can carry several dozen passengers. According to CLIA, the number of passengers on Greek cruises exceeds 4 million. According to estimates by the International Council of Marine Industry Associations in 2014, Greece is ninth in terms of the number of leisure boats worldwide.
Marinas in Greece are able to accommodate up to thousands of pleasure boats and deserve special attention. They have all the essentials for nautical tourism: well-equipped moorings, security services, dry docks, parking, shops, restaurant,s and shower areas.
According to a survey by HVS, in 2009, Greece had 24 registered marinas able to accommodate 8,500 yachts in total. There was also space for another 3,000 yachts at small unofficial docks. In 2017, this number had grown to 38 marinas with 11,500 mooring, most of them located near Athens, according to the Kiriacoulis Mediterranean cruise company. Twelve Greek marinas have a Blue Flag, which means that they meet the highest ecological and security standards in areas such as water purity, waste collection and management, and more.
Locations of Marinas in Greece
Future Prospects
Nautical tourism is one of the priority growth areas in Greece today. Although Turkey's instability has led to an increase in the total number of tourists to Greece, it has also created a number of difficulties for Greek yacht tourism.
"Political unrest, the migrant crisis and terrorist attacks in Turkey as well as the unstable situation in Syria, Egypt, Lebanon and Israel have forced cruise lines to relocate their fleets to other destinations for 2017," Union of Cruise Ship Owners and Associated Members president, Theodore Kontes, said. "However, new markets will open for Greece in the cruise sector. These markets are from Russia, China, India and other Asian countries", he added.
Greece is currently working on creating new, advanced routes, and has been actively collaborating with other countries in the region, especially Egypt.
As emphasized by Greek Deputy Minister of Economy and Development, Stergios Pitsiorlas, in a speech at an international nautical tourism forum, the government aims at strengthening this sector through the construction of new marinas and the privatization of the existing ones, among other measures.
Alimos and Chios
In late November, the Hellenic Republic Asset Development Fund S.A. (TAIPED) announced the launch of a tender for the concession of two major marinas, one in southern Athens and the other on the island of Chios in the Aegean Sea. The tender is to lease their management for 35 years.
Experience the Insider community that takes your international lifestyle to the next level. Download your FREE guide
"18 Steps to Implementing Your Plan B" instantly!
The Alimos marina, located 15 km from the center of Athens is one of the largest marinas in the eastern Mediterranean. Its land area is 210,000 m² and the marina is able to accommodate 1,100 pleasure yachts.
Alimos is One of the Major Marinas in Greece
The land area of the Chios marina, located in the middle of its eastern coast, is 28,000 m². Today, it houses 200 vessels up to 30 meters in length and, according to TAIPED, even relatively small investments in the marina can significantly improve its operations.
Pylos
Located in northeast Pylos, the marina can accommodate 129 vessels between 8 and 30 meters in length. The total area of the marina is slightly over 31,000 m². The port will be leased to a private company for 40 years.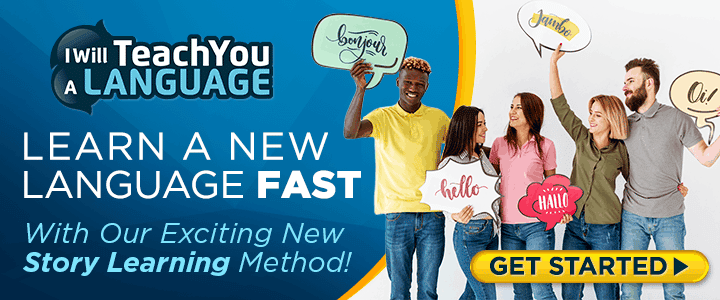 Potential Investors Can Bid to Manage Marina until February 2018
Thessaloniki
Located 7 km from the center of Thessaloniki, the marina houses 242 vessels up to 30 meters in length. The land area of the marina is 77,800 m². The tender was expected to be launched in 2017.
The Thessaloniki Marina Boasts a Blue Flag
According to TAIPED head, Aris Ksenofos, the privatization of marinas means Greece will not only receive extra funds, it will also create new jobs. Studies show that every hundred moorings directly generate 4.4 jobs and indirectly another 100.
"Attracting investors to Greek marina projects makes the adjacent territories more appealing and favours the general development of the tourist industry," Ksenofos was quoted by Greek media outlet GTP as saying.
Here is probably the most extensive ebook on Everything You Ever Wanted To Know About Eliminating Your Taxes, Protecting Your Assets And Regaining Privacy Over Your Life And Investments. It is called The Ultimate Guide To Going Offshore.
I hope you enjoyed reading this article: Winds of Change: Yachting Tourism in Greece . If you would like additional information on moving overseas, please contact our office HERE. I've also added some really great articles on Greece, I know you'll love them, enjoy!
Is the Greek Property Market Poised for Growth?
4 Reasons to Buy an Apartment in Greece
Eat, Pray, Cure: Greece Develops New Forms of Tourism
Medical Tourism in Greece: Investment Opportunities
Why Investors Should Not Ignore Greece's Golden Visa Program

Like Our Articles?
Then make sure to check out our Bookstore... we have titles packed full of premium offshore intel. Instant Download - Print off for your private library before the government demands we take these down!