Eat, Pray, Cure: Greece Develops New Forms of Tourism.
Greece expects the number of tourist arrivals from the Middle East, Russia, China, and Korea to grow.
Greece is experiencing a tourist boom. The number of international tourist arrivals increased from 14.9 million in 2009 to 24.8 million in 2016. The number of international tourist arrivals is expected to exceed a record 27 million in 2017, Greece Tourism Minister Elena Kountoura said, at the World Travel Market event in London.
According to the World Travel and Tourism Council (WTTC), the contribution of tourism to Greece's GDP amounted to 18.6% in 2016 and is expected to grow to 22.4% by 2026. The growth in tourism is also driving the demand for property in Greece, and Athens real estate in particular. As such, the development of tourism is of paramount importance to the Greek economy.
Greece is traditionally considered a beach holiday destination. Tourist arrivals are highest during the warm months of the year (from April through November), but authorities are hoping to make the country popular all year round.
"What most visitors do not know – and this is part of our new tourism policy and our promotional plan abroad – is that many destinations are ideal to visit 12 months a year, and each period has to offer different experiences," Ms Kountoura said in an interview with TUI Group.
An important feature of the policy is the development of new types of tourism that would not only attract beach holiday lovers.  
1. Medical Tourism
According to a survey by the European Commission among EU citizens, almost 50% of respondents were considering receiving medical treatment abroad. The most popular treatments and procedures are physiotherapy, orthopaedic surgery, hemodialysis, cardiac surgery, cosmetic surgery, prenatal care, and in-vitro fertilization. The most common reason why patients want to go abroad is the unavailability of the necessary form of treatment in their home country or the higher quality of services offered by clinics abroad.
The Association of Hellenic Tourism Enterprises (SETE) has included medical tourism in its list of strategic development priorities until 2021. The main advantage of Greece compared to other popular destinations is the relatively low cost of treatment. For instance, according to Greek media outlet Ekathimerini, carcinoma treatment in the United States costs about €420,000, while in Greece it does not exceed €30,000.
The country's pleasant climate (there are an average of 300 sunny days per year, and the temperature rarely falls below 10 °C) and favorable ecological conditions (the per-square-meter concentration of fine particulate matter (PM 2.5) in Greece is two-times lower than in Thailand and almost 1.5 times lower than in Italy) make it a competitive medical tourism destination when compared to other popular countries such as Austria, Germany, Israel, or Switzerland. Large Greek medical centers are located on the islands of Corfu and Crete, as well as in Thessaloniki, Kalamata, Alexandroupoli, and Athens.
Greece has the highest number of medical practitioners per capita in Europe: about 97 professionals per 10,000 people.
In autumn of 2017, Athens Medical Association president, George Patoulis, announced the creation of the International Medical Tourism Centre. Ekathimerini reported, citing Medical School of the University of Athens professor Yiannis Tountas, that in the next decade Greece could bring in some €2 billion from medical tourism with the arrival of 400,000 patients. One of the initiatives is the launch of an online platform to help international patients make appointments with Greek doctors. It provides users with information on medical centers, staff, treatment procedures, pricing, as well as transfer and interpreter services.
FREE GUIDE! Get Essential Information on Protecting Your Assets
18 STEPS TO IMPLEMENTING YOUR PLAN B
2. Religious Tourism
Pilgrimage tourism is more regular than any other, taking place evenly all year-round. Annually, about 330 million people visit sacred sites in the country, making Greece one of the most popular pilgrimage destinations. Six cultural sites are on the UNESCO list:
Meteora monasteries

Mount Athos

Daphni, Hosios Loukas, and Nea Moni monasteries

Paleochristian and Byzantine monuments of Thessaloniki

The ancient town of Mystras

The historic center (Chora) with the Monastery of Saint John the Theologian and the Cave of the Apocalypse on the Island of Patmos.
According to a study by Maria Simone-Charteris and Stephen Boyd, Mount Athos is one of the five most popular religious destinations in the world.
There are traditional pilgrimage routes, such as the one taken by Paul the Apostle, which starts on the Island of Samothrace and runs through the cities of Kavala, Philippi, Amphipolis, Thessaloniki, Veroia, Athens, and ending in Corinth, where a church dedicated to him is located.
Previously, pilgrimage tourism developed independently in Greece, but today it is supported at the state level. The government has identified three potential areas for the development of faith tourism:
Digitalization and visualization of cultural sites (e.g. the creation of virtual museums and 3D tours).

The management of pilgrimage sites, including service quality enhancement and infrastructure modernization.

The creation of thematic products and organization of events related to the Church of Greece (e.g. religious cruises).
In an interview with the Izvestia newspaper, Nathanial, the Metropolitan of Kos and Nisiros, said he created a detailed map of the local churches (more than 400 in total). According to him, the guide to the sacred sites will attract more visitors. Another initiative, which is already being brought to life, is the opportunity to make the Hippocratic Oath at the ruins of the Asclepion, on the Island of Kos, the birthplace of the famous physician.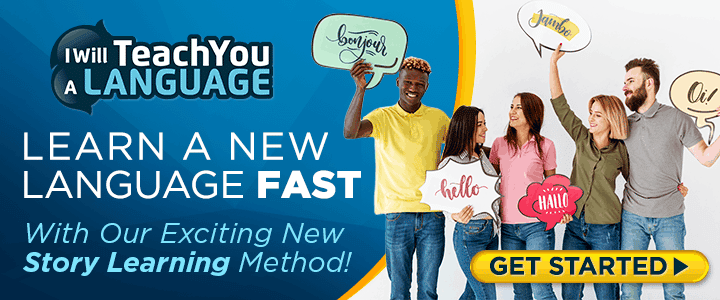 3. Culinary Tourism
According to UNWTO, tourists spend more than one-third of their travel budgets on meals. Food is one of the crucial factors that determine the quality of tourist holidays. Culinary tourism includes excursions, gastronomic festivals, fairs, produce markets, culinary workshops, and food-sampling tours.  
Greek cuisine is popular worldwide for its simple and healthy nature. The country is also known for its fresh and high-quality local produce. The Mediterranean diet, based on the traditional cuisine of Crete and Southern Italy, is part of UNESCO's Representative List of the Intangible Cultural Heritage. Its staples include fruits, vegetables, potatoes, whole grains, rice, beans, nuts, chickpeas, lentils, herbs, and olive oil. This diet is rich in nutrients and fibres that are good for health.
Greece is the world's third-largest exporter of olive oil.
Tour operators offer a range of gourmet trips, catering to their growing popularity. Tez Tour Greece managing director, Dimitris Charitidis, said the demand for such trips grew by 53% among Russian tourists in 2016 from the year before. A popular activity among tourists is to hunt for truffles in Crete – participants search for the valuable fungus with a trained dog and enjoy an exquisite dinner featuring dishes with truffles after the excursion.
Enjoy this podcast from The Expat Money Show – JohnnyFD who talks about moving from the USA and living in Bali and Thailand.
I hope you enjoyed reading this article: Eat, Pray, Cure: Greece Develops New Forms of Tourism. If you have any questions, please contact our office HERE.
I've included some great articles for you to read, enjoy!
Why Investors Should Not Ignore Greece's Golden Visa Program
The Greek Phoenix: How Tourists are Bringing the Athens Real Estate Market Back to Life
Winds of Change: Yachting Tourism in Greece
Why You Should Invest in Athens Real Estate

Like Our Articles?
Then make sure to check out our Bookstore... we have titles packed full of premium offshore intel. Instant Download - Print off for your private library before the government demands we take these down!