Belize is rapidly gaining a reputation as an amazing place to live, visit, and invest. An increasing number of retirees are also flocking to Belize to enjoy retirement in an amazing climate with access to stunning beaches.
Whether you're gearing up to retire soon or you just want to plan ahead, take a look at some of the many reasons that retirees find Belize to be such an appealing destination.
Retirees Enjoy Special Incentives In Belize
One of the reasons that Belize is such a popular retirement spot is because it offers a specialized structure for foreign retirees. The QRP, or Qualified Retirement Program, allows those who meet certain financial and age requirements to live in Belize year-round and enjoy a number of benefits.
To qualify as a QRP, you need to be over the age of 45, plan to spend at least 30 consecutive days in Belize each year and have proof of a $24,000 per year income. As a QRP, you can also bring along your spouse or your children as dependents.
Once you're accepted into the Qualified Retirement Program, you'll receive your QRP Resident Card. This allows you to have multiple entries into Belize without the need for a visa. You'll also benefit from tax exemptions when it comes to incomes earned outside of Belize, inheritance taxes, or capital gains taxes.
Finally, anyone who is part of the QRP is exempt from duty on their personal effects, household items, a private vehicle, and even a boat or a personal plane.
Sitting Pretty In The Middle Of The Development Curve
When it comes to investing overseas, there is a kind of development curve that most destinations follow. At the start of the curve, there is a very low cost of living and very affordable real estate. However, there is also very little infrastructure and the area may not be safe or not have a number of expats living there.
Look at the other end of the curve, and you'll find a place with fantastic amenities, a fully-developed infrastructure, and residents from across the globe. Belize is ideal because it is in the middle of the development curve.
On one hand, it remains an affordable place to live, especially considering all that it has to offer. On the other hand, there is still an opportunity for growth and increased property values for those who are ready to invest now. That makes Belize the perfect choice for savvy retirees who want to get more from their money and still enjoy their lives in a comfortable, safe, and appealing location.
Accessible And Affordable Health Care
As you approach retirement age, you might place an emphasis on quality medical care. Fortunately, Belize offers plenty of health care options as well as inexpensive treatment. For most issues, retirees in Belize will find that local doctors, clinics, and hospitals go above and beyond in providing individualized medical care. Plus, the cost of treatment is far less than you might expect in the United States.
It is worth noting that, in some cases, retirees seeking specialized treatment may look outside of Belize for more options. Many retirees head to Mexico for more medical options at a lower price, and some choose to take the short flight back to the United States should that become necessary.
Your Money Goes Further In Belize
Whatever your net worth happens to be, there is a good chance that you're entering retirement on a fixed or budgeted income. This is a good strategy and one that provides economic security, but it can mean that your costs of living stateside are also fixed. By heading to Belize for retirement, you can upgrade your life without spending more money.
Not everything in Belize is inherently cheaper than in the United States. Specialty imported products, for example, can be more expensive in Belize. Big-ticket items, however, can be inexpensive. Instead of living in a standard suburban house in a cold climate, you can buy a home right on the beach in a warm destination for the same price.
Dine on fresh fruits and fish, which are local and therefore less expensive. If you find joy in fishing, walking on the beach, swimming in the pool in January, or watching the sunset each night, then you can get it all in Belize…and for less money.
Warm Climate Throughout The Year
Retirement means different things to different people. If you want to enjoy retirement to the fullest and stay active for as long as possible, then seeking out a warm climate might be a priority. Fortunately, Belize boasts a subtropical climate.
That means there are distinct seasons, but there is no chance of snow or freezing winter storms. Instead, you'll get slightly more sun and less rain during one season, and there can be mild temperature fluctuations throughout the year. Overall, however, you can expect trips to the beach whether it is July or February.
English Is Widely Spoken
Culturally, Belize offers the best of both worlds. On one hand, you can enjoy plenty of incredible local culture. There are specialty foods, great live music on the beach, and the chance to interact socially with local residents. At the same time, you can find comfort in the familiar.
In Belize, Spanish is widely spoken; however, English is also an official language. Virtually everyone can speak English, and those who work in medicine, finance, or tourism will have no trouble communicating with you in English. This can be a great bonus to those who want to experience something new but still avoid the language barrier.
112: Going Global – Best of 2020
Conclusion
It is clear to see that Belize is a popular place for retirees, and for good reason. From the climate to the beautiful beaches to the affordability, Belize is a smart place to retire.
I hope you liked my article Why Belize is a Top Draw for Retirees.  Belize has so much to offer. 
For more information on moving to Belize, and setting up offshore banking or corporations, please contact us HERE, and we will have one of our experts get in touch with you right away.
About The Author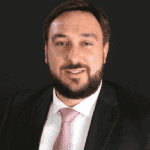 Luigi Wewege is the President of Caye International Bank, headquartered in Belize, Central America. Outside of the bank, he serves as an Instructor at the FinTech School in California, which provides online training courses on the latest technological and innovation developments within the Financial Services industry. Luigi is also the published author of The Digital Banking Revolution, now in its third edition.
Like Our Articles?
Then make sure to check out our Bookstore... we have titles packed full of premium offshore intel. Instant Download - Print off for your private library before the government demands we take these down!