Located a few blocks from the beach, the Grand Baymen has become a top, off-the-beach community for people looking to enjoy the vibrancy of Ambergris Caye, Belize, while enjoying privacy and amenities. The Grand Baymen boasts a newly renovated fitness centre, tennis courts, large pool, and swim-up bar. The unique combination of amenities offers affordability, convenience, and comfort to owners and renters alike. When we would tell people we were staying at the Grand Baymen, they would say, "Isn't that the resort with the big pool?"
The Grounds of the Grand Baymen, Belize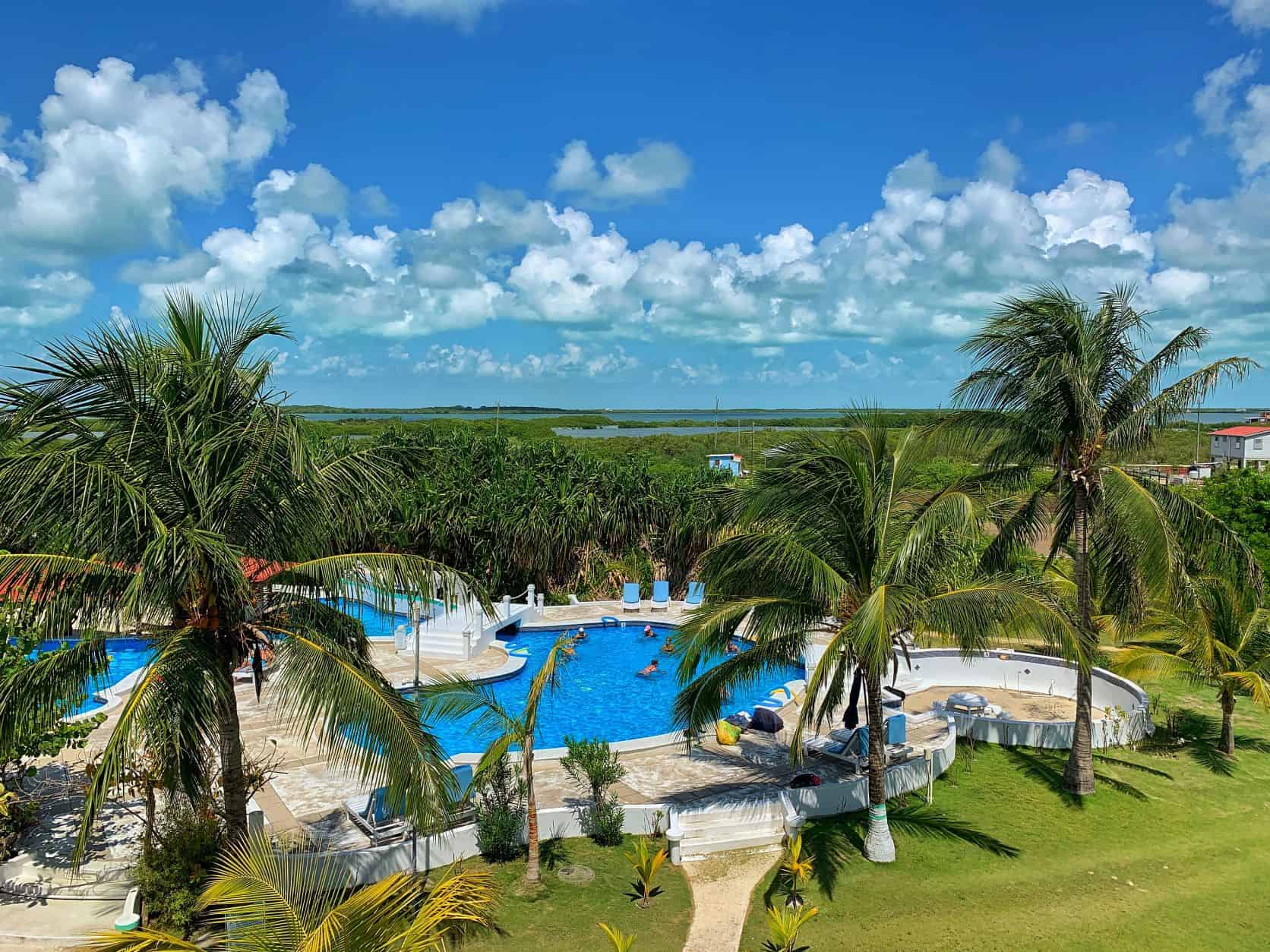 The grounds of the Grand Baymen are meticulously well maintained. The hedges are cut, the plants are groomed, and the grass is manicured. Not once was a single piece of trash spotted on the property. You may see the odd iguana racing along the sidewalk or a family of raccoons out exploring. Birds sing their Caribbean tunes during the day.
Hang out under the palm trees while the Caribbean breeze rustles the palm leaves and cools your skin.
If you want a quiet place off the main street to laze around the pool, soak up some sun, and listen to some reggae, this is the spot for you. Grab yourself an iced beverage and a snack at the poolside bar and leave the work back at home where it belongs. 
Remember, this is Central America. There are bugs. If you plan to hang outside at sunset, don't forget your San Pedro cologne… Deep Woods Off is a necessity. Fans and a bug zapper would be a welcome addition to the palapa area for when the air is still.
The Suites
Enjoy time on your private, spacious balcony while taking in the sights, sounds, and feel of the tropical Belizean weather. 
Most units boast a washer and dryer hook-up. The comfort and convenience of having laundry right in your room is a huge bonus. 
Some units come with connecting doors to provide you with ultimate flexibility and space to enjoy time with family and friends. The added benefit means you can close the space off when you are ready to turn in for the night and bid adieu to your guests. 
The owner lock-out closet gives you the option and security to store your items when your condo is being rented out. The closet has plenty of space to secure your outdoor and indoor goods not intended for sharing. 
FREE GUIDE! Get Essential Information on Protecting Your Assets
18 STEPS TO IMPLEMENTING YOUR PLAN B
Studio Suites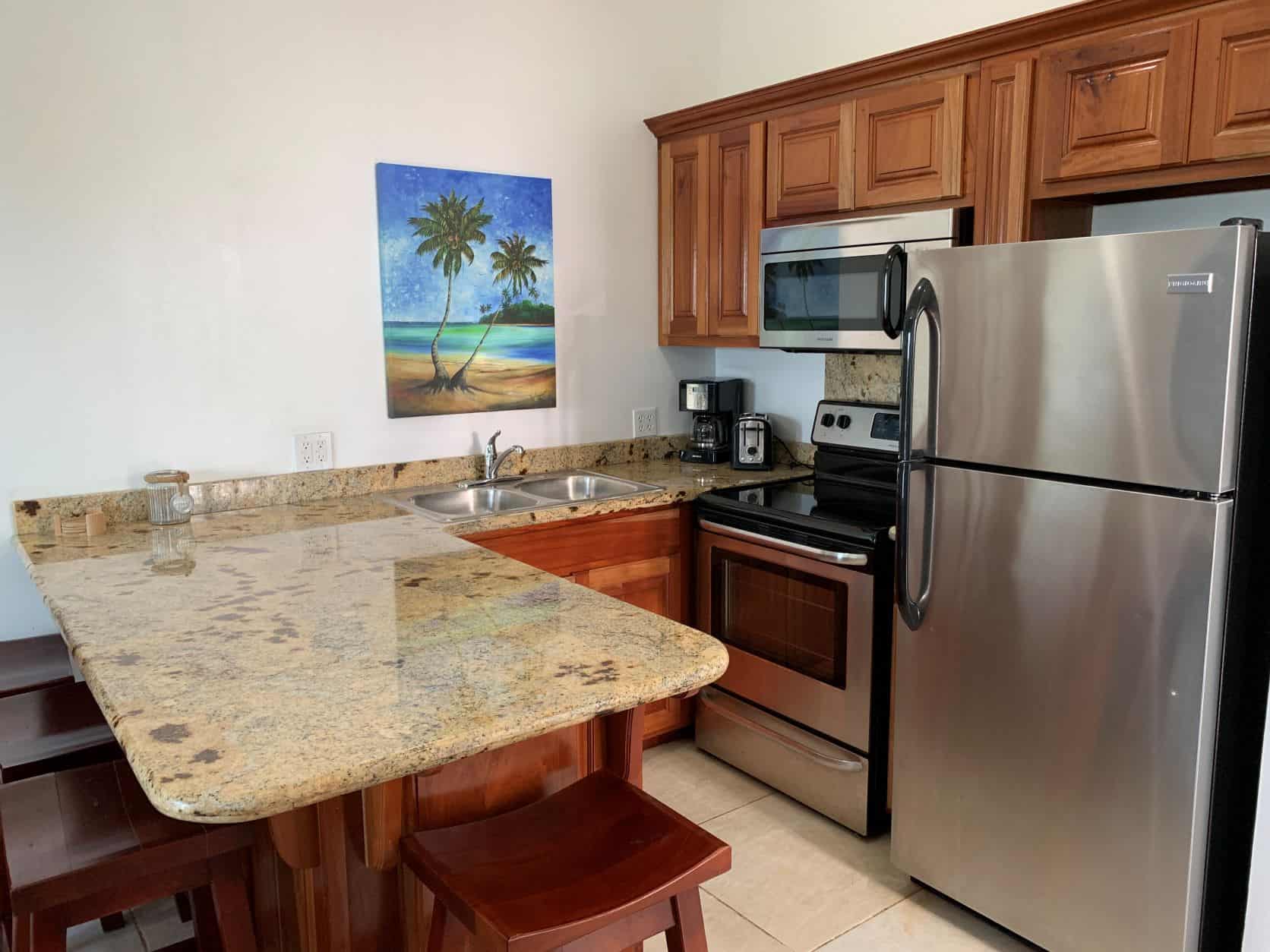 Tastefully decorated with gorgeous kitchens and plenty of countertop space, a full refrigerator, stove, and microwave, the studio suites are the perfect place to unwind after spending a day in San Pedro. The modern, roomy bathrooms have large showers and high-quality linens. The best part? The spacious bedroom is separate from the living area giving you plenty of privacy and comfort for guests. No need for people to sit on the bed as there is a couch and chairs in the living room.
One Bedroom Suites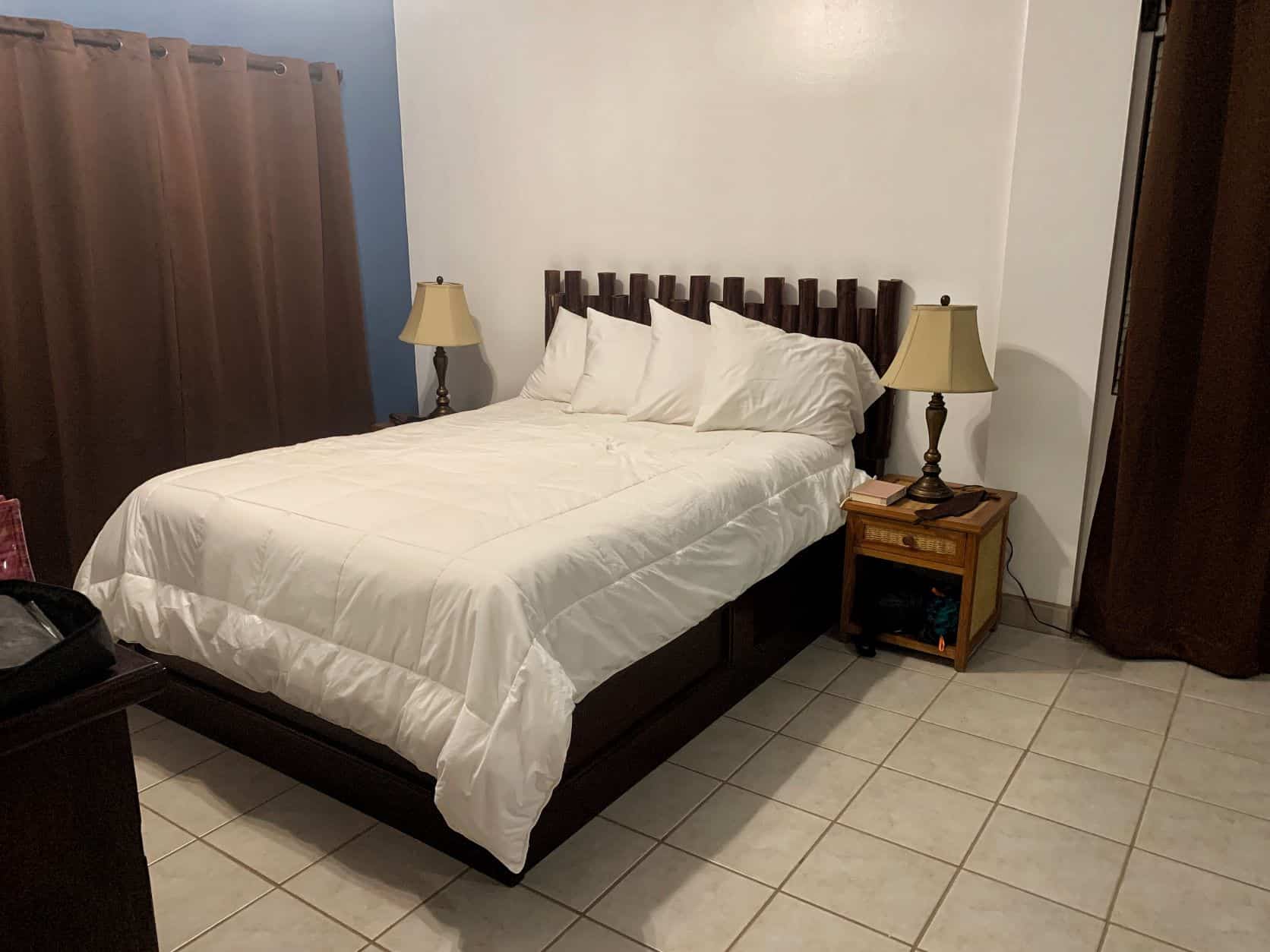 We stayed in a one-bedroom 760 square foot unit in the Anchor Building. We felt right at home with a full-sized kitchen, mahogany cupboards, and a large sitting area big enough for a couch and two chairs. The tile flooring throughout kept the unit clean and fresh.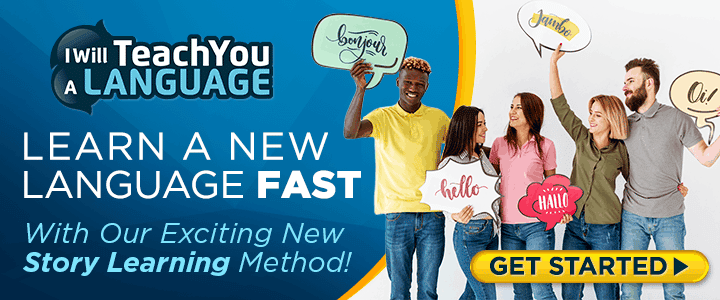 Our bedroom was large with a full dresser, mirror and two end tables. The queen-sized bed was comfortable with clean, crisp linens and an appropriately weighted duvet. Two closets were available for our use as the owner-lockout closet was open, allowing full reign of a glorious walk-in closet. 
The bathroom and shower were spacious and modern. The air conditioning was excellent, and Wi-Fi was on point. We both work online and never had any connectivity issues. On the afternoon we arrived, the power did go out on the island for a couple of hours. On another day, the water was off but resumed within a short period of time. Make sure to have some extra water on hand. To put this into context, before arriving in Belize, we were staying in Austin, Texas at a housesit. The internet in the neighbourhood went out right in the middle of an interview I was conducting on Zoom. The connection was lost at 11 am and didn't come back until 10 am the following morning. So… even in a city as modern as the Texas Tech Hub, Austin, the internet can go out. Mishaps can happen anywhere. You just need to be prepared.
After spending six weeks in the one-bedroom unit at the Grand Baymen, I can say I could live in one of the units. The space was refreshing. We never felt crowded. 
Two Bedroom Suites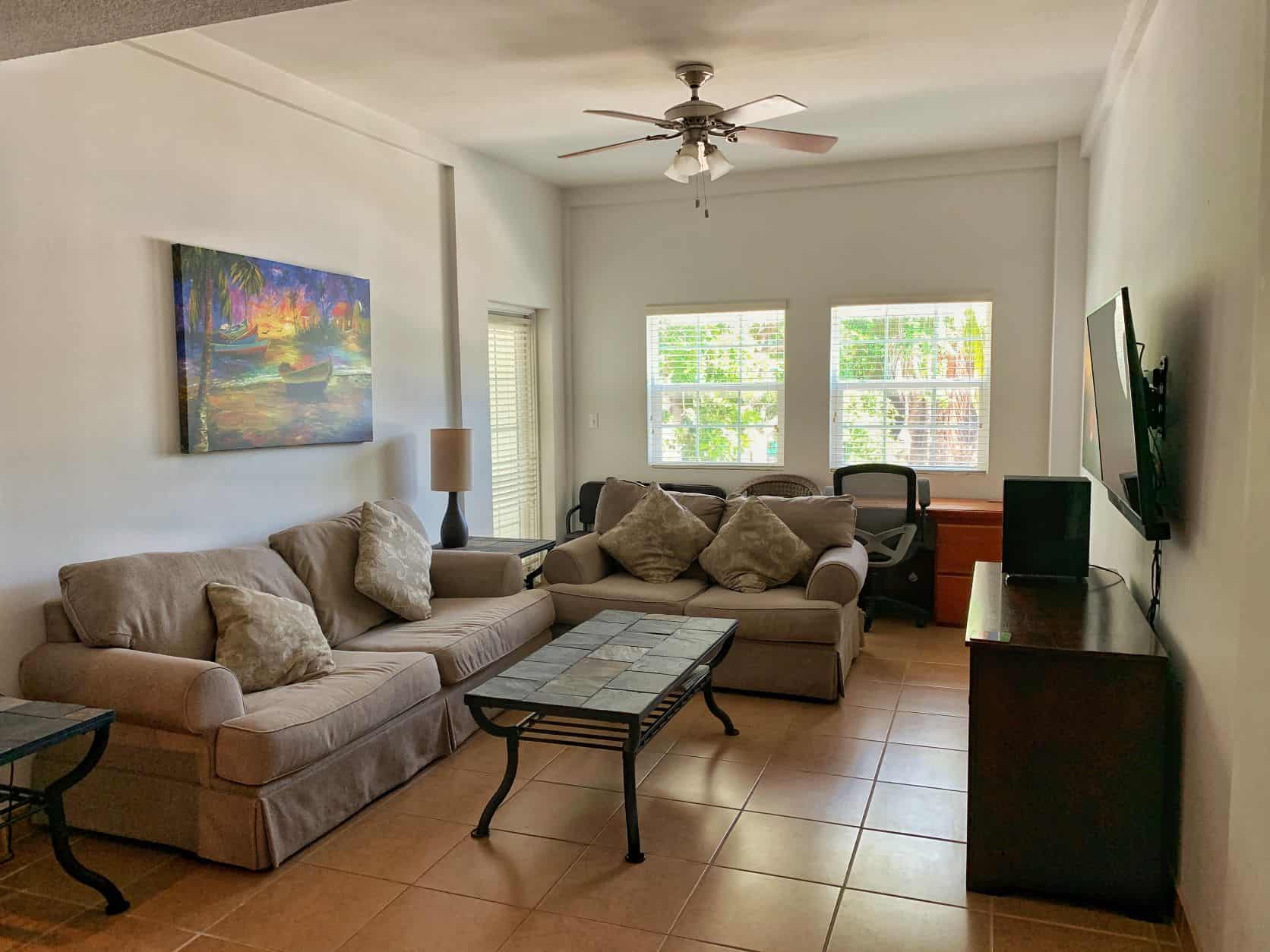 The two-bedroom units are also spacious with large, full-sized kitchens (some with granite countertops), a full-sized dining and sitting area, and large enough decks to hold a barbeque and furniture. The unit we viewed was a perfect 1,070 square feet.
The units have two bathrooms, with one being an ensuite to the master bedroom. These units would be great for a family to rent for a long or short stay. Picture yourself in one of these homes for your winter retreat where friends and family can visit, or be jealous they didn't buy one themselves.
New Construction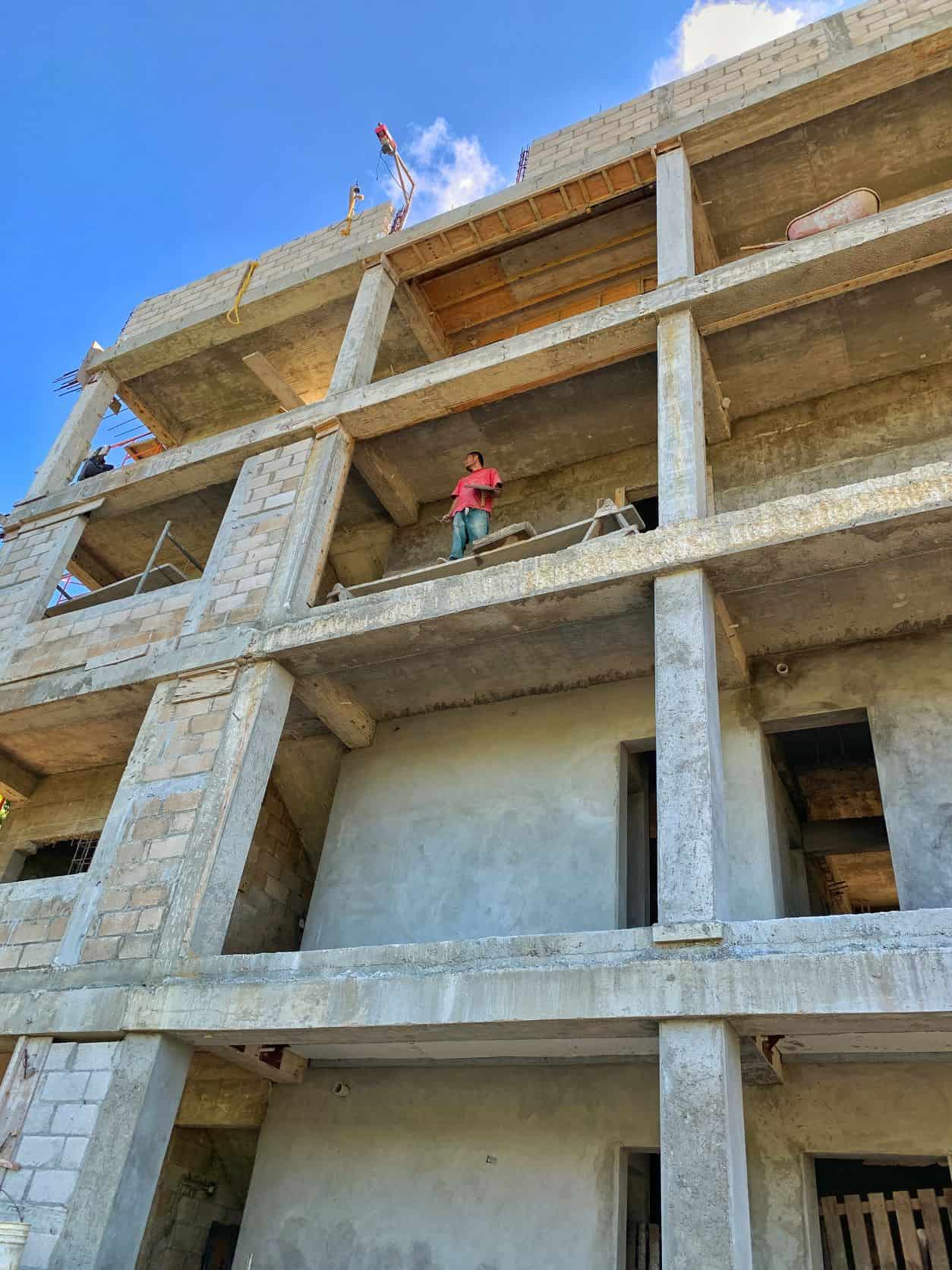 Future expansion plans for the Grand Baymen include brand new buildings under construction and ones where the spade has yet to turn the soil. The Fleet building—which is a concrete shell at the time of writing—is moving right along with four floors and a rooftop terrace. If you want panoramic views of San Pedro and to be able to see where the Mesoamerican reef breaks in the Caribbean, you've got to get a piece of this building. An elevator will take you to the roof where you have 360-degree views of the horizon.
Turn-Key Convenience
As a Grand Baymen owner, you have the privilege of entering the Best Western Rental Program. Being the world's 7th largest hotel chain means access to a worldwide system with a proven track record. The rental program option is beneficial if you don't plan on living here full-time or want to hop down to Belize during the off-season to enjoy the island when times are quieter. 
The Sights of the Grand Baymen, Belize
A little bit of wildlife meanders onto the grounds of the Grand Baymen. A masked raccoon family stealthily sneaks out at night, crosses the road, and does their best to get into the neighbour's treasure chest. One man's trash is another beast's treasure. Remember the 1988 John Candy comedy The Great Outdoors? The ancestors of the furry family moved down south.
Take note of the iguanas and tiny geckos gracing the sidewalks and doorways. Many small, yellow birds like canaries were often flying and landing in the trees by our deck, serenading us with song.
On Sundays, children would be running in circles on a rooftop further up Hurricane Street. Flashback to days growing up on the farm back in Saskatchewan jumping haystacks with no fear. San Pedro is reminiscent of back home in the early '80s when you could ride a peddle bike without a helmet. Carefree childhood days. Man, those were the days. 
The Sounds
Sitting by the pool in Belize, you soon realize any tune can be made into reggae. When Bryan Adams' "(Everything I Do) I Do It For You" struck out with a reggae beat, anything became possible. Good conversations of people fixing world problems and sharing family stories make the area welcoming. Your first name will be known quickly with warm greetings by the residents, visitors, and workers. 
Parallel to the property is the airport runway. An occasional hopper plane will land; however, the small airplanes take off and land so quickly with the buzz of the engines lasting only seconds. The sound was not noticeable inside the rooms.
The Tastes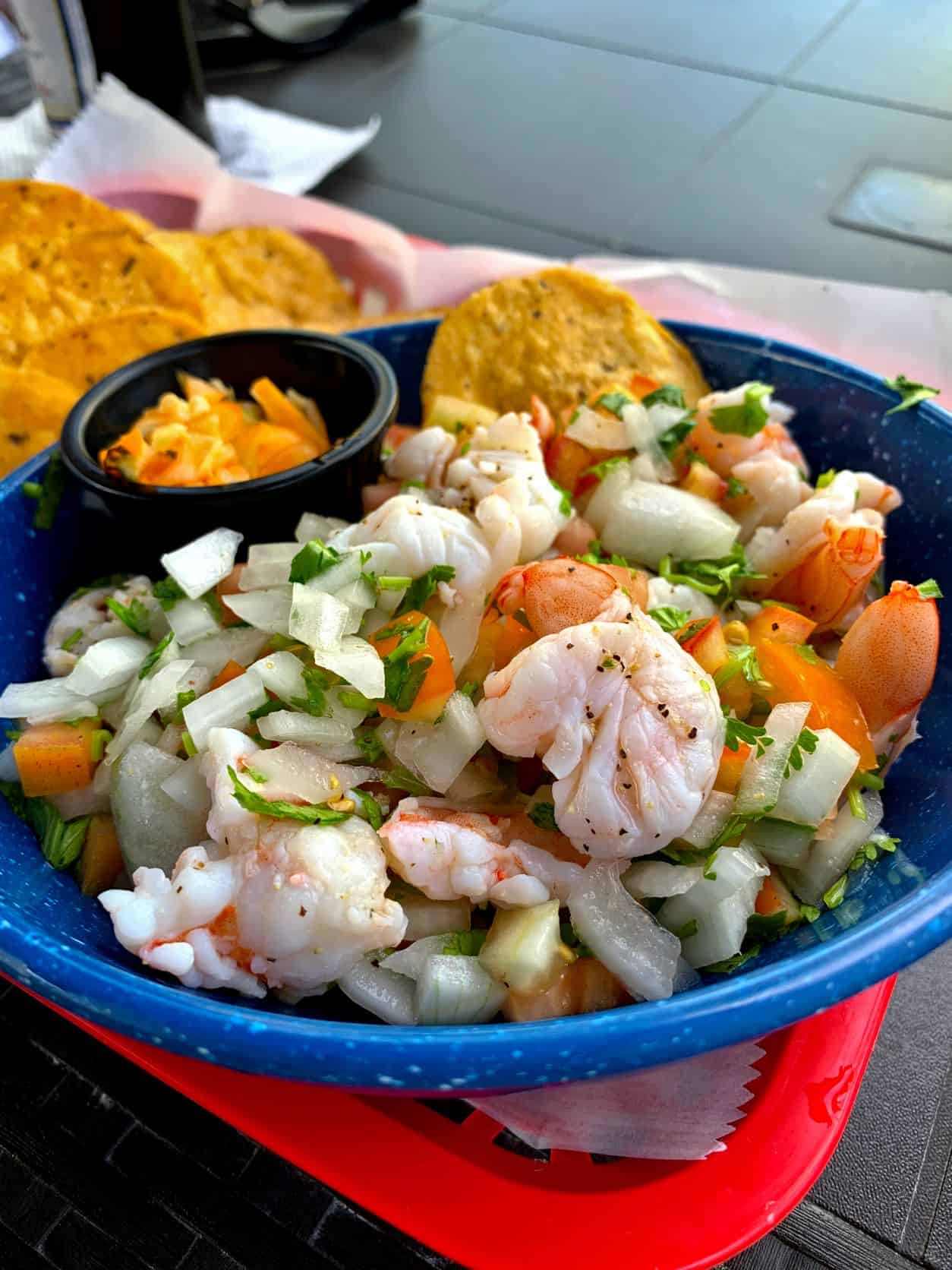 Good, affordable comfort food is available poolside. If you are not hungry, you soon will be when you see Maribel's homemade chicken fingers and fries come out of the kitchen, precluded by smells of home cooking with love. Burgers or a fresh quesadilla will quickly fill the void. Want a taste of the Caribbean? Maribel will whip you up a dish of ceviche with a generous mound of tortilla chips on the side. She doesn't go easy on the conch or shrimp either. You will be satisfied. Watch out for the fiery habaneros though… they are in a tiny bowl on the side. Diner beware.
The People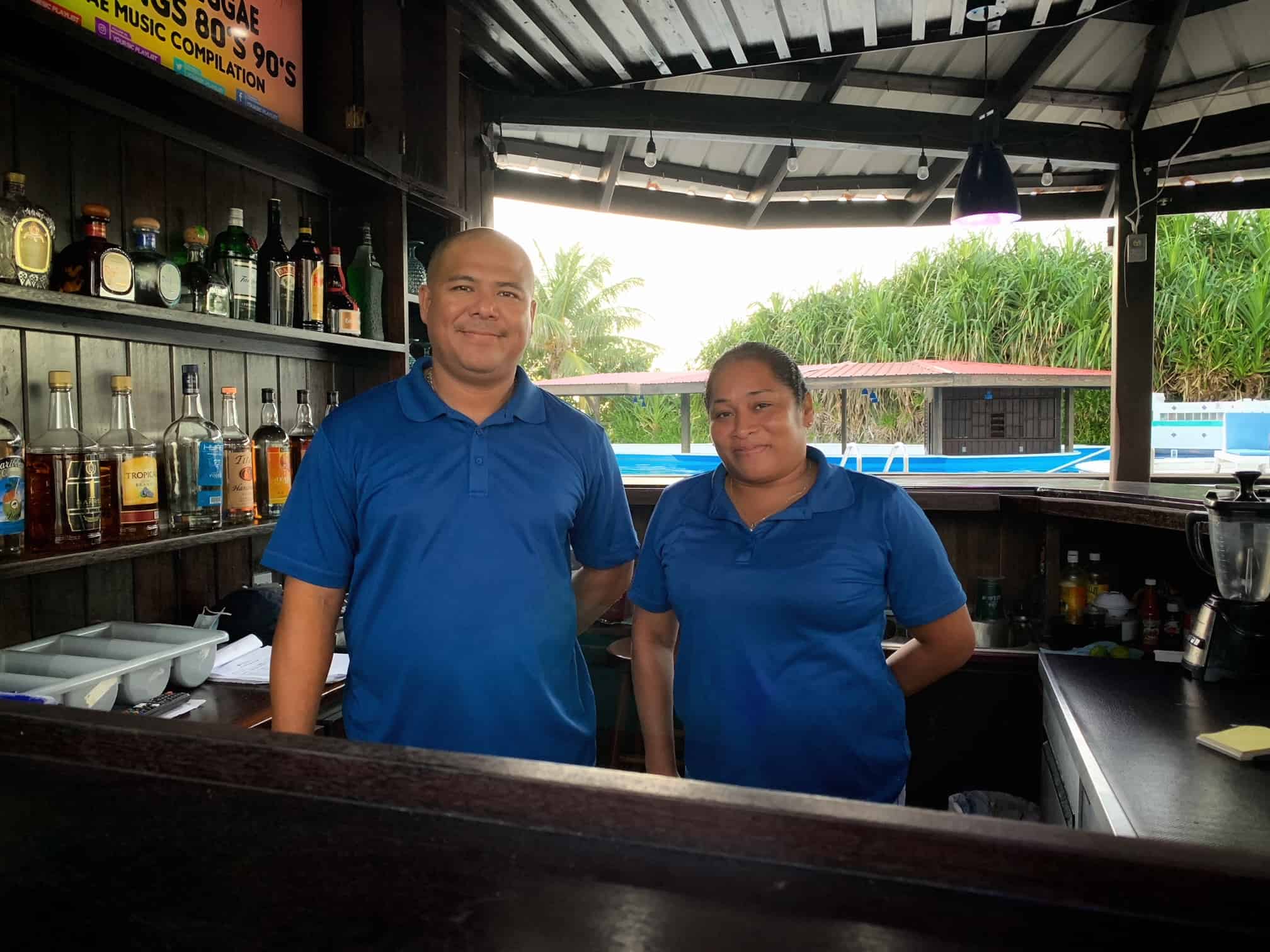 The best feature of the Grand Baymen? The people. The warm Belizean's make the Grand Baymen feel like home. Maribel and Jerry run the poolside bar and restaurant. The first day I met them, Maribel asked my name and called me Miss Charlotte going forward. Walking up the stairs to the second floor, Maribel would spot me and wave, "Hello Miss Charlotte! How are you today?" What a sweetheart. Maribel made us cake, shared her homemade turkey bacon with us, shared family stories, and would bend over backwards to fix us a meal if we needed it. She gave us the ins and outs of where to shop like a local. Maribel is the social butterfly and her sweetie, Jerry, is quieter with a great sense of humour. The two are a match made in heaven.
James is security who watches over the property at night. When evening falls, you will be sure to see James making his rounds on foot or bicycle. The first night we were on our balcony, James introduced himself and his role at the Grand Baymen, "Do not be alarmed if you see me here standing in the corner. I am security." James is of Garifuna descent and has a deep, rich voice that could still a storm. We had many conversations with James while he stood guard. Always happy to say hello and greet me with a "Good evening, ma'am or good evening, Miss Charlotte", James was also happy to provide ideas of where to go and what to see. The Belizeans are proud of their country and heritage.
The service at the Grand Baymen was stellar. Our requests were answered promptly and with courtesy. Anyone sweeping breezeways or trimming trees would always wave and say hello. Waving is popular in San Pedro, Belize.
Join the Grand Baymen Family in Belize
Experience Caribbean living at an affordable cost. Look no further than the Grand Baymen if you desire a place not only as a great investment but a place your family can enjoy vacationing for years to come. The incredible people, the quiet location, and the comfortable rooms will make you want to return again and again.
If you're interested in real estate in belize, get in touch a representative at Grand Baymen here.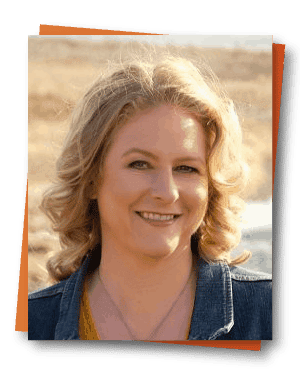 Charlotte Tweed is an adventurous soul with a goal to take you on a journey where you don't just visit—you live it. Graduating with a Travel and Tourism Honours diploma, Charlotte is channeling all her passion and skills into writing for Escape Artist. She began her expat journey on June 15, 2021, and will be chronicling her expat roadmap weekly in the Escape Artist newsletter. Reading, writing, and planning her and her husband's next expat destination in the world are how she fills her days. As a recently published author, her mission is to transform your life with expat travel—one destination, one adventure, one story at a time.
Like Our Articles?
Then make sure to check out our Bookstore... we have titles packed full of premium offshore intel. Instant Download - Print off for your private library before the government demands we take these down!