What Does the Coronavirus Epidemic Tell Us About the Failures of Modern Government?
The US government is being accused of "unprecedented indifference." The government of China is being taken to task for the release of misleading facts and figures about the virus. The government of Iran has been chastised for refusing to close down religious shrines. 
Around the world, people appear to be dissatisfied with their governments. Chaos abounds and caustic criticism is being directed at ruling institutions. This public anger—on a global scale–has given us at least one valuable insight: that there's something rotten about the world's governments.
Where the World Governments Failed
Let's start with enumerating all the instances where world governments—the so-called democracies and the monarchies and the theocracies and the dictatorships—have all gone wrong.
Medical Supplies
All over the world, we've heard complaints of mask and PPE shortages, of next to no ventilators and no vacant hospital beds. Almost every government sets aside a massive budget that is funded through collective taxation. And yet, when the time arrived, these essentials have to be shipped from far off places such as Cuba and China. 
Delays in Testing
As soon as the fact that the virus was not an exclusively-China issue made itself clear, the first thing any rational person would have expected from their governments was aggressive testing (voluntary, of course). And yet, very few governments paid heed. 
While South Korea and Germany did take proactive measures with their mass testing missions, most other governments were lax. There was a laid-back ease about the whole scenario, an almost arrogant ignorance. 
And once it became apparent that the monster of the coronavirus must be dealt with, we discovered that most governments were either incompetent or under-qualified to carry out mass testing. 
Sacred Games
It shouldn't come as a surprise that most governments chose to deal with this pandemic and outbreak in the only way they know: by waging a political tug of war in a bid to prove that theirs is the best stance on the issue. From hurling ridiculously racist remarks from state podiums and fighting over patenting the name of the virus (is it China Virus or Wuhan Virus? Or is it Kung Flu?), to feuding with other countries and state actors, all hell broke loose. 
From whiplash to denial of the facts, leading governments seem to have been more concerned about anything but fighting the pandemic. 
Social Distancing Fails
It was established early on that social distancing was the only way of keeping this pandemic at bay but it must be voluntary. We find evidence of this method's efficacy as far back as Daniel Defoe's Diary of the Plague. We knew social distancing was the only way out from even comparatively recent movies (such as Contagion) made about the SARS virus—an earlier cousin of the coronavirus. 
And yet, governments failed miserably to inform—even when they love to enforce—social distancing guidelines. 
From South Asia to the United States, all of these democracies shied away from informing people that social distancing is actually good for them and giving them the respect of treating them like adults to make the best decisions with the information at hand. While the calls by governments for increased surveillance, immigration bans and brutal police enforcing unconstitutional "laws" are still being made, anti-lockdown protests and demonstrations continue on the side despite the fact that the U.S. has lost near 50,000 Americans.  
Experience the Insider community that takes your international lifestyle to the next level. Download your FREE guide
"18 Steps to Implementing Your Plan B" instantly!
The government-run education system is set up to have a population of permanent children who are unable to think critically and use advanced decision-making and reasoning skills, then they take away our ability to choose for ourselves based on freely available facts and call in caring for their population.
What These Failures Tell Us
When we take a step back from analyzing the failures of the many governments that tout the flag of democracy, we are forced to question whether or not these governments are truly for the people. Even when their authoritarian garb is no secret, most failed to educate their people when it was most needed.
If anything, we can deduce that governments have proven to be ineffective in implementing rules and regulations. We can deduce that the welfare of the people is only a matter of concern as long as it affects the "economy," and that there has been little effort taken to tackle the large-scale wave of unemployment that is now threatening the world (printing and handing out free money is not a solution).
Moving Toward a Post-Modern Government System
There's little doubt that modern systems of government—whether these systems be self-governance or otherwise—have failed to contain a global pandemic. 
Perhaps it is finally time to acknowledge that these systems of so-called self-governance, which we have inherited from ancient treaties, are lacking. Whether the problem lies with the emphasis on control and surveillance or with the inability to make intelligent, informed decisions is a secondary matter. 
S. Mill put it aptly in his colossal work,

On Liberty

, wherein he said that phrases such as "self-government" and "governments of the people, by the people, for the people" are illusionary. None of these governments are for the people—wherein we mean for every person. These governments are for the majority—for the most active and supportive part of the population, and are thus nothing short of majoritarianism.
Mill talks about the tyranny of the majority at length, but the ill that burdens our modern governments are more than that. We also have to contend with a growing strain of surveillance, with authoritarian laws being drafted, with people-pleasing antics that serve to injure other factions of the society—none of which translate into the esteemed ideal of self-governance.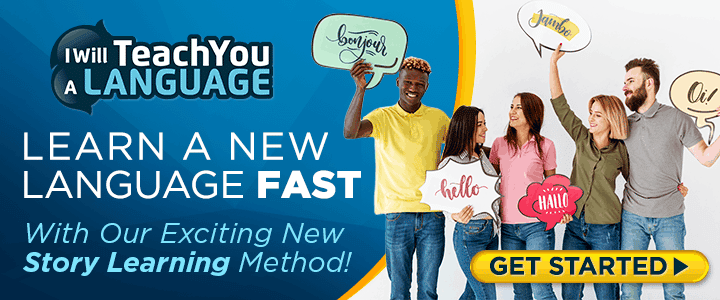 The way ahead, however, might lie in self-governance—but not the kind that we have been used to dealing with. 
Interested in More?
If you liked the detailed explanation provided here and would like to find out more about pressing issues such as citizenship by investments, offshore banking, and more, you can follow the Escape Artist's podcast The Expat Money Show, here. There's a lot about international strategies for the globally-minded in store for you. 
I hope you got value from this article: What Does the Coronavirus Epidemic Tell Us About the Failures of Modern Government? I would like to share some additional articles that I know you'll love!
Introduction To Richard J. Maybury's Early Warning Report
Legal Obligation as Determinants of The Individual Identity
The Steps to Becoming a Perpetual Traveller: a Guide to Flag Theory
Top 16 Reasons to Move To Panama

Like Our Articles?
Then make sure to check out our Bookstore... we have titles packed full of premium offshore intel. Instant Download - Print off for your private library before the government demands we take these down!