I want to share with you the writings of Richard J. Maybury. Richard has been writing Early Warning Report Since 1982 and has a following unsurpassed by few. Here is an article from his June 2019 Newsletter that I got special permission to reproduce unedited. I urge you to read and get to know what Mr. Maybury has to say, if you see the brilliance of his words, as I do, then subscribe to his monthly newsletter at the bottom of this letter so that you don't ever miss an article again. His work has had an immense impact on my own writing and my life as a Libertarian and I hope you get a lot out of it too. Enjoy ~ Mikkel Thorup
Dear Reader,
I recently met a surgeon who became wealthy working on high federal officials. He specialized in removing consciences.
EWR is dedicated to the so-called Big Picture, meaning the connections among investing, economics, geopolitics, history, military affairs and law.  Especially military affairs, which undergird everything. 
The Big Picture matrix is almost completely ignored by the mainstream press because hardly anyone these days is trained for it – despite it being the most important influence on your money. Everyone is a specialist, and no one is a generalist.
The only reason I can do Big Picture analysis for you is that in the 1960's I was drafted into a Special Operations squadron. There I saw up close and personal that the behavior of the swamp toward foreign populations – taking sides with their governments against them – was atrocious and catastrophic.
Political power corrupts the morals and the judgment, and I could see we were headed toward a global rebellion against Washington's power. I've been studying this megatrend ever since.
Here's the cause of the rebellion in a nutshell:
Most of Asia, Africa and South America are still tribal. These folks wear modern clothes, and millions live and work in cities.  But their loyalties are to their tribes, not to the governments that conquered them.
If the government of, say, Japan had taken sides with Washington against the Sioux in the 1800's, how would the Sioux today feel about the Japanese? Especially how would the Sioux feel if they were still fighting Washington, and Tokyo was continuing to help Washington kill them?
That's how hundreds of tribes around the world view Washington's support for their rulers.
I'm often reminded of the 1958 novel The Ugly American. Generally regarded as one of the most important books ever published, it's still in print. President Kennedy tried to respond to its warning, but before he could do much he was killed. (I don't know if there was a connection.)
Written by two military veterans who experienced the same sorts of things I did, the book helped me understand what I was witnessing.
Experience the Insider community that takes your international lifestyle to the next level. Download your FREE guide
"18 Steps to Implementing Your Plan B" instantly!
Then after the 1979 Iranian Hostage Crisis and the 1981 killing of Egyptian president Anwar Sadat, I began writing articles warning that the global rebellion against Washington had begun; the tribes were starting to strike back. Two years later, 241 Marines were killed by 'terrorists' in Lebanon.
On 9-11 the rebellion became full-blown. Millions of ordinary people around the wold love and admire America as much as you and I do, but, like a lot of Americans these days, they hate the swamp with a blazing fury.
Washington is so well armored, however, that its victims can't do much to damage it. So, as on 9-11, they go after the people Washington claims to represent.
So far, little has been done to stop federal encroachments, either inside the US or outside. The consequences are so far-reaching that practically everything in our lives now, including our investments, is directly or indirectly affected by Washington's wars, threats of wars, and paranoia.
I'm continually patted on the back by subscribers who have earned fortunes investing in the defense stocks EWR has been recommending for almost three decades. Some call me a genius. But to anyone who went through the special operations I did in the 1960's, these opportunities would be as glaringly obvious as they have been to me.
A key point is, I see no reason to expect these profits to end anytime soon. The reason Trump remains so popular despite his foibles is that he's practically the only thing standing between us and a new wave of poverty-making socialism. He also seems to have the right instincts about foreign policy and military affairs.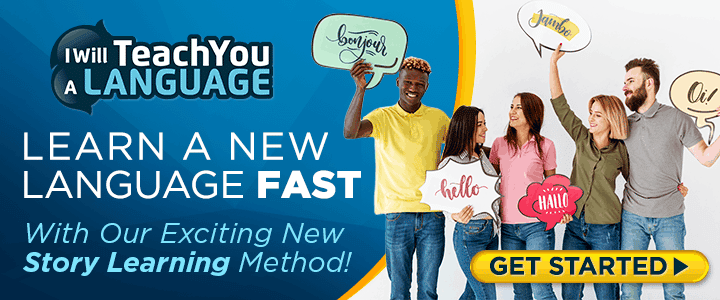 Or rather, had them. He is surrounded by people who believe in the US Empire. They have so far been highly successful at keeping him mired in scores of other nations, making America ever uglier to millions. Echoing the comments of many US military officers, Aruncrosse Gandhi, son of Mahatma Gandhi warns, 'for every one terrorist that we kill, we create ten more."
The country and the government are not the same thing. America is wonderful. But for more than a century, its government has been corrupt, insane and packed with power junkies.
The swamp has over 800 military bases in other countries, most helping prop up vile regimes.
One of the crazier parts of all this is that heavily socialist Europe would be in the same bankrupt condition as socialist Venezuela if Europe's military defenses were not paid for by you and me. Defense isn't cheap. Think about the magic of compounding as you imagine what your net worth would be if you had not been bearing the European burden for all your adult life. And, imagine how much more prosperous the whole US economy would be.
Trump is a man alone, with good intentions but bad advisors (although he's vastly better than the alternative, the socialists). So I doubt he will make much of a dent in the US Empire. I suggest you read The Ugly American and hang on to your defense stocks. My 'Big Five' favorites remain Lockheed (LMT) first, followed in no particular order by Huntington Ingalls (HII), Raytheon (RTN), Northrop Grumman(NOC), and General Dynamics (GD).
For the long, long term, I think this group has the best risk-vs-reward ratio of all investments.
In fact, I believe the US Empire is so entrenched, and the conscienceless power junkies make so many new enemies for us each year, that these five should be considered heirloom stocks.
Richard J. Maybury
Honestly, I can't wait for The Early Warning Report to show up in my in-box.  Personally, I love to read this in a paper version, that's just me. So when it arrives, I print it out, make myself a cup of coffee, and sit and read it cover to cover.  You can too, just go to Early Warning Report and receive your subscription for just $179!
That saves you $121 off of the subscription price of $300!
I also urge you to go to the Expat Money Show and listen to my interview with Richard Maybury.  After over 300 recorded episodes, he said this one was his favourites!  You'll love it!

Like Our Articles?
Then make sure to check out our Bookstore... we have titles packed full of premium offshore intel. Instant Download - Print off for your private library before the government demands we take these down!